Neighbor Spotlight: Meet Kiea
Holidays are about togetherness, and for Kiea, family is everything.
She is grateful for the daily conversations she has with her family members who are located "from the tip of Washington State all the way down to the coast of Florida." As Kiea says, these touchpoints with family help her get through the big and small problems of life.
"Even when we are down on our luck, we are very blessed."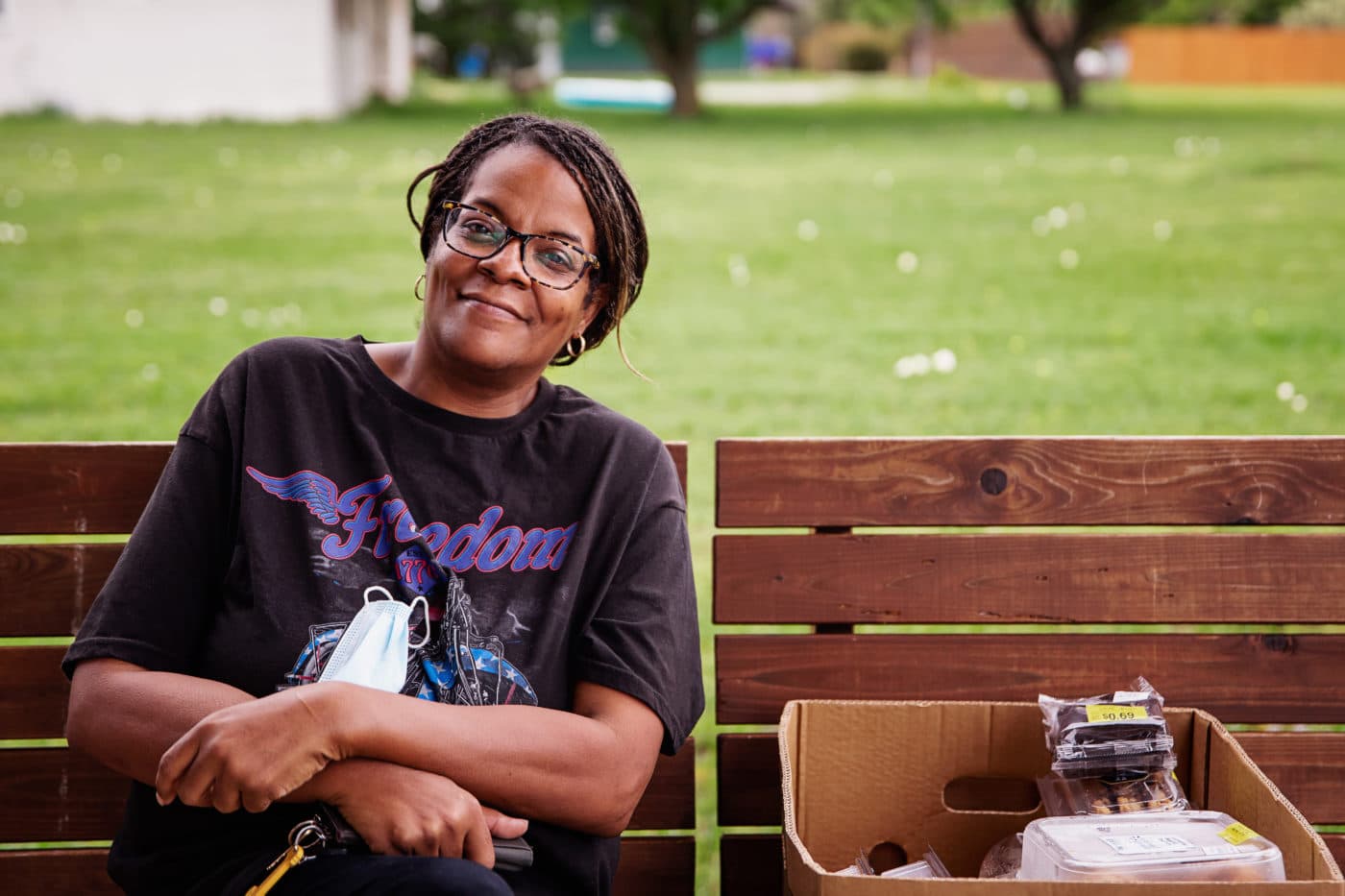 And it is this devotion to family that led Kiea and her husband to take in two of their teenage grandchildren and raise them in their home. But feeding two growing teenagers is not easy, especially during the pandemic when they were attending school virtually and Kiea was handling homeschooling duties. And the funds she receives from the Supplemental Nutrition Assistance Program (SNAP) were not enough to offset the costs of the additional groceries she needed.
Thankfully, Kiea found help at Amazing Grace Food Pantry, one of the North Texas Food Bank's Partner Agencies. The food pantry's weekly distributions help supplement the food she purchases. She receives not only the nutritious food that her family needs, but the peace of mind knowing she can cover other necessities.
The holiday season is especially challenging for families like Kiea's, as school meals are halted due to winter break and seasonal expenses arise. But the support of the North Texas Food Bank and its Partner Agencies – along with the love of her family – is one of the greatest gifts she can receive.
"The people here are so nice, and Amazing Grace is about giving as much as it is taking. I want to spread the love around."
To find a Partner Agency or food pantry near you, click here.
---
To learn more about how the North Texas Food Bank and its Feeding Network, with your support, is helping our neighbors facing hunger during this holiday season, read our Around the Table Winter Newsletter here.