Young Leaders Come Together to Fight Hunger
How do we engage the next generation of advocates for hunger relief? That's the question that all of us with the North Texas Food Bank Young Professionals are looking to answer. I am so honored to serve as the current Chair of the North Texas Food Bank (NTFB) Young Professionals, a group of dedicated and entrepreneurial young leaders aiming to create a network of the next generation to fight hunger. We volunteer, host social gatherings, and contribute to larger conversations with the NTFB about the fight against hunger.
Growing up in North Texas, I was no stranger to the work that the NTFB did for the community. Even though the NTFB was an organization I was familiar with, as a young person at the beginning of your career, it's not always clear how to involve yourself and what your role should be. When I moved to Dallas in 2021, I knew there was so much need, but I had no idea how to get involved. That's why I jumped when the opportunity presented itself to join the NTFB Young Professionals group.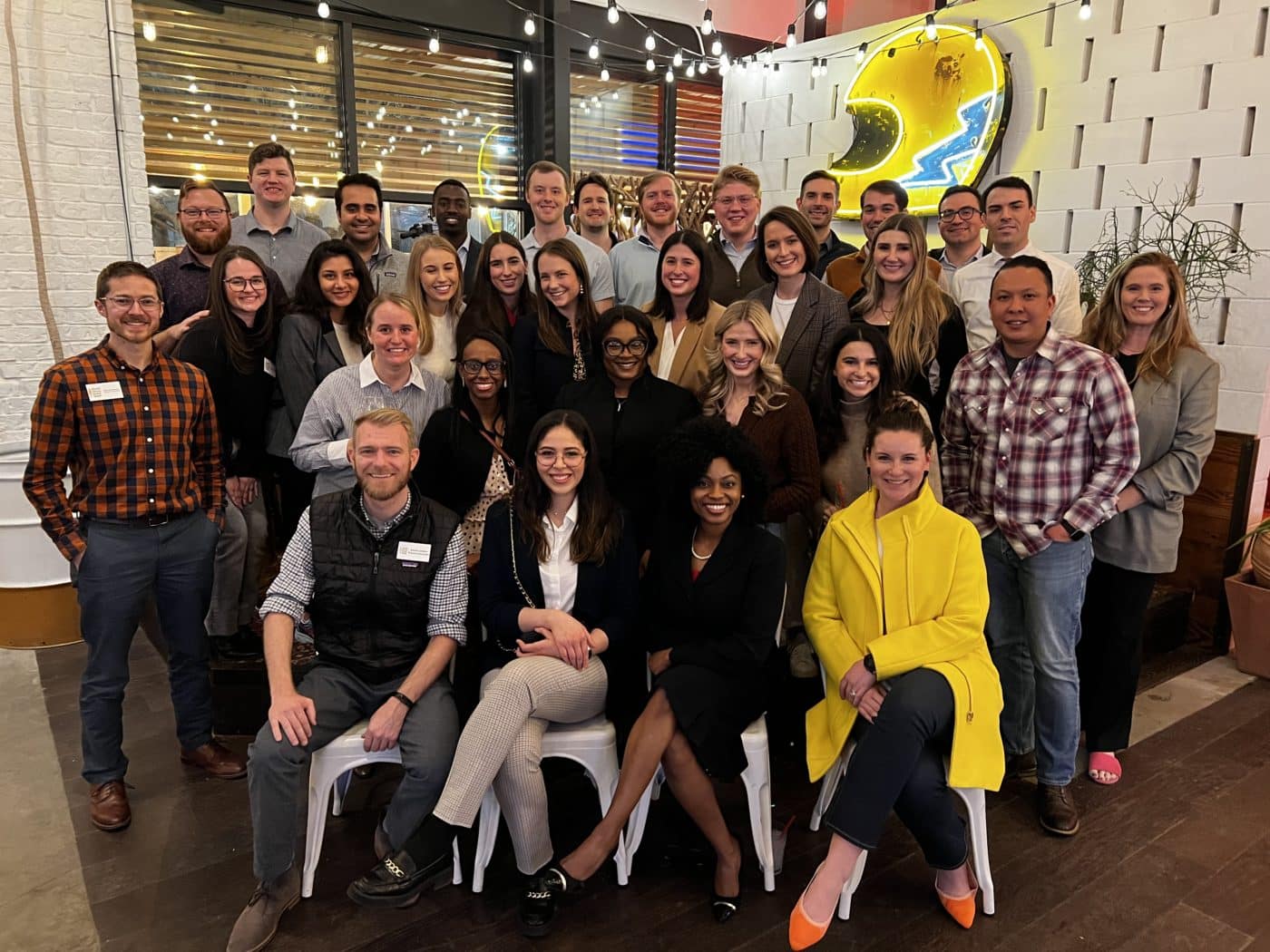 "A group of dedicated young professionals looking to network, give back, and grow." Without knowing more, I knew this was a group of people I wanted to be a part of. Little did I know that beyond this mission statement, our group had a much bigger purpose: educating and motivating the next generation of leaders about how to get involved in the fight against hunger.
When I got started with NTFB, I learned quickly that the hunger needs in North Texas were arguably the worse they had been in years. The nation was recovering from the pandemic and people were returning to work – things looked to be returning to "normal." While it appeared that circumstances were improving, the cost of groceries in DFW had inflated by 8-9%, forcing families to choose between groceries or keeping the lights on. While families struggled to keep up with inflation, NTFB was, and continues to be, doing everything they can to meet that growing need.
I struggled to figure out how I could really make a difference. As a young person, I didn't have endless means to provide support financially. So how could I help? The Young Professionals taught me that, through our group, we can bring awareness of the complex issue of hunger to the next generation of leaders in North Texas through our network.
We can show up together and volunteer. We can spread the mission of the NTFB. We can advocate for our colleagues to help. We can give young professionals an avenue to get involved and make a difference.
So many young people want to be involved but just don't know their place. The Young Professionals gives these emerging leaders a network of like-minded individuals who want to be a part of this fight. Every time we get together, I'm amazed at the passionate and innovative ideas that come from our group. As young people, I've quickly learned that we bring a unique outlook to the cause. We see the community differently than the generations before us and add a needed fresh perspective to the fight for hunger relief.
I asked some of my fellow YP members about why giving back and fighting hunger is so important to them.
Eli Brooks, an attorney at Haynes & Boone and the Vice President of Engagement for the Young Professionals, told me that being involved with organizations like NTFB keeps him grounded while working in an industry of people who are privileged not to be experiencing hunger.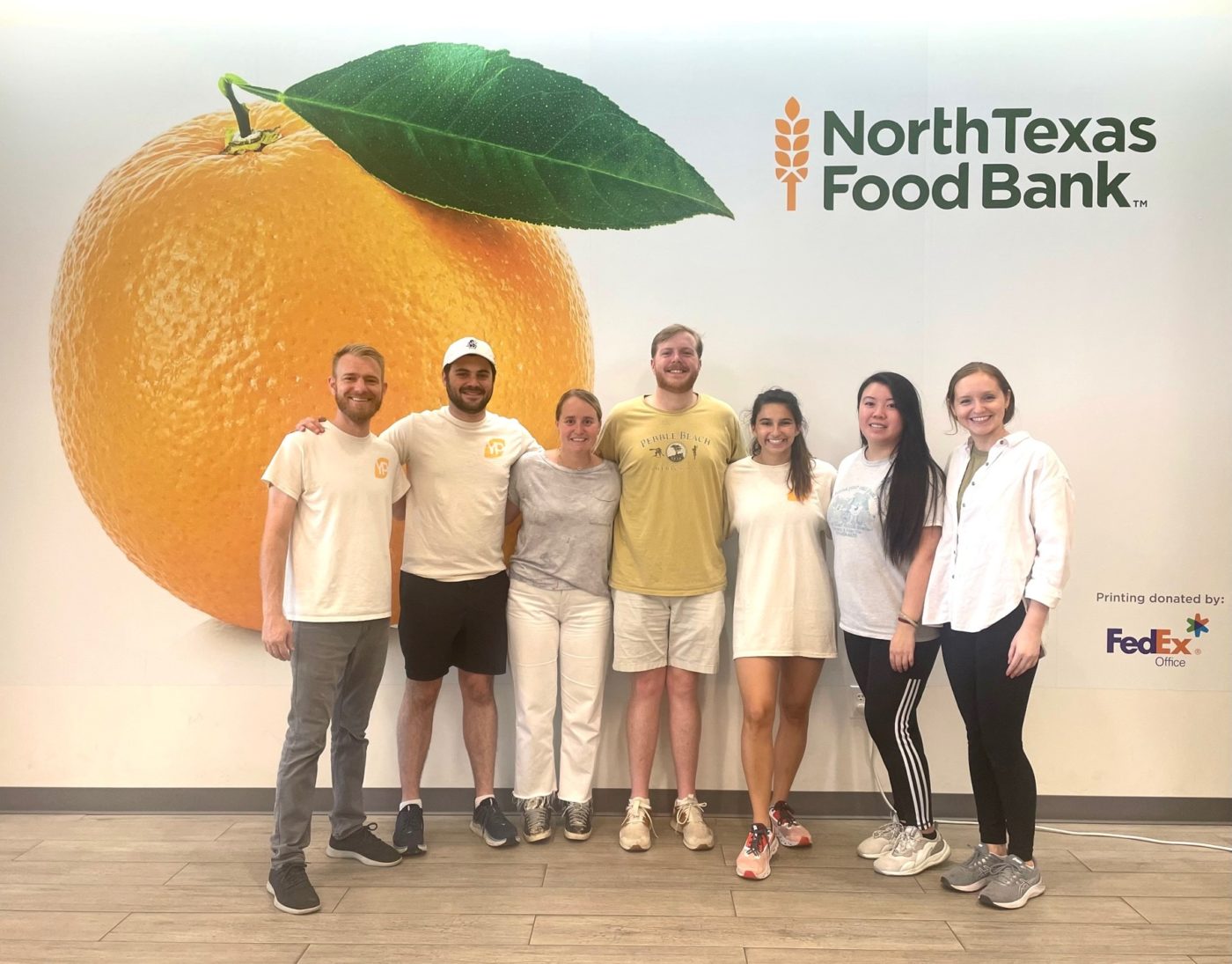 I asked Adora Drake, a marketing strategist and consultant at Highspirits Essentials Marketing and the Vice President of Communications for the Young Professionals, why she chose to get involved with the North Texas Food Bank. She told me: "I chose to get involved with the North Texas Food Bank because I really care about the cause. I believe no one should have to go hungry when there is so much food available. Joining the Young Professionals was an added bonus because I got a chance to interact with other young adults who share the same passion for helping those in need of food."
When I asked Madhur Adlakha, an associate at Goldman Sachs and Vice President of Events, what he would tell young professionals looking to get involved, he said: "This is a great opportunity not just to solve a growing critical problem, but also to be a part of a young community of professionals in your area and to build your network."
The Young Professionals group is grateful to be supported at the NTFB by Strategic Initiatives Manager, Johnny Jenkins. And he happens to be a young professional himself so I asked him what would he say to fellow young professionals who are considering getting involved and he said: "Why not get involved in a networking group and give back to your community at the same time? Like all the Affinity Groups, the Young Professionals have the full support of the North Texas Food Bank, so when you join, you become a member of the food bank family. If you are looking for a way to get more involved in your community, NTFB's YP group is a great place to start."
So, if you're thinking about getting involved, join us. There's no reason to wait. There's a role for everyone, at every age, in the fight against hunger. The Young Professionals for the NTFB are a passionate group of emerging leaders who will no doubt give you a reliable network of creative, hard-working individuals who have made a life-long commitment to giving back. As a bonus, we all have a great time together too!
Please visit our website or contact me if you want to know more about getting involved with the Young Professionals!
Mollie Mallory is an attorney at Tillotson, Johnson & Patton and serves as the Chair of the NTFB Young Professionals.