Make a Difference on the Young Advocates Council
My name is Tosin Fagbami, and I joined the North Texas Food Bank's Young Advocates Council (YAC) at the end of my sophomore year, which also happened to be right at the beginning of the COVID-19 pandemic.
At the time, I had no idea what life would be like at the beginning of the 2020 school year, much less what volunteering would look like. However, now that I have been a part of the Young Advocates Council for over a year, I can with confidence say that joining was one of the best decisions I made last year.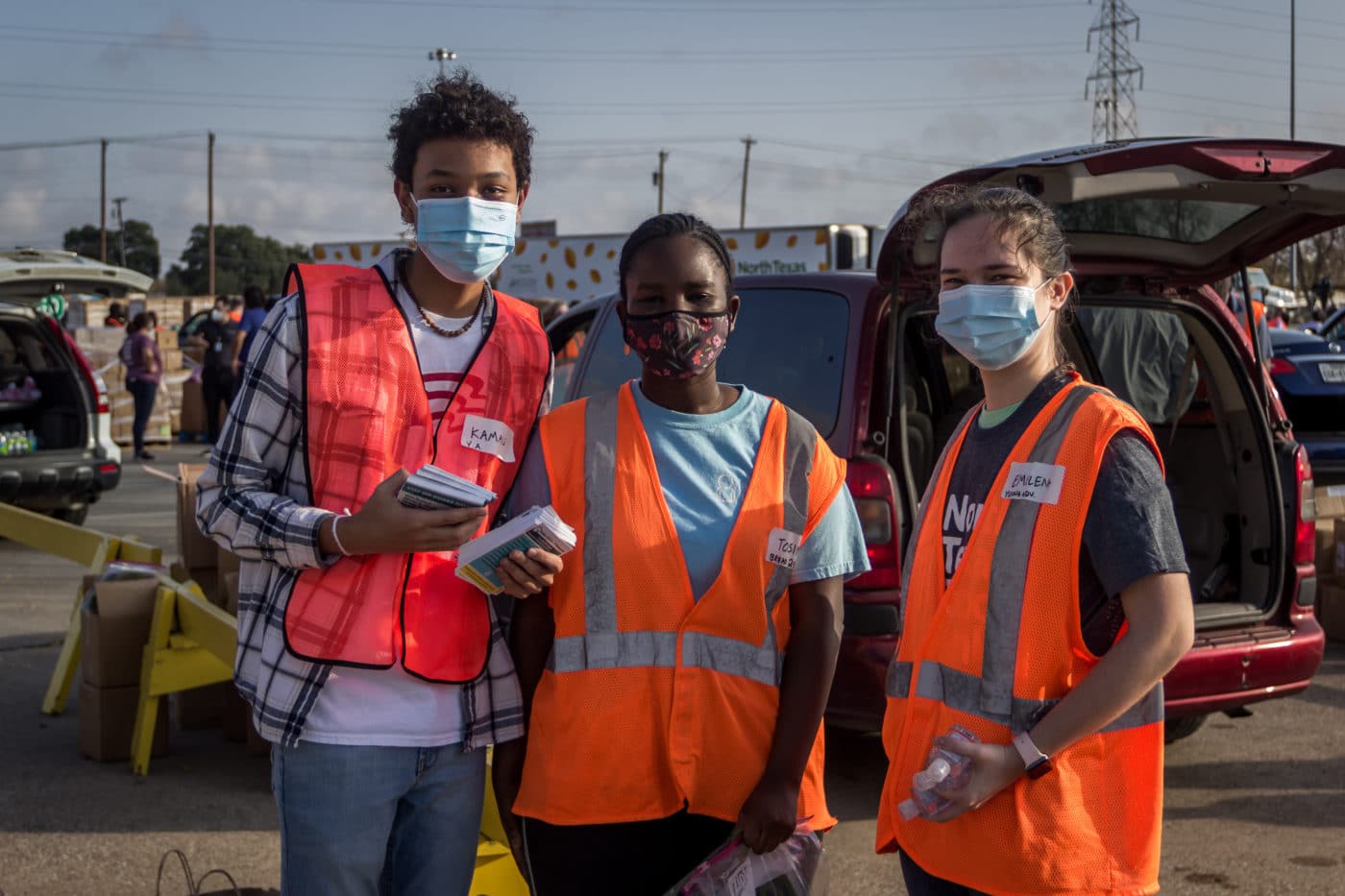 I could go on and on about the entrepreneurial, communication, and leadership skills that I developed this year, but of all the lessons the YAC has taught me, it is to look outside of the bubble that I live in. Nationally, 1 in 8 Americans are food insecure and 13 million children lack regular access to food. These statistics felt so far removed until I volunteered at one of the Food Bank's mega distributions at Fair Park with other members of YAC. Walking down long lines of cars, providing information about resources, and, most importantly, listening to people's stories was an eye-opening experience.
I hate to admit it, but until then I had not realized the impact that COVID-19 had on individuals and families all over North Texas. Now I know that in the North Texas Food Bank's service area, 1 in 6 people may experience food insecurity in 2021, including 1 in 5 children. My involvement in YAC and NTFB has broadened my awareness of the issue of hunger and the ways I can help make a small but significant difference.
Being a member of the YAC is truly a privilege. Our conversations, meetings and fundraisers have instilled a passion for service and empathy in me. Although I may not be able to put those skills on a resume, they are nonetheless invaluable. I look forward to coming back this fall and doing my part in ending hunger in North Texas, and I hope if you are an incoming high school sophomore or junior that you will consider joining us in our fight against hunger. Applications are open now until June 18 and you can apply here.
Tosin Fagbami is a member of the North Texas Food Bank Young Advocates Council.