Developing Future Hunger Fighters
The North Texas Food Bank's mission is to bridge the hunger gap in North Texas by providing access to nutritious foods. While we would love for the day to come where our mission is complete and our services are no longer needed, we know that hunger and food-insecurity are persistent and complex issues.
That is why NTFB is dedicated to developing the next generation of leaders in the fight against hunger. Consistent with our theme for this year – the Year of Growth – we recognize that growing the talents and passion of young leaders is an investment in our future and in the future of hunger relief.
We want to introduce you to some of our young leaders who are generously dedicating their time and resources to support hunger relief in North Texas, develop their leadership skills and philanthropy, and serve as advocates of the Food Bank among their peers. We are grateful for all they have already accomplished and all that is to come!
---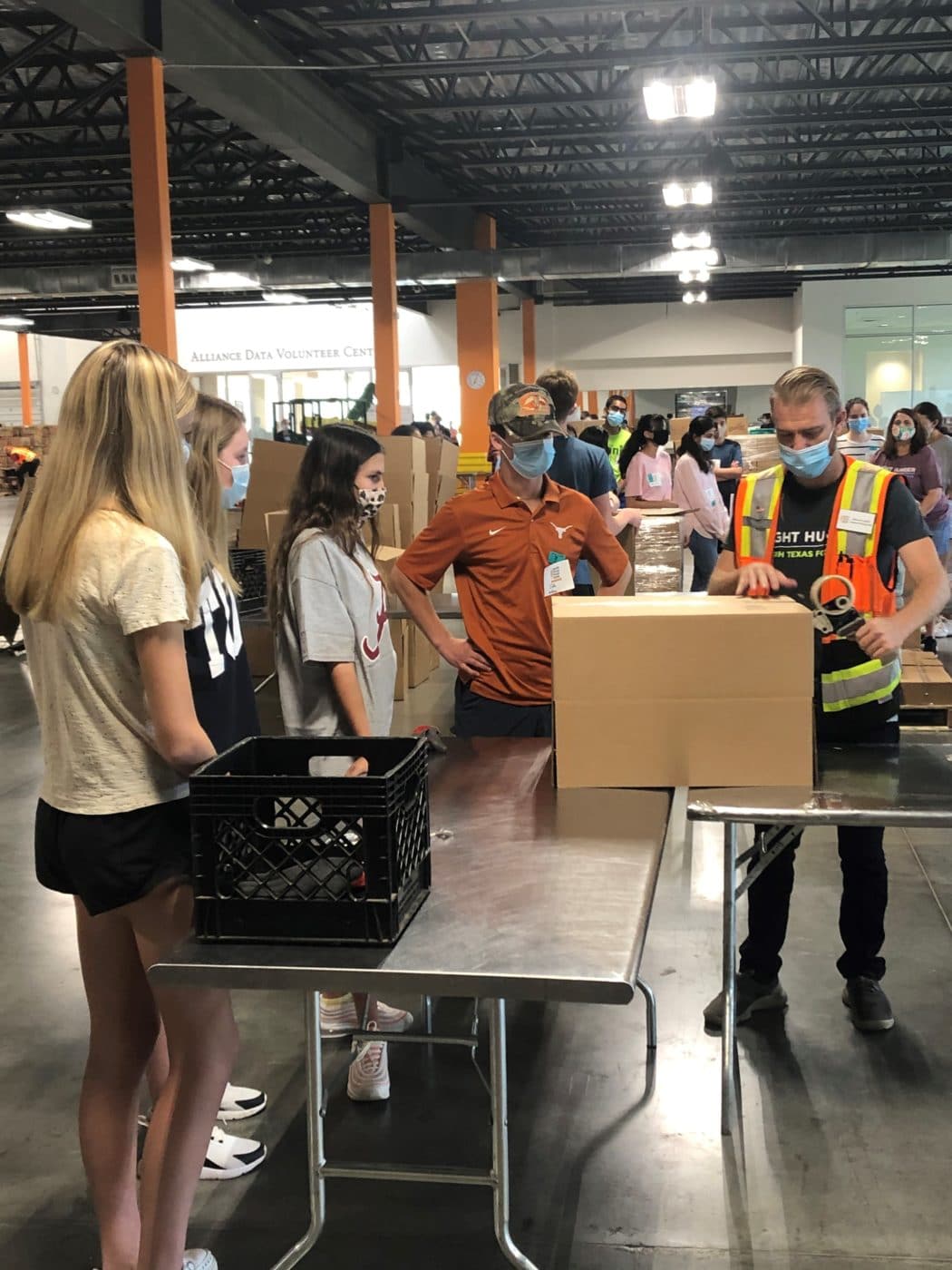 The Young Advocates Council engages entrepreneurial and passionate high school students for an opportunity to develop leadership skills and make a lasting impact on their neighbors experiencing hunger.
Launched in 2018, a new class of advocates begins each school year. This year's class has a record-breaking 75 students from high schools across North Texas and is led by NTFB volunteer Catie Enrico.
The teens participate in volunteer shifts at the Food Bank and its partner agencies, as well as plan their own initiatives to raise funds and food. For example, a group of advocates are currently planning a holiday food drive in their area and the Council will begin planning a new fundraiser soon.
Katherine Cowser, a senior at the Episcopal School of Dallas and a recently named National Merit Semifinalist, joined the Young Advocates Council its inaugural year when she was a sophomore. While her school had participated in NTFB events, she wanted an opportunity to be more involved and help address the serious issue of hunger in North Texas. Her time on the Council has helped her put a face to hunger in the community.
"It is always the hands-on experiences in which we can meet those we serve that have the most impact on me," Cowser said. "One highlight is when we helped guide shoppers through a food pantry. It gave me a chance to connect with the people I was serving on a more personal level."
In her final year on the Council, Cowser hope to become even more involved, especially as the Food Bank is seeing unprecedented demand of its services.
"In the wake of Covid-19, I want to do as much as possible to help those suffering from food insecurity."
If you will be in 9th to 12th grades for the 2021-2022 school year, we want to hear from you! Our next application opportunity will begin during the summer of 2021. Check back here.
---
Brent Beckert and Austin Santoro founded the Young Professionals Committee in 2017 to engage their fellow young professionals and promote awareness of the issue of hunger in North Texas and the work of the NTFB.
In its three years, the committee has grown to about 100 members who have become not only active volunteers, but important advocates for the Food Bank in their home and work environments. The members have raised over $200,000 for NTFB since the committee started through group and individual initiatives. This includes engaging their employers in match opportunities and one member's recent launch of an employee giving campaign at their company to support the Food Bank's COVID-19 response.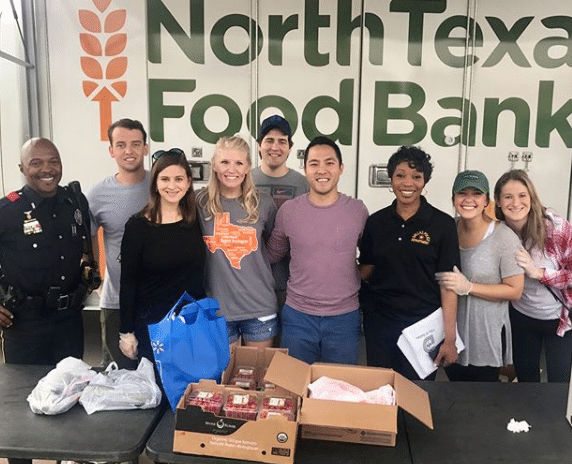 "By hosting events, emailing opportunities, and connecting with young people, we are planting the seeds for the future of the NTFB and that is really meaningful to be a part of," said Austin Santoro, who is a vice president at Rosewood Private Investments and serves as the current chair of the YP Committee.
Beckert, who has previously served as chair of the committee, has been familiar with the North Texas Food Bank since his childhood, as his parents were and continue to be passionate supporters of the organization. He sees the Young Professionals Committee as a chance to continue the legacy of leadership and community that is so critical to the agency's mission.
"Since its founding almost four decades ago, the NTFB has benefited from an incredibly active and passionate board, leadership team, and network of community supporters," said Beckert, an attorney at Haynes and Boone, LLP. "It is incumbent on my generation to fill those shoes in the years to come, so that the NTFB can meet the needs of the community for the next four decades."
Visit here to learn more about membership opportunities for the Young Professionals Committee.
Caryn Berardi is a Communications Specialist for the North Texas Food Bank.