Recognizing Inspiring Women of the North Texas Food Bank
We have been celebrating Women's History Month all month here at the North Texas Food Bank.
Women's History Month began as "Women's History Week" the week of March 7, 1982, the same year the North Texas Food Bank was founded. What a coincidence! And just as NTFB has grown over the years, so has the support for Women's History Week, which became Women's History Month in 1987.
We are thankful for the amazing women we interact with every day – from our feeding partners, our supporters and the neighbors we have the privilege to serve. We are also blessed with inspirational female food bank employees! While I am inspired by everyone in different ways, I wanted to highlight a few women food bankers as we close out this month of celebration.  
Adrienne Robinson, Manager, People and Culture: Adrienne started at the food bank just a few weeks before I joined, so I feel we both have learned food banking together. I appreciate Adrienne's calm demeanor and servant leader disposition she brings to work each day, and her willingness and ability to help employees through tough situations.
Alana Pierre, Director, SSA: Alana is our longest-tenured employees on the Social Services Assistance (SSA) team, with almost 13 years of service. I am inspired by Alana's commitment to the community. She has the biggest heart and always is thinking of ways to improve enrollment in SNAP for neighbors. She is an advocate for her team, and she identifies and implements development opportunities for team members. 
Anna Kurian, Sr. Director, Marketing and Communications: Anna has been with the Food Bank for almost nine years. I am inspired by her creativity, willingness to help and her poise in front of the camera or mic when being interviewed by media members. She stays cool as a cucumber and is brilliant when conveying our mission.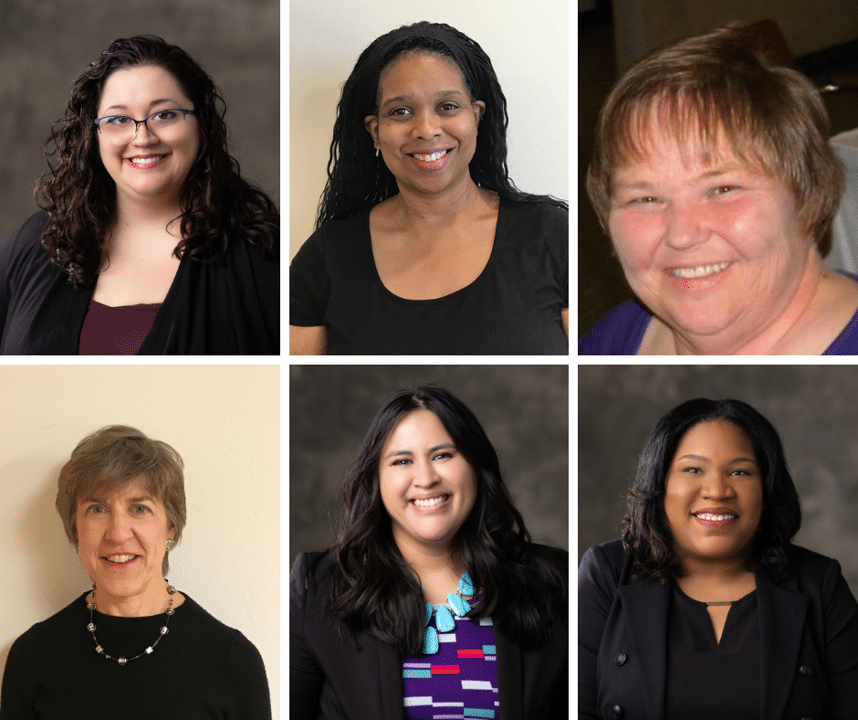 Erika Lemke, Help Desk Specialist, Sr: Erika brings passion, energy and follow-through to everything she does. Erika has elevated our level of customer service to the agencies and partners that we serve. I am inspired by her passion for the customer and tenacity to get things right. 
Karen Pickett, Sr. Director, Accounting: Karen is just about to complete her fifth year at NTFB. Karen has one of the most solid work ethics I have witnessed in my career, alongside working with high standards and integrity. She is an example to me, and we are lucky to have her.
Sally Seybert, Warehouse Coordinator: I had the opportunity to meet Sally in my first few weeks at the Food Bank during our organizational summit and trash hack-a-thon. Sally has faithfully worked for NTFB for 25+ years! During the pandemic, Sally worked overnight to process orders. I am inspired by her passion and commitment to the mission.
Role models and inspiration are everywhere… who inspires you? Take a moment to let them know!
Anne Readhimer is Vice President of Community Impact for the North Texas Food Bank.