Strength and Resiliency: Celebrating Women's History Month
We have been honoring the strong women who make up the North Texas Food Bank family all month long as part of Women's History Month. And while the celebration does not end when March is over, as we wrap up the month, we want to share a few more stories of women who inspire our work daily.
We invite you to learn more about three of our neighbors – Ada, Charity and Sylvia– who have had the strength, compassion, and resiliency during the uncertain times of the last year to ask for help and provide for their selves, families and communities. We are grateful for them and our network of Partner Agencies who are there for our neighbors in times of need.
Ada
The start of summer is usually filled with worry for Ada. But in 2020, this feeling came earlier because of the COVID-19 pandemic and school closures after Spring Break last year. When school is in session, her two teenage daughters receive free breakfasts and lunches at school. But with her kids at home, Ada had to find a way to provide 20 extra meals each week.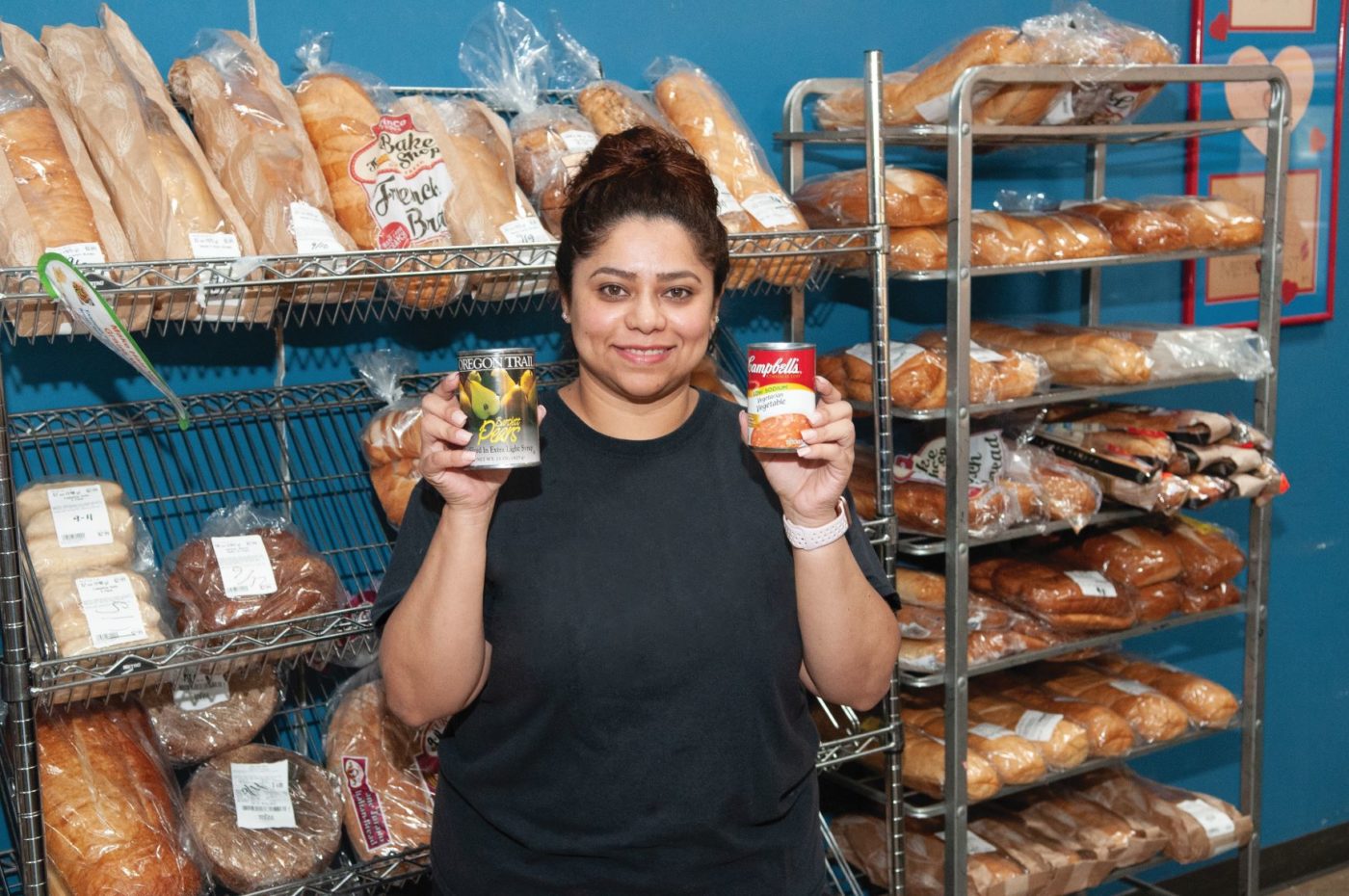 Ada also cares for her aging parents, which means even more mouths to feed. And it's not easy feeding a family of six. She works hard, but her hours kept getting cut, so her paychecks kept getting smaller as the pandemic progressed.
Thankfully, Ada discovered a food pantry run by one of our Partner Agencies, and she was able to regularly stock up on fresh produce, meat and dairy. And she's more thankful than ever for the food pantry in these trying times.
"I can't get much money to pay the bills and then to provide food," Ada says. "That's why I came to this food pantry to get help. And if they help me, then they can help somebody else with the same situation."
Charity
In Charity's home, love and family abound. Charity lives with her husband and five children. She also unexpectedly began caring for two foster children last year.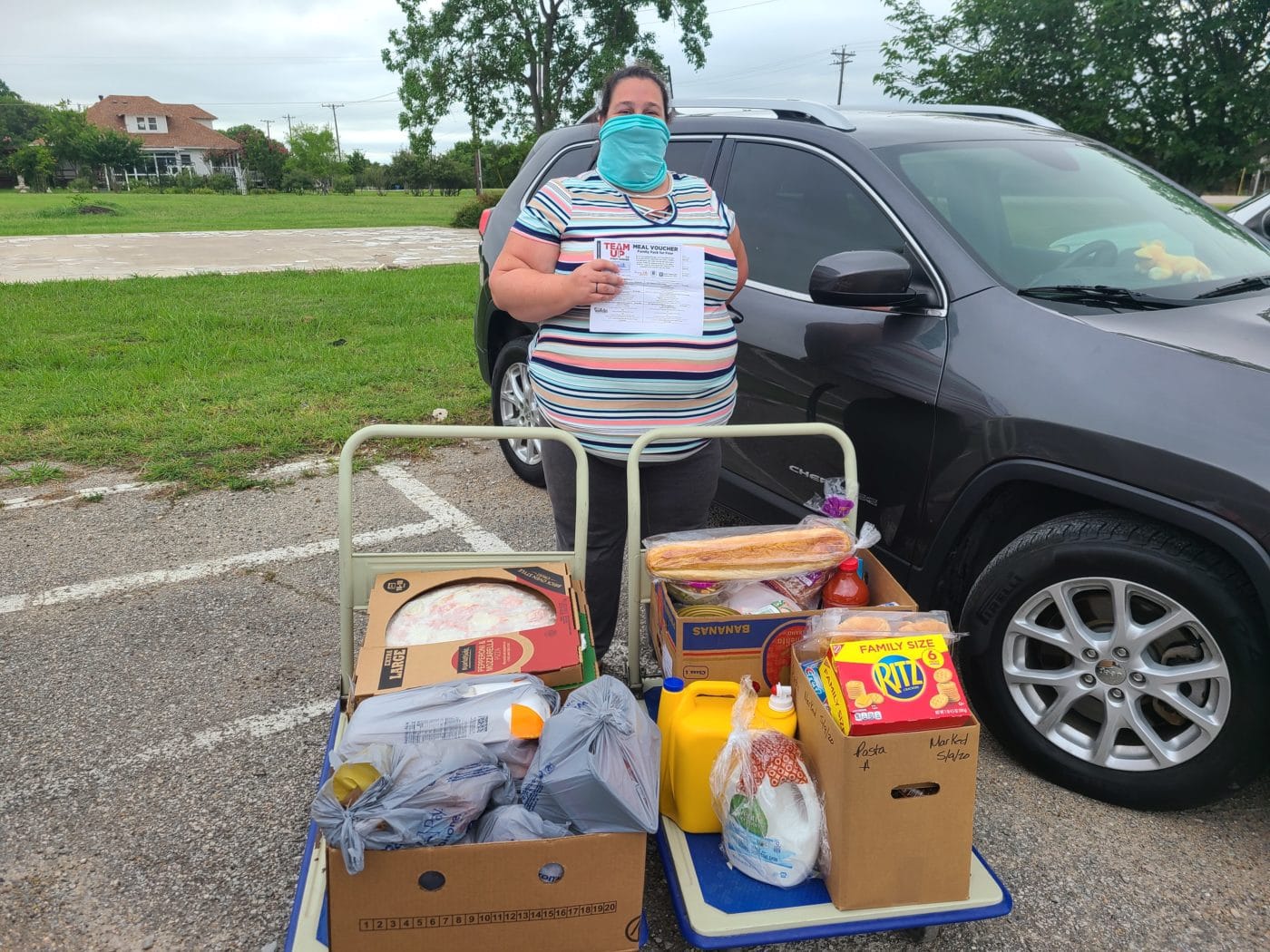 After falling behind in bills when her husband was briefly out of work, and with the needs of seven kids between the ages of 7- and 19-years-old, Charity was connected to one of the North Texas Food Bank's Partner Agencies. The food pantry helped the growing family obtain the food they needed, and Charity has accessed its services off and on since then.
When COVID-19 hit, the family's food supply quickly depleted without school lunches and other meals on which to depend. While Charity does her best to stretch the food in the home and her budget, she started going to the agency every week to ensure her family received nutritious and steady meals. The agency's commitment to helping neighbors experiencing hunger with dignity and respect has meant the world to her and her children.
"They know our kids by names and that is really special. Their hearts and souls are into it and they bless the community weekly."
Sylvia
The pandemic has been especially difficult for our senior citizen neighbors, who face higher medical risks from COVID-19 and other challenges that make access to nutritious food complicated.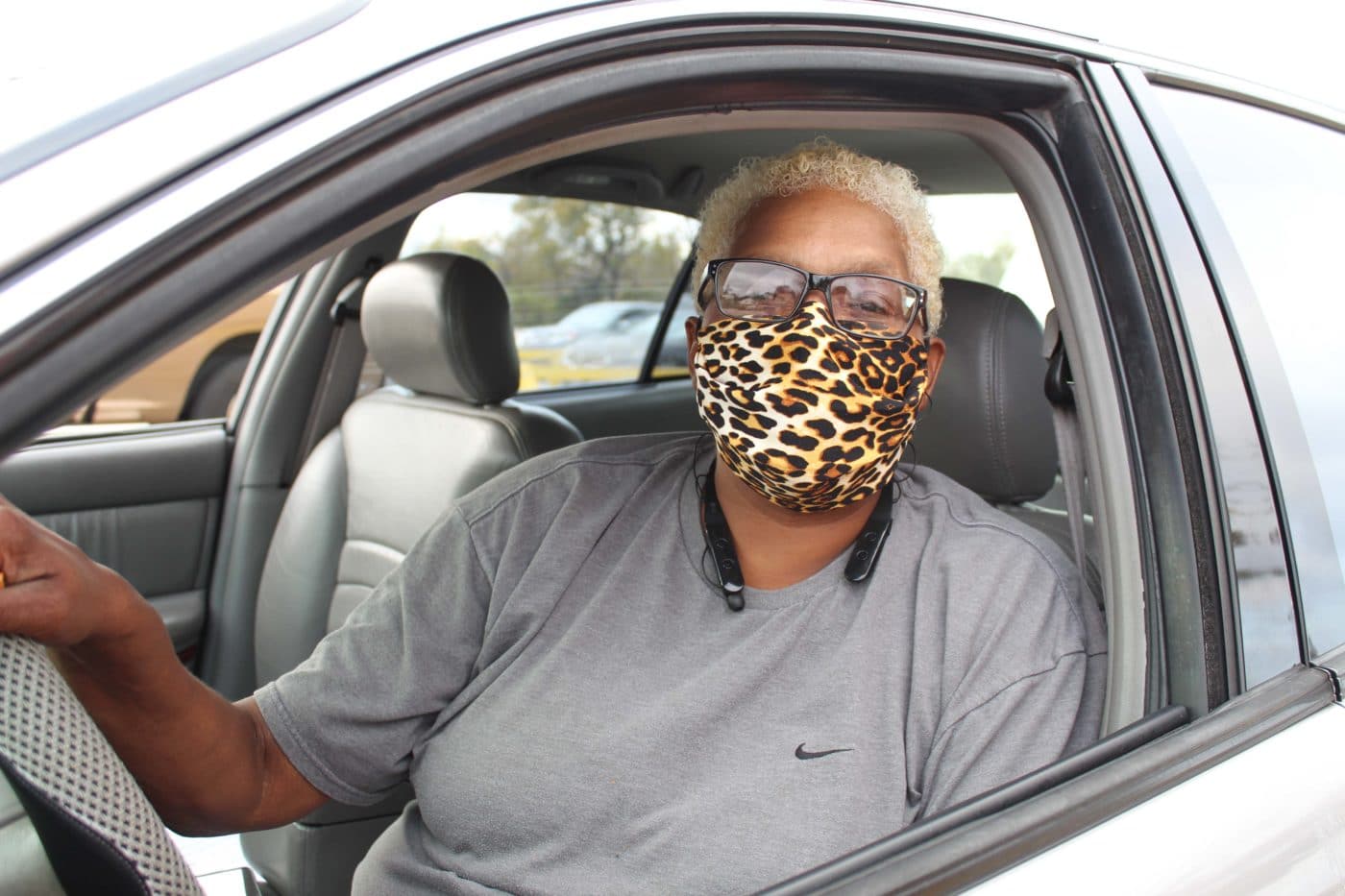 As a diabetic who also has high blood pressure, Sylvia needed to be especially careful during the pandemic. She limited her outings and stopped doing many of her regular activities. Being on a fixed income and having increased medical expenses made it particularly challenging to obtain the nutritious food she needed to stay healthy.
Sylvia was able to find food assistance for the first time at the North Texas Food Bank's Thanksgiving mobile distribution at Fair Park. Along with our partners, the Food Bank distributed turkeys and other food so our neighbors like Sylvia could have a holiday meal.
"The Food Bank will help me this Thanksgiving because without you I wouldn't have one. It's a blessing and I'm thankful."
---
You can read more stories about our neighbors, Partner Agencies, and other ways the North Texas Food Bank is helping the community in the most current issue of our quarterly newsletter, Around the Table.