Happy New Year! I hope you and your loved ones had a wonderful holiday season and are heading into 2022 feeling rested and rejuvenated.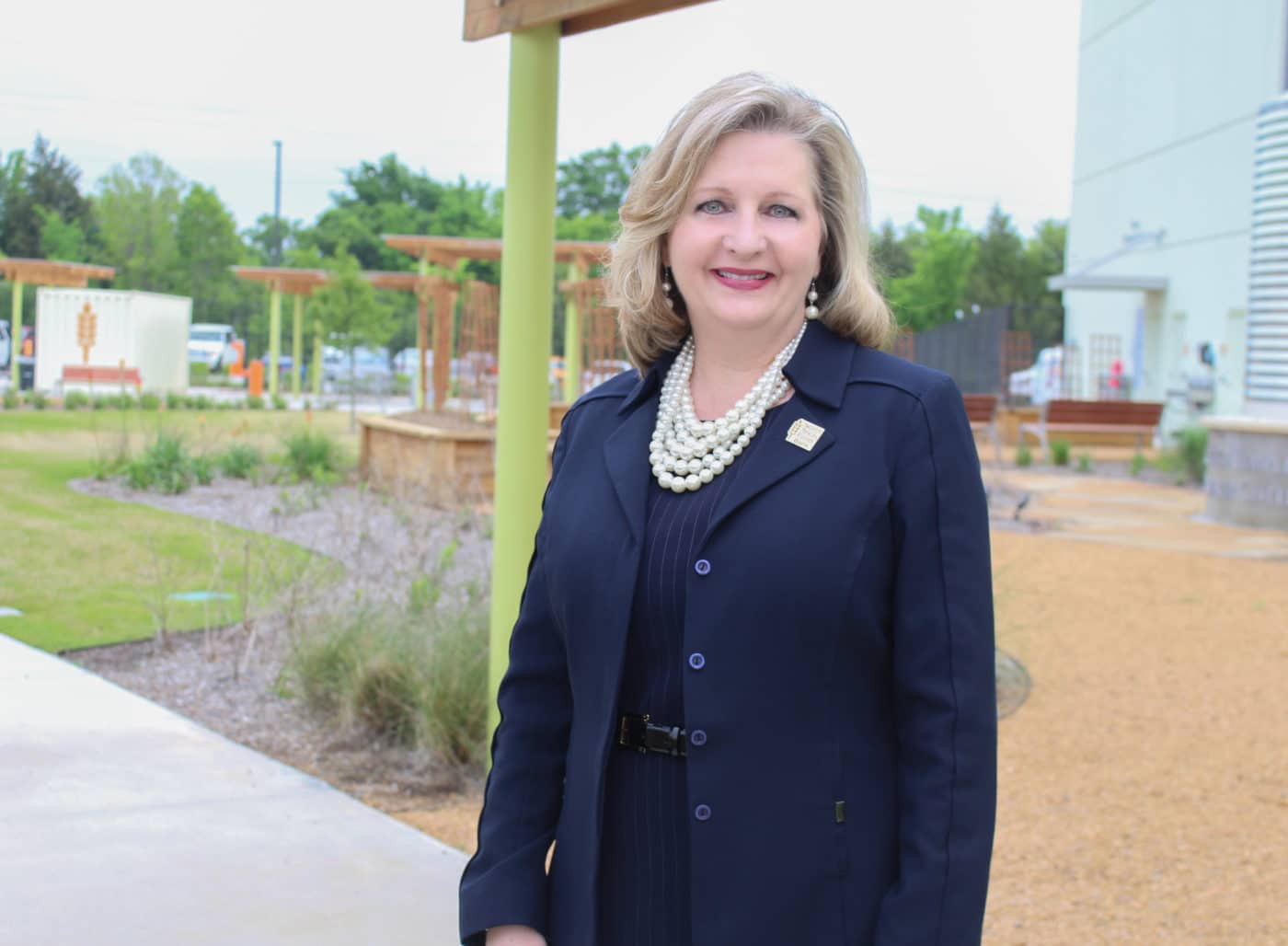 The year 2022 is an especially significant one for the North Texas Food Bank, as it marks the 40th anniversary of NTFB providing access to nutritious food for our neighbors facing hunger across our 13-county service area.
As we celebrate this milestone, we do so with deep gratitude for every team member, volunteer, donor, advocate, and Feeding Network partner who has supported the Food Bank and helped us advance our mission to provide healthy food to people in our community over the last 40 years.
Our focus remains on our neighbors who are experiencing food insecurity and the need that continues in our region for these households. I am proud of what we accomplished together in 2021, and our team is excited to collaborate with our partners, supporters, and neighbors to keep moving forward to create a healthy, hunger-free North Texas.
Remembering 2021…
Shortly after 2021 began, our community's resolve was tested once again with the devastating winter storms and power outages that struck in February. Neighbors who were still experiencing the impacts from the pandemic faced the additional strain of home damage and lack of access to essential food items. With the public's support, the Food Bank added mobile distributions and helped neighbors gain access to over four million meals and connect with resources to get the aid they needed.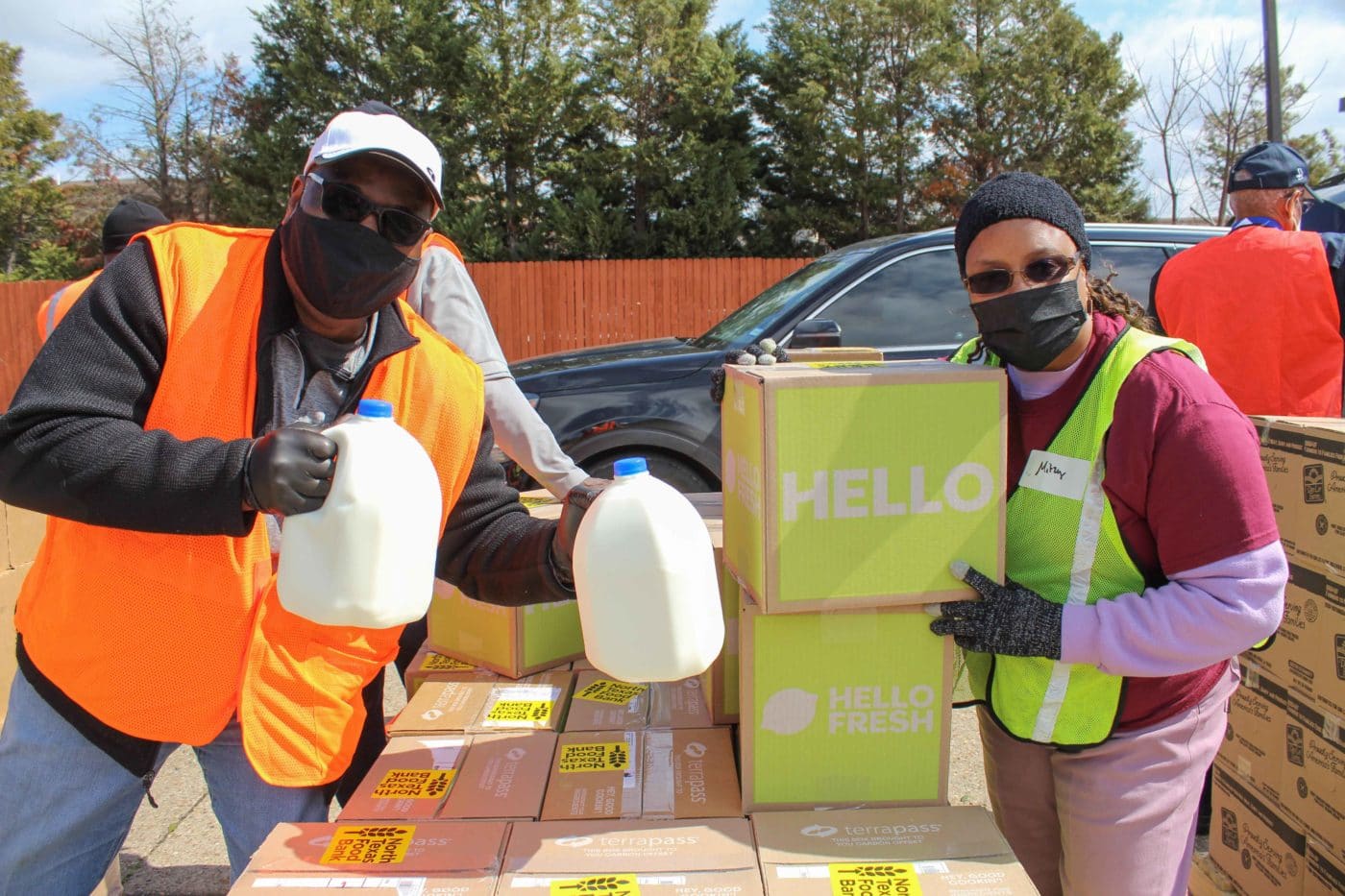 This resiliency was representative to me of all we have endured as a community, particular in the last two years, and all we have achieved by coming together. A month after the winter storms, in March 2021, we marked the one-year anniversary of our COVID response and our highest distribution month in our history. While hunger needs abated slightly in the second half of 2021 – which is great news – the need is still substantially higher than before the pandemic and we expect to serve at this higher level until families can get back on their feet.
People often experience food insecurity on a chronic basis, which requires long-term solutions. The Food Bank is committed to serving ALL the needs in North Texas so that no one goes hungry, and we must sustain and grow the resources needed to ensure we can bridge the meal gap in our community that has existed since before COVID-19.
…Looking Ahead to 2022
We know addressing hunger requires more than just food, which is why in 2021 we launched a historic strategic plan and accompany fundraising campaign called Nourish North Texas. We need continued investments to sustain and deepen our response to food insecurity in North Texas. This new plan will allow us to provide more Food for Today and Hope for Tomorrow and will guide our way forward in 2022 and beyond.
We look forward to continuing our work with our Feeding Network of more than 200 Partner Agencies through collaboration and capacity-building support. We also will be building new bridges this year to educational, workforce and community health resources that will help our neighbors move out of food insecurity and toward economic stability.
And of course, we will take advantage of this special anniversary year to reflect on the accomplishments we have achieved together in the fight against hunger over the last 40 years. From President Ronald Reagan's visit to NTFB in 1983 to facility groundbreakings to the launch of signature programs such as Food 4 Kids, Mobile Pantry and the Mass Care Task Force, I invite you to click here or below to see a timeline of NTFB's remarkable history.
---
Over 40 years, the strategies and tools we possess to fight hunger have evolved, but the mission to strengthen our communities by providing access to nutritious food has remained the Food Bank's guiding light. With your support, we can continue our fight and bring nourishment and hope to North Texas in this new year. I hope you will join us on this journey.
May 2022 be full of health and happiness for you, our community, and the world.
Trisha Cunningham is the President and CEO of the North Texas Food Bank.