A retired couple reports for volunteer duty each weekday at 8 am. Once professionals in the food supply industry, they now spearhead production lines and sorting donated food.
A retired grandfather shows up each weekday and sometimes on Saturdays to spend time checking labels and seals on jars of peanut butter. These jars will likely end up going home with a hungry elementary or middle school student on a Friday afternoon.
A retired computer engineer spends every Monday, Tuesday and Thursday leading a production line to build boxes of dry food to be distributed to families across North Texas
An executive assistant laid off during the pandemic decided to put her skills to use while looking for a job. She drove over an hour – each way – two days a week to assist with sending out letters during the holiday season.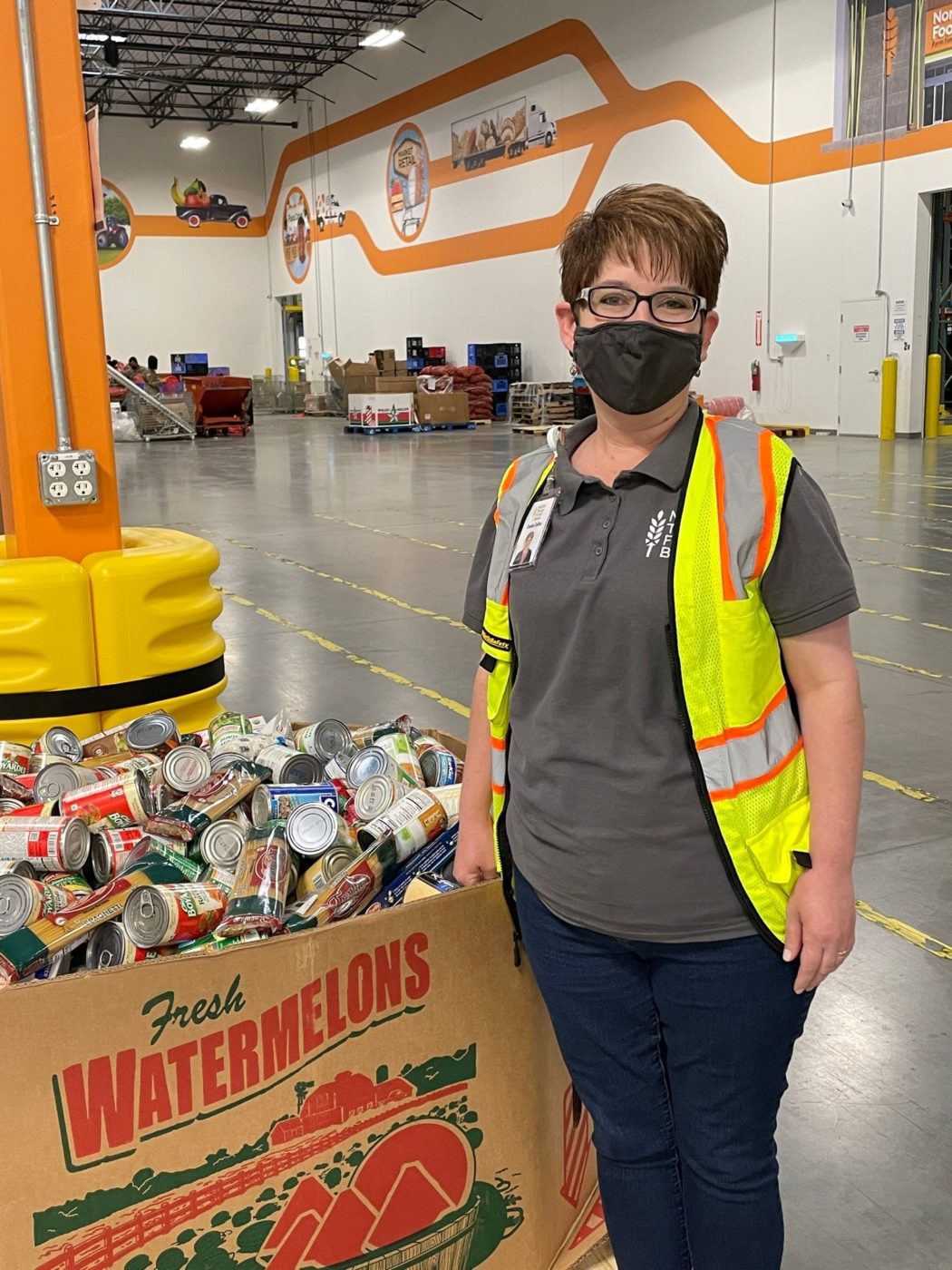 Students on a break from school show up to kit produce and boxes. A man who travels in his RV across the country shows up every day for several weeks to help. A recent transplant to North Texas, a woman uses her vacation time from work to volunteer.
These are the stories that inspire me.
I came to work for the North Texas Food Bank in November 2020. After much reflection during the pandemic, I knew I wanted to get back to my not-for-profit roots and "make a difference" in North Texas. And what better place than the North Texas Food Bank to make a difference, especially during a time of economic crisis and increased food insecurity?
The difference made, though, is not by me. The volunteers make the difference at the North Texas Food Bank. And this Volunteer Appreciation Month, we want to recognize all their contributions to our community.
Without the volunteers, more than 28,000 bags of produce would not have been made for a massive mobile food distribution before Thanksgiving.
Without the volunteers, hygiene products would not be available for homeless students.
Without the volunteers, boxes full of food would not be available for area senior citizens and families.
Without the volunteers, area students would not be sent home on a Friday afternoon with a bag of food to last them through the weekend.
The North Texas Food Bank brings hope to so many people throughout its 13-county service area, and volunteers are the help behind the hope.
Did you see yourself in the descriptions? Do you have a skill set you can use? Are you ready to bring hope to thousands of North Texans?
I hope your answer is "yes" to all the above questions! Whether you are a high school or college student, a professional or a retired worker, we can use you. Join us in fighting hunger and providing hope in North Texas. I promise — you will be inspired!
Find more information about how to provide hope through volunteering at the North Texas Food Bank: Volunteer at NTFB | North Texas Food Bank
Cassie Collins is the Director of Volunteer Operations for the North Texas Food Bank.