Welcome to Volunteer Appreciation Month!
As a Volunteer Director, one of the best parts about the position is the relationships you build with people.
Donald started volunteering at the North Texas Food Bank in April 2021. Since that time, he has amassed more than 500 hours of service and formed a special friendship with one of our staff members, Dan. Donald's love for volunteering is as big as his boisterous laugh. He rides the bus, some days up to 2 hours each way, to the NTFB. He can be a little shy until you get to know him; but, once he feels comfortable around you, you will always be greeted with a huge smile. Donald is a treasured asset to our Production team as he is the official opener of boxes on a production line.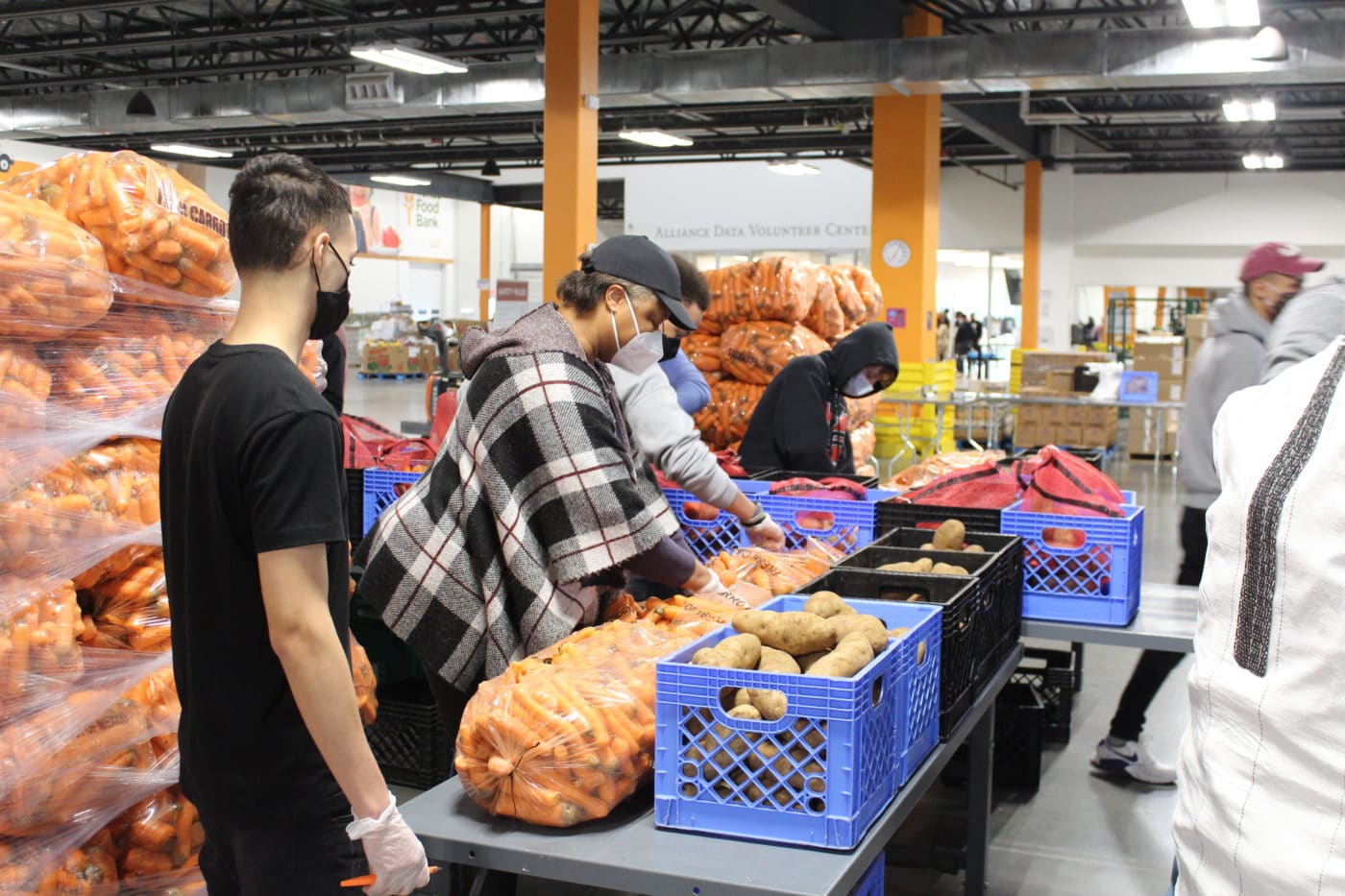 Max and Jill are a dynamic husband and wife duo who rolled up their sleeves at the beginning of the pandemic and are still going strong volunteering four days a week at the NTFB. Max is a fixture at the H-E-B Canned Food Drive Door while Jill leads the sorting of donated product nearby. They are the epitome of the determination and resilience demonstrated by volunteers throughout the country for the past two years.
As an administrative volunteer, Cathy lends her unique skillset of organization and efficiency to numerous departments throughout the NTFB. Always smiling, she's a joy to talk with as she stops by the Volunteer Operations office to discuss what's happening at the NTFB and the latest on her "fur babies."
As a Volunteer Director, the hardest part of the job is when they leave.
Last week, we said goodbye to one of our longest serving volunteers. He arrived early Thursday morning, as always, and began his work sorting through donations. Once the floor was cleaned, it was time to go. I found out it was his last day volunteering through others as he was leaving. He was not one to say goodbye; he just knew that the physical demands of the job were too much for him now.
While I hate we will not see him every day, I also know he left on his own terms and in his own time. We will always welcome him back—if even just for a visit. And rest assured, I'll call him to see if he will still hang out during the State Fair of Texas with me at the Penn Gate. Dave was a blessing to the North Texas Food Bank. We appreciate his service, especially during the long months of the pandemic, and his selfless heart. We wish him much love (and secretly still hope to see him around!).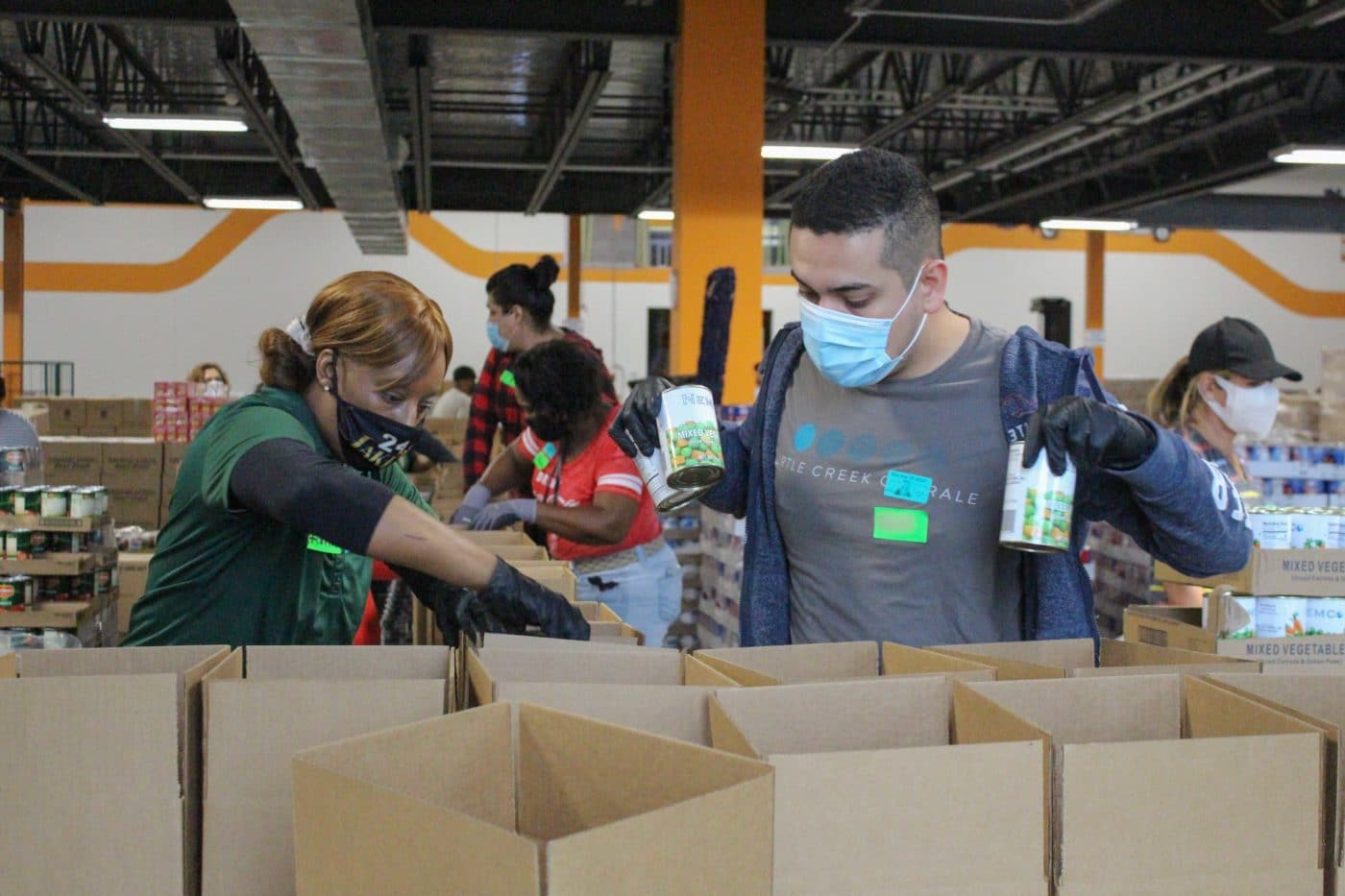 As we celebrate Volunteer Appreciation Month, I can't help but think about how blessed I am to work with volunteers. I have, in some form or another, worked with volunteers for the past 24 years. They have taught me, laughed with me, celebrated with me, supported me, held me accountable and, on some occasions, even cried with me. While I love the idea of celebrating volunteers in April, they should be honored each day.
Volunteers are the backbone of so many organizations, including the North Texas Food Bank, and I can't imagine what our not-for-profit world would look like without them. To all the volunteers, thank you! You make this world a far better place. We are, indeed, Better Together.
For more information on how to become a volunteer, visit our website.
Cassie Collins is the Director of Volunteer Operations for the North Texas Food Bank.