NTFB Addresses Additional SNAP Funding During Virtual Advocacy Week
To fully address the current public health and economic crisis of hunger in our country, the Supplemental Nutrition Assistance Program (SNAP) maximum benefit needs to be increased by 15 percent.
This was the priority message communicated by North Texas Food Bank representatives to federal government officials during Feeding America's Virtual Fly-In at the end of June, a part of the North Texas Food Bank's advocacy and government relations efforts that serve to protect nutrition programs by educating elected officials to their importance.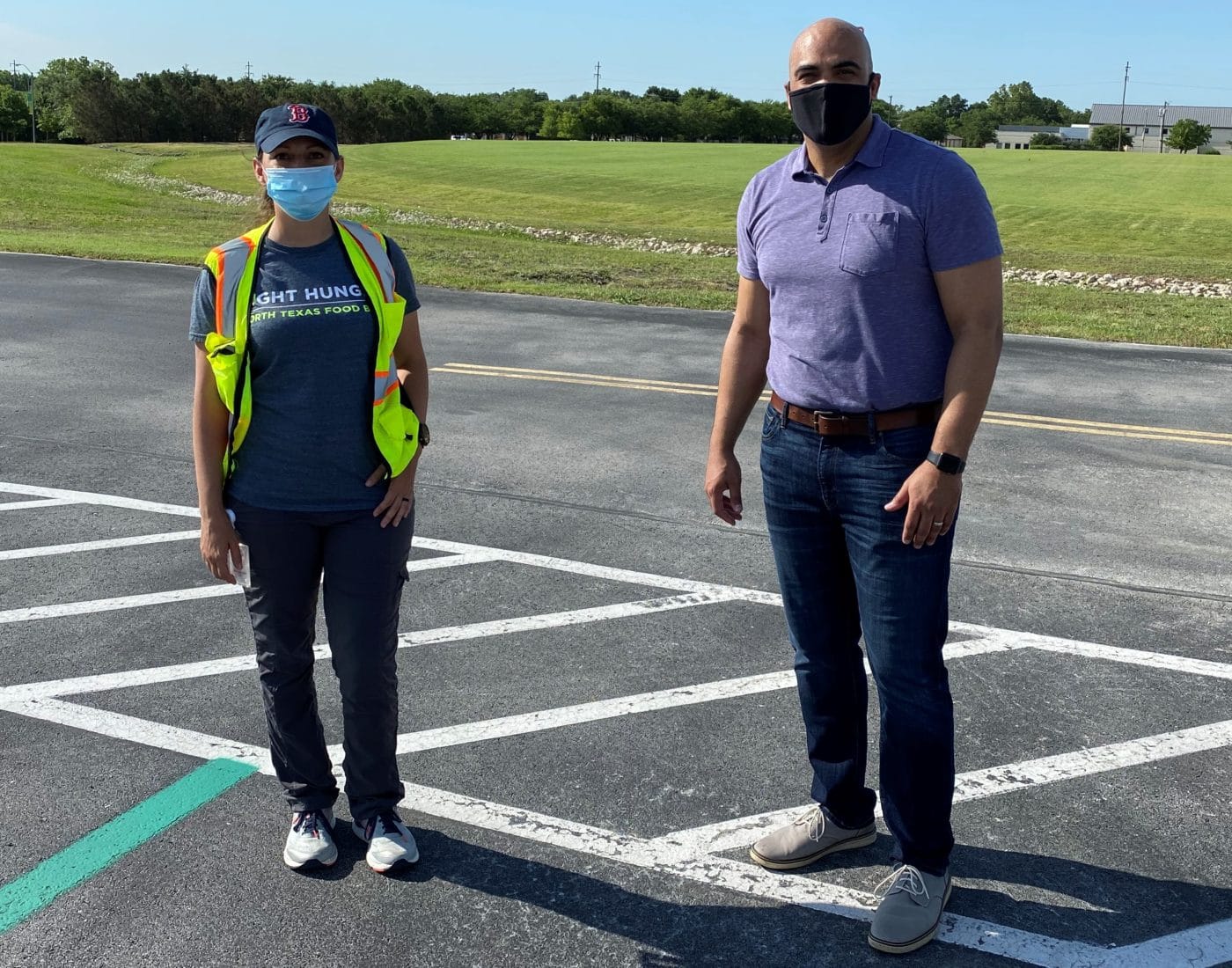 Over the course of a week, NTFB representatives met virtually with six Texas members of the House of Representatives, as well as the district director for Senator Ted Cruz. A video message was sent to Senator John Cornyn.
While these meetings usually take place in person in Washington D.C., meeting virtually did not change the urgency of the message. Additionally, the virtual meetings allowed for screen sharing of district specific data, something not always possible in the halls of Capitol Hill, an unexpected but added bonus of our virtual world.
SNAP addresses the nutritional needs of low-income families and is a critical defense in the nation's fight against hunger. As NTFB president and CEO Trisha Cunningham wrote for a recent editorial in The Dallas Morning News, it is one of the most efficient resources the federal government has to reduce the current economic crisis, put money into the hands of people who need to purchase food, and stimulate the local economy through its purchasing power.
While food banks and food pantries meet the immediate and emergency food need for families, they do not provide long-term solutions the way government programs can. To put it into perspective, for every meal provided by our food banks, SNAP provides nine.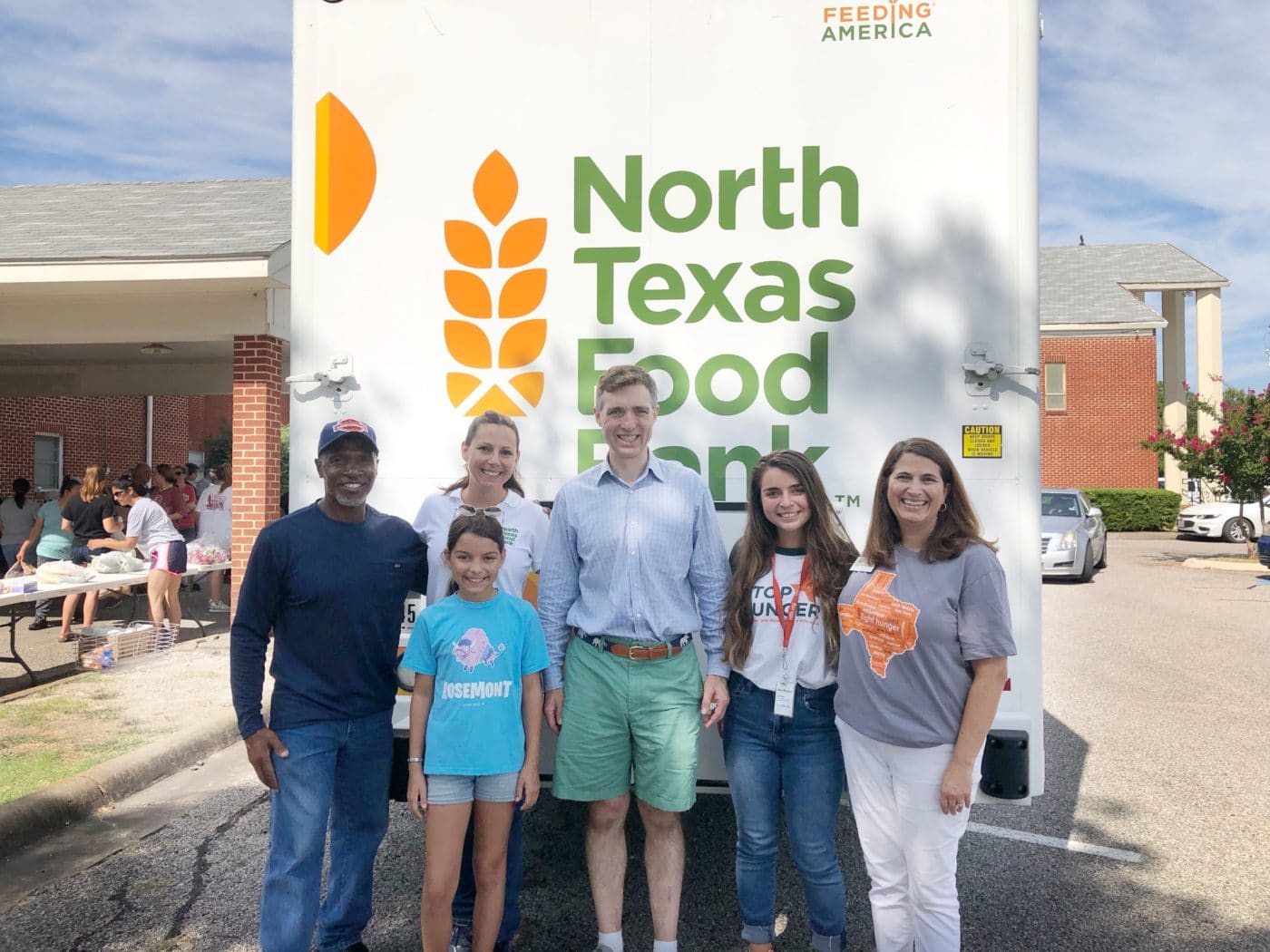 In addition to SNAP, NTFB representatives also utilized the Virtual Fly-In to advocate for:
Increased SNAP flexibility to purchase hot foods
Additional payments for the Pandemic Electronic Benefit Transfer to ensure kids are fed during the summer months
Continued flexibility for TEFAP, the Emergency Food Assistance Program
Food safety concerns for the Farmers to Family Food Box Program
Throughout our talks, the Members of Congress recognized the increased demand for food banks and the breakneck pace in which we have been working to react to that need. We assured our officials that as long as we have the support of our community, and that government programs continue to respond and offer flexibility, we will be able to support North Texas.
Strong government nutrition programs are critical for our struggling neighbors. NTFB's government relations program is rooted in the fact that no zip code, neighborhood or political party is immune from hunger. To that end, elected officials are partners in our fight against hunger, and we are committed to keeping them informed on issues and involving them in our frontline work so that we can serve as their resource for hunger present in their districts. We are grateful for the partnership and for their support of our mission to bridge the hunger gap in North Texas.
Dr. Valerie Hawthorne is the Government Relations Director for the North Texas Food Bank.