We recently took a moment to celebrate one of the most critical groups at the North Texas Food Bank – our truck Drivers. Our Drivers play an integral role in getting food into the hands of the more than 800,000 North Texans who are experiencing hunger, and they do this every day from sunrise to sunset with integrity, diligence and compassion.
In honor of National Truck Driver Appreciation Week, NTFB hosted a series of events to recognize our incredible Drivers. As you can see from the following speech delivered at the event by junior hunger fighter (and daughter of NTFB's Chief Operating Officer Brad Stewart), Samantha Stewart, the NTFB Drivers do much more than just transport food. They touch every part of the organization, and we are so grateful they choose to use their skills to provide hunger relief across North Texas.
---
Hello, my name is Samantha Stewart, and I am so very excited to be here with you this morning. I know that the NTFB is so appreciative to have such amazing Drivers. I want to say thank you for the work you do for the NTFB.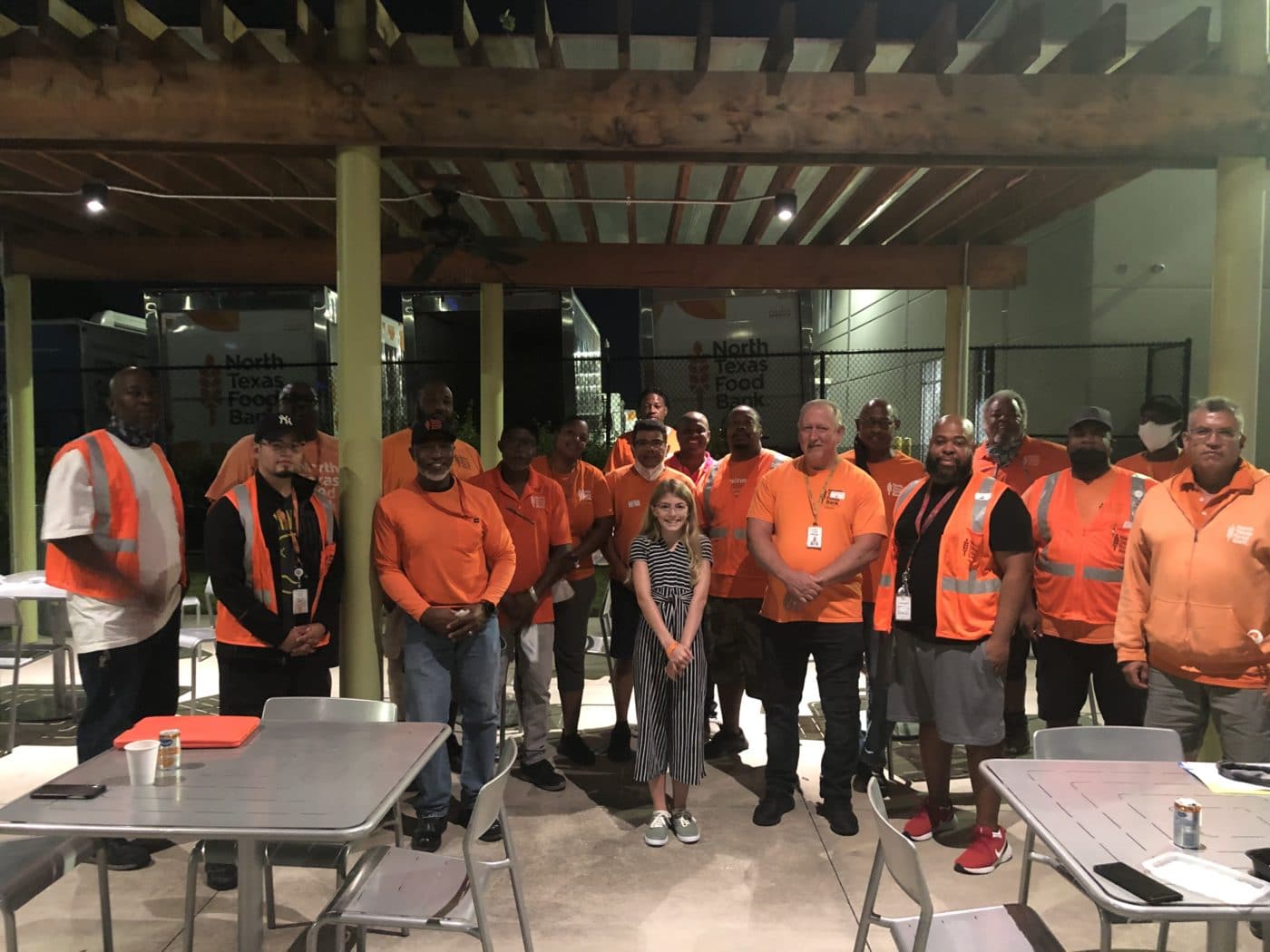 Even if you think it is only driving, I want you to know that it is so much more than that. It's bringing food to people's plates that might not have known where their next meal was coming from. All the miles and miles you drive to get food, bring it to this building, or even bring it to the people – you are a big part of the NTFB.
All this to say thank you so much for all the hard work you do. You are the face of this whole organization; you are the ones that the people see. That is something you should be so proud about. You are a big part of this whole thing. You are needed for this whole process of helping the hungry. So, thank you so much!
---
We couldn't have said it better! Thank you, Samantha, and thank you to all our Drivers for your important work!
Samantha Stewart is in 6th grade at Renner Middle School in Plano ISD.