Texas is the Second-Most Food Insecure State in the Nation
A recent USDA survey shows the number of people facing hunger has risen sharply, including in North Texas.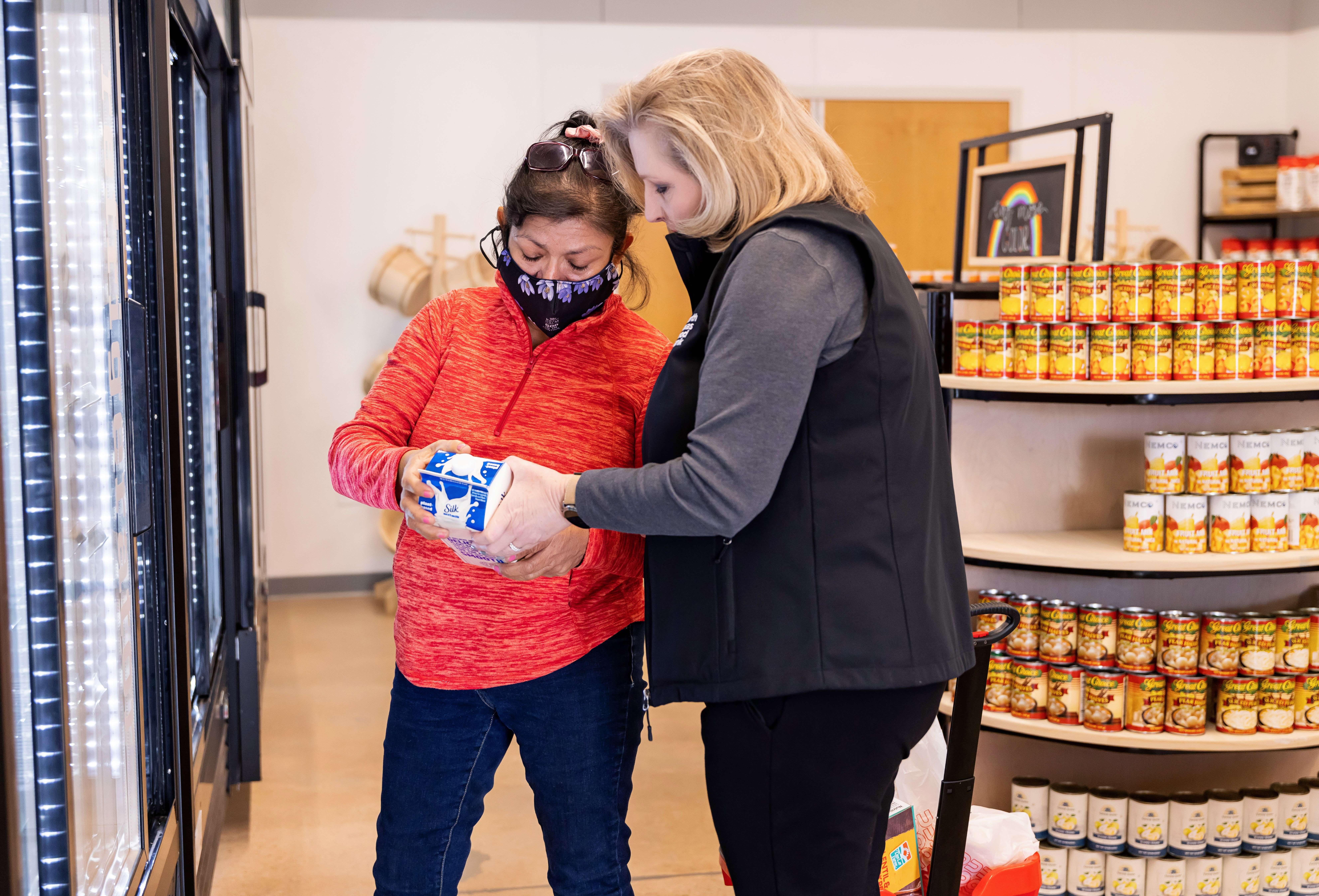 Texas is the second-most food-insecure state in the nation, according to a recent U.S. Department of Agriculture survey.
With an average of 15.5% of households in Texas reporting a lack of consistent access to affordable and healthy food between 2020 and 2022, Texas is second only to Arkansas in its level of food insecurity. In North Texas, nearly 640,000 people, or one in eight, face hunger – the fourth highest rate of food-insecurity in Feeding America's service area.
The data was highlighted on the front page of the Dallas Morning News Nov. 7. Equity reporter Leah Walters writes that the "the financial impact from the pandemic and inflation have strained households tremendously."
At the Salvation Army of North Texas, a North Texas Food Bank Agency Partner, Area Commander Paul McFarland told Walters that they've seen an average of 26% more first-time clients at their food pantry from January through July of this year. "Remember there for a while, eggs were 7 bucks a dozen," he told Watlers. "That's kind of leveled out, but what it hasn't done is gone back to prices before 2020."
The USDA says that typically, children are protected from the missed meals and reduced food consumption that food insecurity leads to. However, this report found that households with children now report higher rates of hunger. In North Texas, one in six children face hunger, and Dallas County reports the fourth-highest rate of food-insecure children in the country.
Access to the Supplemental Nutrition Assistance Program (SNAP) is one issue exacerbating hunger. Up to 1 million people were cut-off from SNAP in October after the return of a work-reporting requirement that had been suspended during the pandemic. Two-thirds of those who receive SNAP benefits are children, seniors and people with disabilities.
The Food Bank and its Partner Network are meeting the increased need, distributing 144 million meals during the last fiscal year –the most ever in its history and a 5% increase from the previous year.
In October alone, the number of physical meals provided reached more than 10.5 million, which was a record high and surpassed even the previous record that occurred in October of 2021, when North Texas experienced an ice storm during the COVID-19 pandemic.