Supporting Seniors Today and Always
May is Older Americans Month and a chance to show appreciation for the unique contributions of elders in our society. At the North Texas Food Bank, we recognize not only these contributions, but the distinct needs of seniors when it comes to access to nutritious meals, all year long.
Texas has one of the highest rates of food-insecure seniors in the country, and in the Dallas/Fort Worth Metroplex alone, 9 percent of seniors experienced food insecurity in 2018, according to a recent study released by Feeding America. As the ripples of the COVID-19 pandemic continue to be felt across vulnerable populations, it is likely that even more seniors are struggling with access to the nourishment they need.
As one of several programs at the Food Bank dedicated to specific populations, we partner directly with the Texas Department of Agriculture (TDA) and USDA to facilitate the senior box program, Commodity Supplemental Food Program (locally known as People and Nutrition, or PAN). The program services those who are 60 years old or older and that are 130% below the poverty level line throughout the Food Bank's 13-county service area.
By creating new partnerships and fostering current ones, NTFB facilitates the program through either a direct distribution model or through our established partner agencies to facilitate on our behalf. The program serves approximately 8,500 seniors monthly with a 38-pound box of nutrient-rich non-perishables and a 2-pound block of cheese. We will soon incorporate fresh produce to offer our seniors more variety.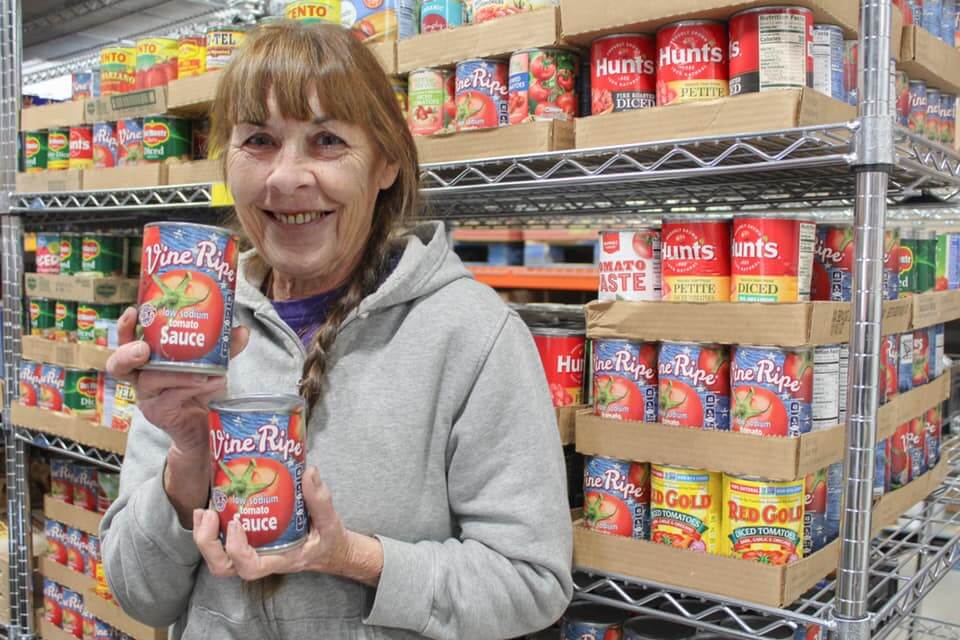 While we know our senior neighbors are in high need of our services, we also know that since COVID, there are additional risks for this group that have impacted their participation in the program, such as increased health concerns and transportation. Many of our program participants rely heavily on public transit to access their basic needs, but they are currently concerned about their health when taking public transportation.
To accommodate these factors, we have altered our distributions to a drive-thru model to ensure the safety of our staff and seniors. We are also encouraging our participants to designate multiple proxies to retrieve their box every month to help minimize their exposure to others. We hope these adjustments will allow us to continue to provide these much-needed meals.
If there are seniors in your life, please check in with them regularly and see how you can support them. These are challenging times for our most vulnerable populations, even if they are not food insecure. Isolation and anxiety over getting sick can be especially stressful. Support from family, friends and neighbors is critical.
If you are a senior in the community who could utilize the Commodity Supplemental Food Program, please learn more about the requirements and how to apply here.
Jennifer Davila is the Commodity Supplemental Food Program Lead for the North Texas Food Bank.