Support Hunger Action Month
This September, you can choose to make a difference for thousands of North Texans experiencing hunger.
Starting today, the North Texas Food Bank joins Feeding America food banks across the country to take part in the annual Hunger Action Month, an annual campaign dedicated to driving awareness and inspiring action to help end hunger in America, both at a national scale and on the ground in local communities.
Food should not be an impossible choice. But for more than 800,000 North Texans experiencing food insecurity – including almost 300,000 children – the dilemma of choosing between purchasing food and other necessities, such as electricity, medicine or childcare, is a reality.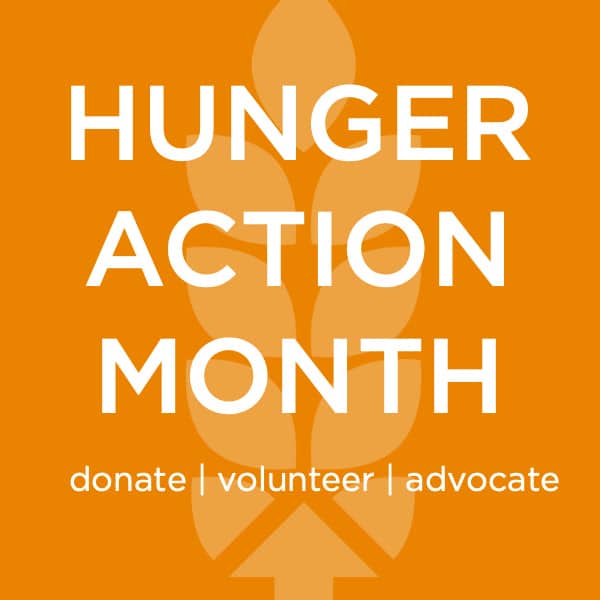 The North Texas Food Bank is dedicated to easing this burden for our neighbors by providing not just food for today, but also hope for tomorrow by addressing the underlying issues that can lead to hunger.
Hunger Action Month is a great opportunity for the community to contribute to our vision and get involved in the fight against hunger.
You can find a full calendar of Hunger Action Month events and engagement opportunities here, but below are a few highlights of ways to take action this September. How will you choose to end hunger?
We hope you join us this month and throughout the year. Let's choose to end hunger together!
---
Caryn Berardi is a Communications Specialist for the North Texas Food Bank.