Help Families Like Karla's Celebrate Summer as it Should Be
Summer should be a time for kids to take a break from school. But for families and children facing hunger, summer can often mean up to 90 days without school-provided meals.
With the support of the community and the partnership with more than 400 food pantries and other community organizations across our 13-county service area, the North Texas Food Bank is helping families access meals during one of the hungriest times of the year, so kids can experience summer as it should be.
Additionally, our Child Programs that work with schools throughout our service area during the academic year through the Food 4 Kids backpack program and School Pantry programs, continue to offer meals during the summer to address the increased need of the more than 250,000 children in our region – 1 in 5 – who experience hunger throughout the school year and the summer months.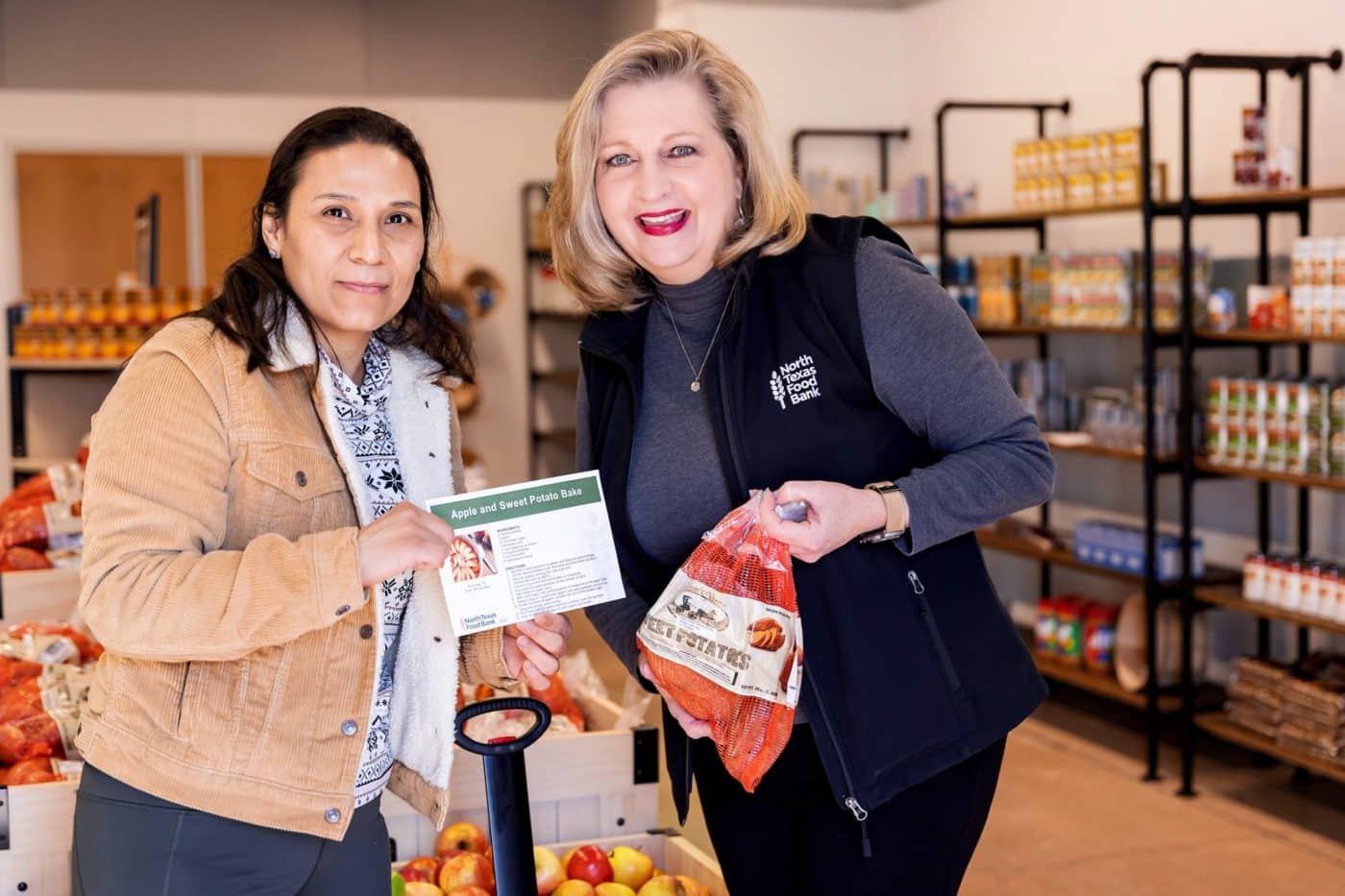 This includes families like Karla's. Before she started visiting a local food pantry, Karla felt shy about asking for assistance. But with two daughters to care for and only one income from her husband's job, she needed help finding nutritious food for her family, especially during the summer.
Thankfully, the first time Karla came to one of our partner food distributions, she felt her hesitations disappear. She was met by friendly volunteers and healthy food that she would not have been able to afford at the grocery store. Now, Karla stops by twice each month to pick up essentials like pasta, milk and fresh vegetables. She is especially thankful for the ability to choose her own food so she can prepare favorite recipes and meals her whole family will love.
"Coming here has a huge impact because I don't have to go to the store and spend a ton of money on just a few things," Karla says. "It helps us save a lot, which is a big help to our family."
You can join the Food Bank this summer in fighting hunger, including:
Double Your Impact by Donating to the NTFB Summer Million+ Meals Match. You can help provide access to 2.1 million meals for children, seniors and families facing hunger through our Million+ Meals Match. Give now and our friends at the David M. Crowley Foundation will double your gift – up to $350,000 – meaning $1 will provide 6 nutritious meals. You can donate here: ntfb.org/summer.
Start your own fundraiser. It is easy to launch your own online fundraiser straight from our website. Perhaps your kids will be hosting a lemonade stand or neighborhood business this summer and you want to incorporate service into your enterprise. We love receiving donations from your creative endeavors and with $1 providing access to 3 meals, a little goes a long way!
Explore Kids Camp. Speaking of kids, the Food Bank is excited to launch its inaugural Kids Camp! This one-day camp for children ages 8-11 will empower young people to understand and fight hunger in their neighborhood. The camp provides a behind-the-scenes look at The North Texas Food Bank and includes activities related to hunger, gardening and nutrition. Campers will even participate in a condensed volunteer activity. You can find more information and register here: ntfb.org/event/kids-camp.
Volunteer. Finally, for those 12 and older, if you want to be on the frontlines fighting hunger, we invite you to explore the various volunteer opportunities with the Food Bank. You can learn more about ways to get involved here: https://ntfb.org/volunteer/
---
You can read more about families like Karla's and the increased summer hunger needs in the latest edition of our quarterly newsletter, Around the Table.