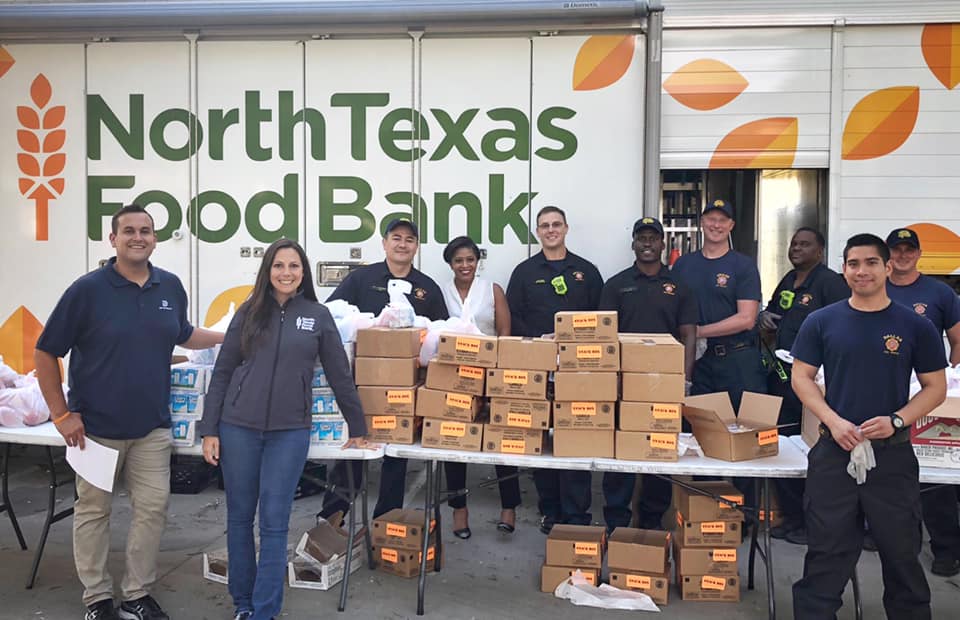 On Sunday, June 9, a severe storm violently swept through North Texas, causing widespread damage and leaving several hundred thousand neighbors in our community without power. Record high winds resulted in vast destruction to homes and businesses, loss of life and numerous injuries have been reported. Now just a few days later, the damage continues to be assessed, while many neighbors work to clean up our community and face the reality of a multi-day power outage: discarding spoiled food.
At the North Texas Food Bank, we extend our sincere condolences to our neighbors who have been impacted by Sunday's storm. During this time, and always, we are committed to extending food assistance to all our hungry neighbors. Many in our community have lost the entire contents of their refrigerators and freezers that have been off for several days. In areas that lack traditional grocery stores, we were proud to be able to offer our Mobile Pantry as a resource to impacted residents.
The Food Bank continues to work alongside our city officials to provide emergency food assistance to our neighbors affected by the power outage. Our vast network of Partner Agencies is prepared to provide additional relief assistance to our neighbors who are in critical need of fresh fruit, produce, meat and dairy products. To find a partner agency food pantry or other resources in your neighborhood, visit www.ntfb.org/agencies.
Following a natural disaster, the collective support from our community is more critical than ever. Thousands of our neighbors have lost all perishable food, and for many, this loss has led to the depletion of other food supplies that must also be replenished. Countless neighbors are now experiencing an unforeseen financial burden to a budget that is already stretched thin. To help the North Texas Food Bank feed our hungry neighbors, and empower our ability to provide a nimble response following any period of crisis, visit www.ntfb.org/get-involved. Together, we can support our neighbors in need.
---
Caroline Mandel, Writer
Caroline Mandel joined the North Texas Food Bank in fall 2018, and is passionate about sharing client stories – the face of hunger is changing and she is committed to raising awareness surrounding hidden hunger and hardship.