Feed the Need at the State Fair
Every can counts at the State Fair of Texas!
The iconic State Fair of Texas is currently underway and each week, fairgoers have the opportunity to not only enjoy the rides, games and food of the Fairgrounds, but also contribute to the fight against hunger in North Texas.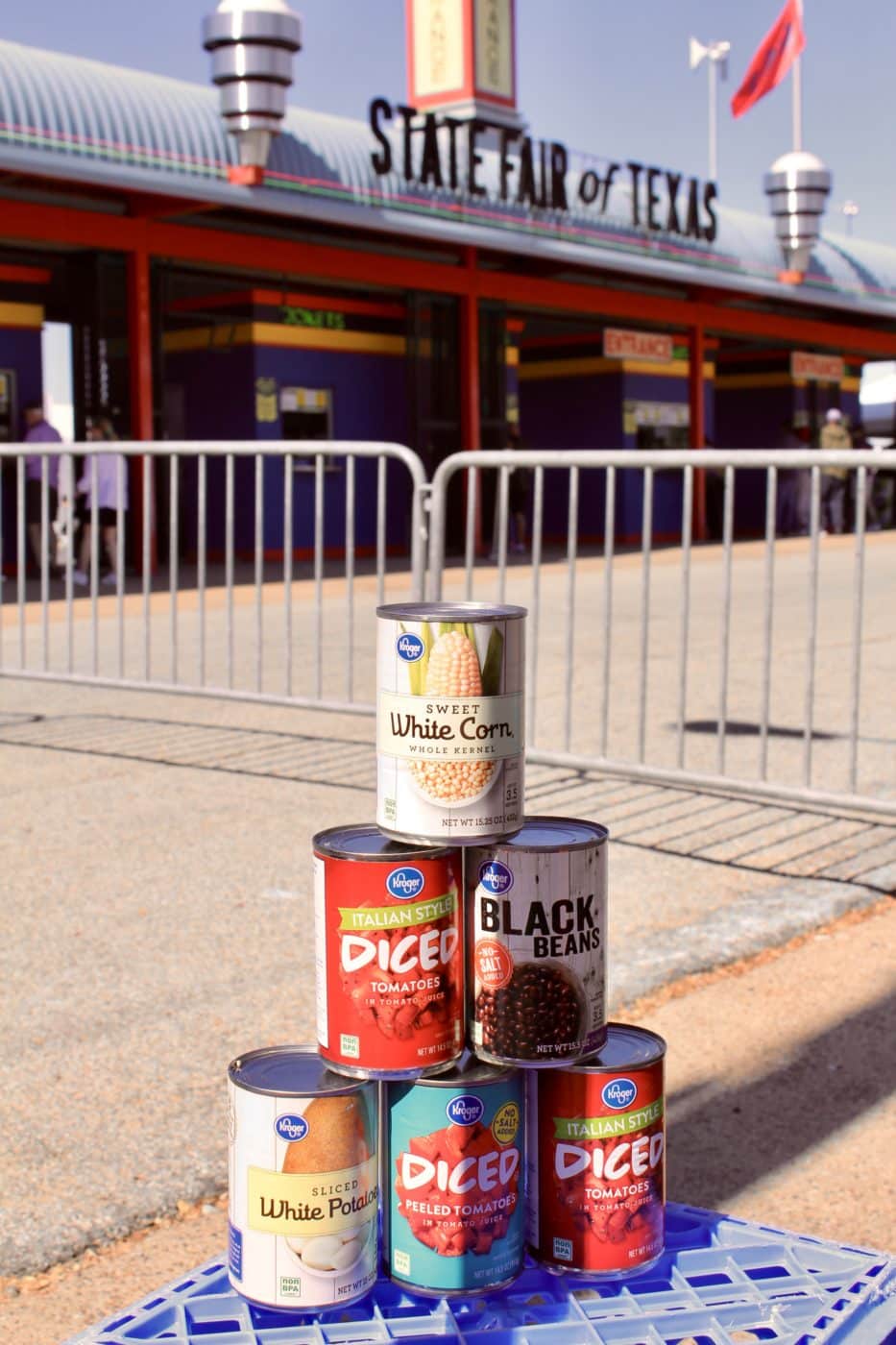 For more than 30 years, the North Texas Food Bank and the State Fair of Texas have partnered to host a canned food drive while the Fair takes place each fall. And this isn't just any food drive – it historically has been one of the Food Bank's largest canned foods drive every year.
At last year's Fair, we collected more than 200,000 pounds of food during special promotion days when State Fair guests received discounted admission in exchange for donating canned food items to help feed families in need.
You can "Feed the Need" every Wednesday with the Fair's best opportunity to save big and give back to the community. By bringing five canned food items for the North Texas Food Bank, attendees will receive admission for only $5!
Some other things not to miss at the State Fair this year:
The theme of this year's Fair is "Treats of Texas" and of course it is known for its (fried) food. Sample the fried charcuterie board, the winner in the "best taste – savory" category and try the deep-fried dish, Peanut Butter Paradise, named the champion in the "best taste – sweet" category.
Journey through 40 years of Dallas Mavericks basketball memorabilia at the "Mavs Vault" in the Hall of State and learn about the historical Black neighborhood Freedman's Town in Dallas at the African American Museum exhibit "Facing the Rising Sun: Freedman's Cemetery."
And of course, don't miss your chance to take a picture with Big Tex. He even received a wardrobe update this year so he's ready for his close-up with you!
Thank you to the State Fair and its guests for the longstanding commitment to hunger relief. We will see you at the Midway!