Sprouting Hope: Tips for Starting a Garden in 2021
For many, 2021 could not come soon enough. The new year brings hope and vigor (along with masks and social distancing), so what better way to grow hope in our lives than to garden? Plants are a visible sign of hope, renewal and change, so go out and grab some seeds because planting season is upon us!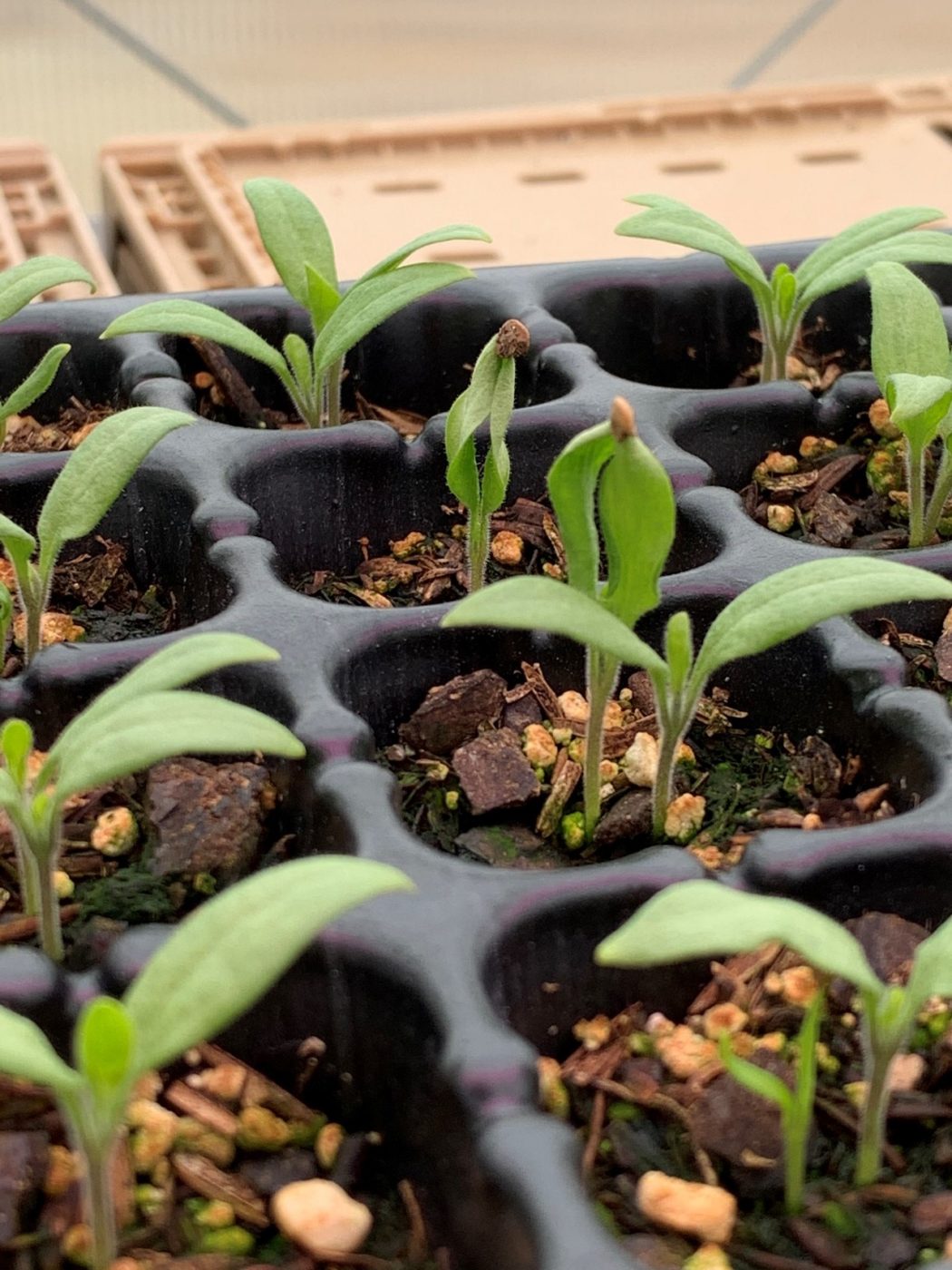 Whether or not you have made your New Year's resolutions, gardening may be something to add to the list. Gardening, especially growing produce, has many benefits. Shopping in your yard, instead of the store, can save money. Gardening can also bring to life a child's virtual learning, while creating healthier eating habits. Research shows that children are more likely to eat a vegetable when they have seen how it grows and taken part in the growing process. During a pandemic, gardening is a safe, outdoor activity that provides rest for eyes that have been Zooming all day long. Gardening is a single resolution that has numerous benefits.
Gardening can be overwhelming, so here are a few key points to remember when embarking on the adventure of gardening.
First, start out with a garden space you can realistically manage. It is better to expand your garden each year than to begin with a space that is too large. If you do not have much growing space (or time), containers are great places to grow produce. A container that is at least one foot in diameter and one foot deep is an optimal size to plant produce. Make sure it has drainage! Starting with a smaller growing area provides a better opportunity to learn what works and what does not for your space.
Site selection and water are other important factors when planning a garden. Make sure to put the bed or container in a location that is easily accessible and gets full sun for 6-8 hours a day.
This much sun will mean water, water, water! Edible plants need at least an inch of water per week. In hot months, even more will be required for a successful crop. Containers dry out faster than in-ground beds, so check them often. Be sure to plan your growing space near a water source, whether that be irrigation or a spigot with a hose.
Fertilizing garden soil is a garden "given" to help plants thrive. There are many organic and synthetic fertilizers and soil amendment options to choose from on the market. Beginning with compost and an all-around organic fertilizer is a good start. Getting an at-home soil test kit or sending a soil sample to Texas A&M AgriLife Extension Service will help identify the specific nutrients your garden needs. Healthy soil means healthy plants!
This year is the Year of Growth for the North Texas Food Bank, so grow with us! Make 2021 a year of growing in hope. Plant a garden or volunteer in a NTFB Partner Garden. Learn more about our own garden and view our videos for additional tips. You can also join me for our next online garden workshop on Saturday, January 30 at 11 a.m. Learn the basic of starting a vegetable garden for spring. Sign-up is now open.
Let's dig in the dirt and sprout some hope in 2021!
Emily Anderson is the Garden Coordinator for the North Texas Food Bank.