Starbucks FoodShare Helps NTFB Protect our Planet & Fight Hunger
In the U.S., 66 billion pounds of food go to waste each year, while at the same time nearly 34 million people are facing hunger. Locally in North Texas, nearly 700,000 of our neighbors are experiencing food insecurity, including 1 in 5 children.
The North Texas Food Bank is committed to working with our food industry partners to help rescue food and get it to families in need in our community through our Feeding Network of more than 400 food pantries and other community organizations.
As we celebrate Earth Day today, April 22, we know there are so many ways to restore our Earth, including rescuing food that would otherwise go to waste, through our partnerships. One of those partners is Starbucks who supports these efforts through its FoodShare food donation program.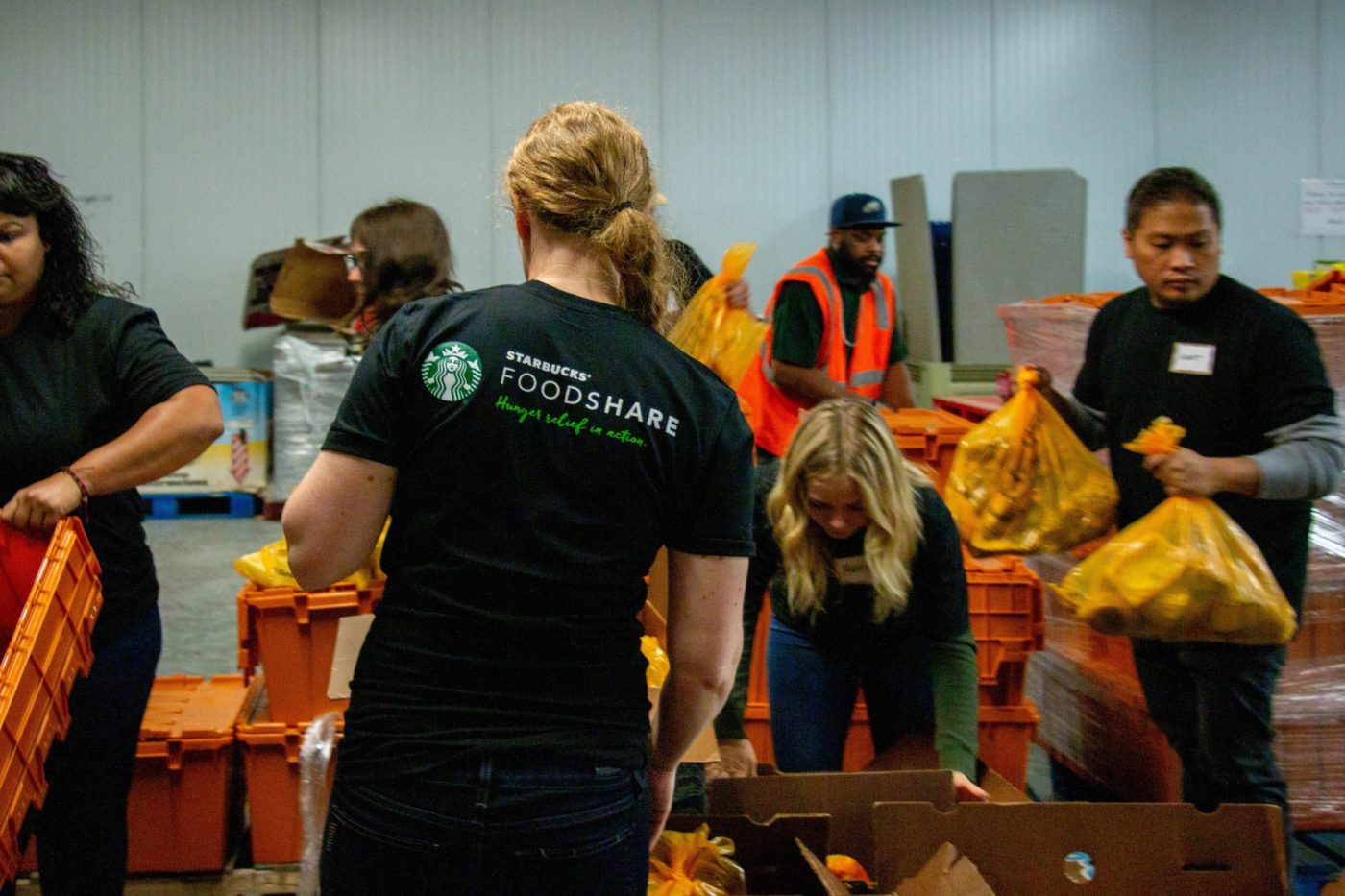 Through the FoodShare program, Starbucks is working with Feeding America, of which the NTFB is a partner food bank, to divert food from landfills, provide meals to communities in need and raise awareness of hunger. Through the Starbucks FoodShare food bank capacity grants, The North Texas Food Bank is grateful to have received funding in our last two fiscal years. The current grant money has allowed us to pass funds through to two of our feeding partners to allow for additional staffing and a commercial cooler to expand the capacity to receive more of the Starbucks FoodShare donations.
In the Food Bank's current fiscal year, we have rescued over 22 million nutritious pounds through our food rescue partnerships. On a day when we commit to protecting our environment, we know that food rescue is more important than ever.
Thank you to Starbucks and all our food rescue partners. With your support, we are helping the Earth, while working to close the hunger gap in North Texas.
Austin Rowe is the Senior Food Donations Specialist for the North Texas Food Bank.