Partner Agency Spotlight: The Storehouse of Collin County
The COVID-19 pandemic has altered the way the North Texas Food Bank and its more than 200 partner agencies connect with and distribute meals to their clients. To showcase the phenomenal work of our partner agencies in the face of so much change and adversity, we are launching a special blog series to highlight organizations across our network in North Texas and their commitment to easing the hunger needs of our neighbors ─ now and always.
---
Throughout the COVID-19 pandemic, the staff at The Storehouse of Collin County's Seven Loaves Food Pantry has been fervently responding to the urgent hunger needs of its community. As the initial panic has quelled and the agency has settled into its new walk-up distribution model, The Storehouse is re-focusing on what it values most – building relationships with its clients and attending to the full scope of their needs.
"The pandemic has made all of us look at how we can be flexible and nimble as we completely changed how we distributed food," said executive director Candace Winslow. "Now it is about emphasizing the relationship aspect of service, because we believe, if you are experiencing food insecurity, then you have other needs as well."
This holistic approach is already woven into the fabric of The Storehouse, opened in 2009, which in addition to the Seven Loaves Food Pantry also operates Joseph's Coat Clothing Closet and Project Hope, a relational program to help women in need. Along with food insecurity, clients are currently facing housing challenges, unemployment and childcare issues.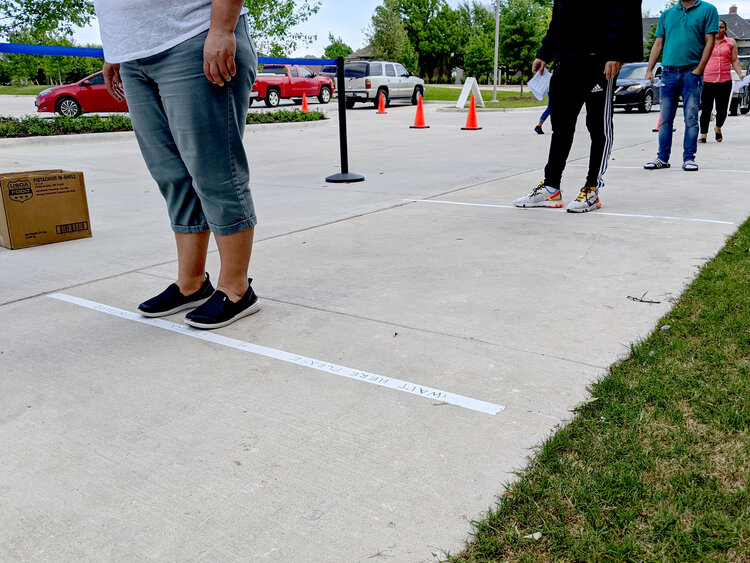 Winslow recalls one distribution where she noticed an inordinate amount of people in landscape uniforms. This, she says, is representative of the fact that the pandemic does not just impact the unemployed, but those who are working and still struggling to procure food.
"We are seeing fast food workers, restaurant employees and delivery drivers among the neighbors coming to our distributions," Winslow said. "The people who serve the public so well are in our lines collecting food for their families. This tells me that means there is more that needs to be addressed than food."
The Storehouse, based in Plano, is operating under a model of response, recovery and resiliency. Early in the pandemic, the agency was serving nearly triple its regular numbers with more than 40 percent of those being new families, according to its director of operations, Jeff Morton. This was considered the response phase and focused on meeting those immediate hunger needs. As the numbers began to ease slightly, the organization moved into its recovery phase.
"As a team, we are focused on being intentional during this time. We are paying close attention to safety guidelines in order to minimize the risk to our staff, volunteers, and neighbors, while also keeping a close eye on specific data that informs us how to move forward," Morton said. "It is not just what we are doing today to support our neighbors, but equally important what are we doing 60 days, 90 days, six months from now to support them."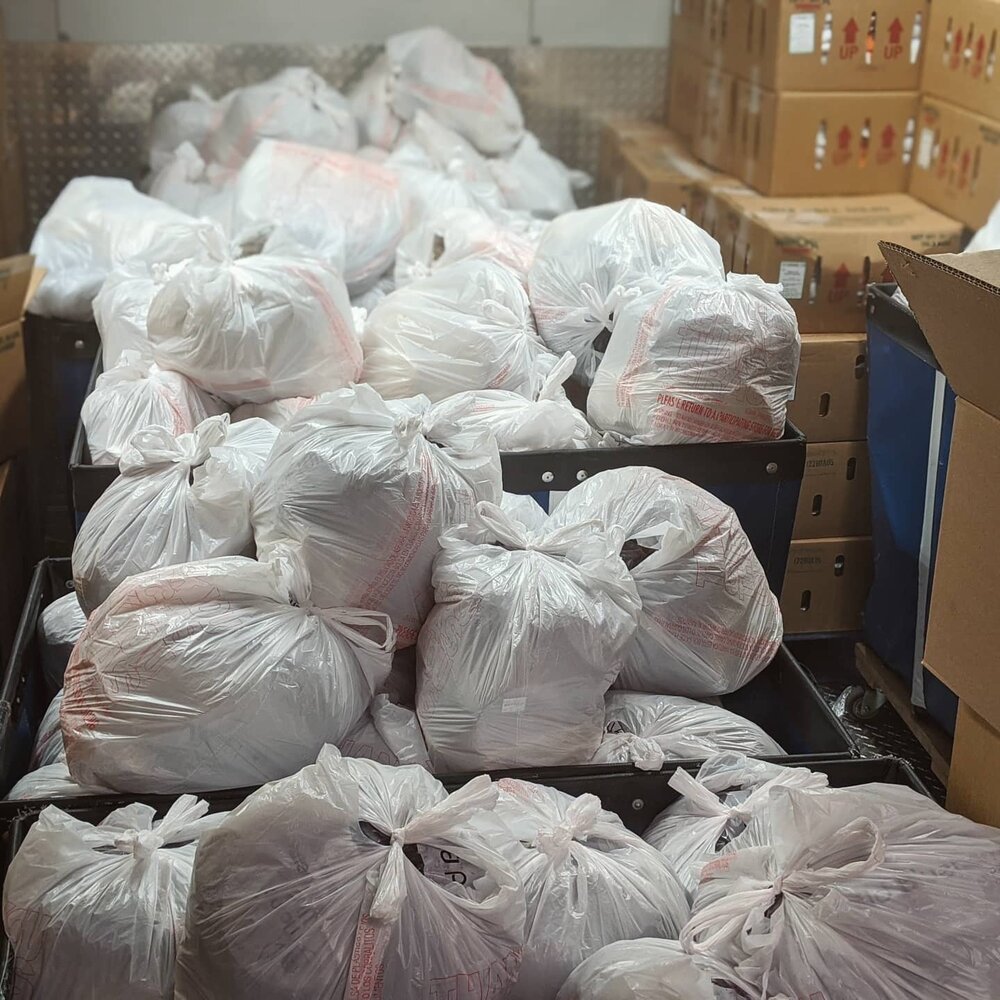 As Winslow says, it is "not just output, but outcomes." And even when they move into resiliency, it will not look like it did pre-pandemic. This is a time to adjust for safety, but also to figure out how to serve the Collin County population better and truly focus on tending to their needs in a holistic way. Part of this includes its partnership with the North Texas Food Bank, which helps the agency support its clients so fully.
"From the drivers all the way to [president and CEO] Trisha Cunningham coming to visit our new space, we haves so much appreciation for the North Texas Food Bank and feel we are truly on the same team," she said.
As they move closer to the resiliency phase, Winslow knows her team can handle the ongoing challenges after months of quickly developing new processes – sometimes minutes before they had to be implemented. She attributes this to the team's own resiliency and dedication.
"This came at us very fast and we didn't flinch," Winslow said. "In times like these you see people's real character, and our team's life song really is dedicated to loving their neighbors well."
---
Caryn Berardi is a Communications Specialist for the North Texas Food Bank. Check here to find a food pantry near you.