Speakers Bureau Shares the NTFB Story
As North Texas Food Bank's Digital Communications Specialist, getting the word out about what we do is a big part of my role. One way we do this is through our Speakers Bureau. The North Texas Food Bank's Speakers Bureau is a great resource if you are looking to learn more about how NTFB serves our community. The Speakers Bureau is made up of staff members from various departments, our Kernel volunteers, and our partners at Toastmasters who are passionate about sharing the North Texas Food Bank story. From Girl Scout troops, to school programs, to small and large companies based in the Dallas-Fort Worth area, we have spoken to hundreds of people about how the Food Bank works to bridge the hunger gap in North Texas by providing our hungry neighbors with nutritious food.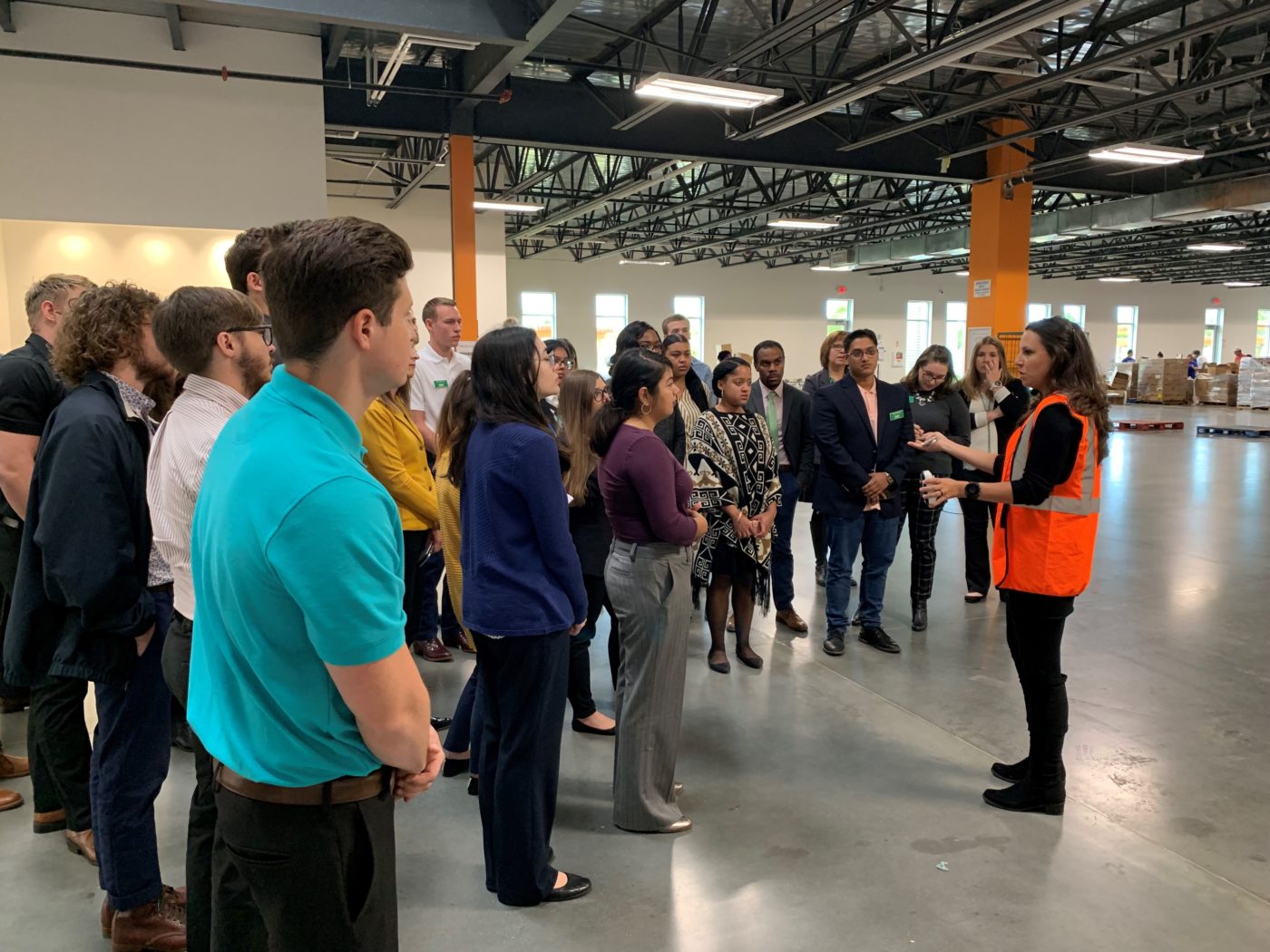 I have found, as a member of our Speakers Bureau myself, that speaking to any group is beneficial to both of us. The group learns about the need in their community and how to help, and I am reminded that I contribute to an organization that is making a significant difference. As the issue of hunger comes to the forefront during the pandemic, we know many people are wondering what they can do to help.
Even during the pandemic, while many of our presentations are conducted virtually, we are able to connect with the community and educate organizations and individuals about how they can be part of the solution to help the almost 900,000 people in North Texas who are food insecure. As one of our participants from a presentation to an MBA program told us, "Last year, our visit to NTFB was my favorite, and even though we are limited to virtual visits this year, I would like the students to experience NTFB again."
The message resonates for a younger audience as well, as a teacher at a middle school shared with us, "I had several comments from parents about how powerful your talk was. I could tell that our students were engaged and taking it all in. Many thanks for widening our students' horizons."
If you are interested in having someone from NTFB's Speakers Bureau talk with your group, visit https://ntfb.org/speaker/ to submit your request. We can tailor our presentation to the needs of your group, and we look forward to speaking with you about how NTFB is working towards a healthy, hunger free North Texas.
Andrea Urbina is the Digital Communications Specialist for the North Texas Food Bank.