Walmart and Sam's Club Kick Off Annual Fight Hunger. Spark Change. Campaign with Days of Service
Rising food prices, continued supply chain disruptions and the end of pandemic-related federal emergency support programs are affecting the charitable food system as well as millions of people in America. In the 13 counties serviced by the North Texas Food Bank, nearly 700,000 people – including 1 in 5 children – are facing food insecurity.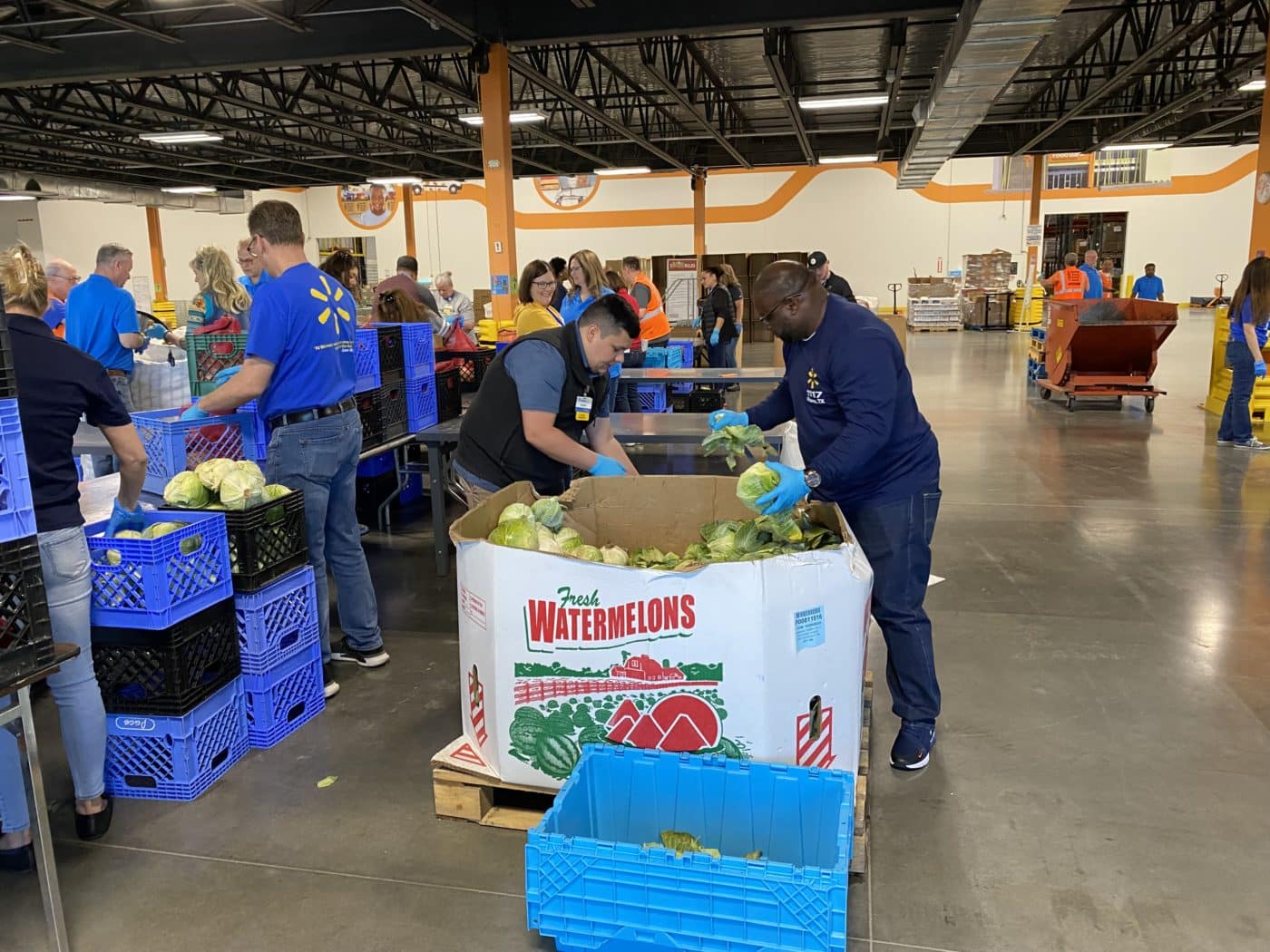 For the 10th straight year, all U.S. Walmart stores and Sam's Clubs are launching the Fight Hunger. Spark Change. campaign, helping to end food insecurity and provide nourishment to families and individuals across the country. Employees from Walmart and Sam's Club are volunteering at the North Texas Food Bank – and others around North Texas and the country – this month to kick off the campaign.
In partnership with Walmart customers, Sam's Club members, suppliers and associates, the campaign aims to help people who experience hunger in North Texas gain access to the food and resources they need to thrive.
As one of Feeding America's largest annual cause marketing campaigns, Fight Hunger. Spark Change. has generated more than $165 million and helped secure nearly 1.7 billion meals for the Feeding America network of food banks since its inception in 2014, including here North Texas.
The campaign will run in store, in club and online from April 10-May 8. There are three easy ways to support neighbors in need:
For every participating product purchased in store, in club or online at Walmart.com or SamsClub.com, the supplier will donate the $0.10 on behalf of a Feeding America member food bank at Walmart and $0.50 at Sam's Club, up to applicable limits. See specially marked packages for full details.
Donate at check-out in stores or clubs or round up at Walmart.com.
Donate at Feeding America's Fight Hunger. Spark Change. campaign donation site at either www.FeedingAmerica.org/Walmart or www.FeedingAmerica.org/SamsClub.
Walmart has been a valued partner of NTFB since 2001. The company's retail program donated more than 6M nutritious pounds of food in Fiscal Year 2023 so far. Lifetime, Walmart has helped provide access to over 70M meals to our hungry neighbors in need!
"Food insecurity is a complicated issue, feeding our neighbors facing hunger is not," said Trisha Cunningham, President and CEO of the North Texas Food Bank. "Through partnerships with companies like Walmart and Sam's Club, we are helping ensure that our neighbors don't have to choose between having access to nutritious food or paying for other living expenses."
The campaign is special to the store associates as well. Nearly 50 Walmart employees volunteered on the NTFB production floor last week.
"For us, it is about supporting our community and making sure it's not just us going to work, but really relating to the customers we serve every day, supporting their communities and remembering what they go through," said Tina Budnaitis, Market Manager for Walmart in the Plano area.
Thank you to Walmart and Sam's Club and thanks to our supporters for showing up for our neighbors in need and making a difference in our community through nourishment and hope.