Permanent SNAP Increase Takes Effect
In August, the Federal Government announced a permanent 25% increase in Supplemental Nutrition Assistance Program (SNAP) benefits, the largest-ever increase in benefit levels for people participating in the program.
The increase takes effect October 1, a day after the expiration of the temporary 15% increase put in place during the pandemic through the American Rescue Plan. The North Texas Food Bank applauds this change as we recognize SNAP (formerly known as food stamps) as the first line of defense for fighting hunger in North Texas. Below is more information about this important change and others that impact SNAP benefits.
How did this come about?
This is based on USDA's announcement that it updated the Thrifty Food Plan, which is used to set SNAP benefit levels. Prior to that, recognizing that the Thrifty Food Plan was outdated (it had not been reviewed in 15 years), Congress directed USDA in the bipartisan 2018 Farm Bill – and with support from an Executive Order by President Biden shortly after he took office – to conduct a data-driven review of the Thrifty Food Plan to better reflect the cost of a diet that reflects today's nutrition standards and consumption patterns. USDA's announcement fulfills that directive.
What is the increase?
Texas SNAP participants will see an increase in their monthly benefits, with an average monthly increase of $36 per person, equivalent to $1.20/day or 40 cents per meal. According to the USDA announcement, the new plan was calculated using updated purchasing data – collected from stores versus self-reported by households – to reflect the current price of foods in today's marketplace.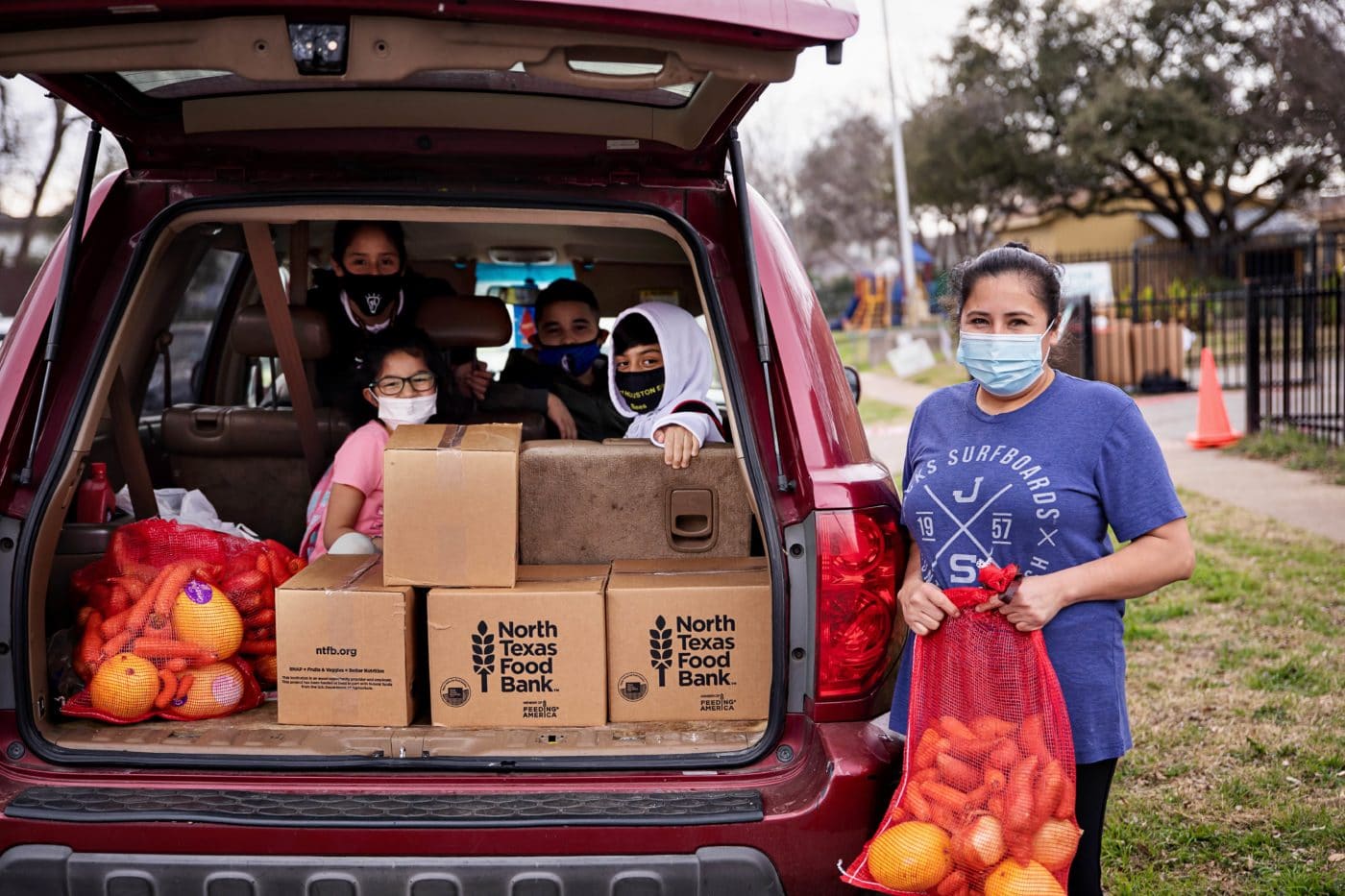 Why is this important?
Previously, SNAP benefits were still based on food preparation costs and nutrition standards developed in 1975. Modernizing the program to better reflect the 21st century nutritional and food preparation needs will ensure that those on the program – 2/3 of whom are children, seniors, and people living with disabilities – can better afford the healthy foods they need to thrive and stimulate the local economy.
Research has shown that most families participating in SNAP exhaust their benefits in the first half of the month. Insufficient benefits have been shown to result in food insecurity and associated health problems, including a documented increase in hospital admissions for diet-related diseases like diabetes in the second half of the month.
What does this mean on a local level?
In July 2021, Dallas County had about 138,000 households participating in SNAP, which is approximately 300,000 people, of which 64 percent are children or seniors. A $36.24/person/month increase in benefits translates to an extra $10.6 million dollars that will flow into those homes and into our local grocery markets – each month.
In total, the state of Texas is predicted to receive $1.5 billion in additional food aid in the coming year.
What are some other changes to the SNAP program?
Governor Abbott has also announced an extension of the emergency allotments, which grants households $95 or more in additional SNAP funds each month to reach the maximum benefit amount.
There have also been changes to the income levels (based on family size) that determine eligibility in the program. Learn more here.
Where can I go for help with SNAP benefits?
If you are receiving or eligible to receive SNAP benefits, the most important thing to note is that while your benefit amounts will change – they will not decrease. The North Texas Food Bank is here to help you navigate these changes. For SNAP and benefits assistance, call: 214-269-0906. You can also email snap@ntfb.org. Learn more about NTFB SNAP services here.
How can I learn more?
You can read the full announcement from USDA here and additional information on these changes here.
---
We are thankful to the USDA for the increase in the Thrifty Food Plan and to Governor Abbott for the extension of the emergency allotments as we continue to meet the increased need from our community. We are confident that these changes to SNAP will result in healthier diets and reduced hunger in Texas. The North Texas Food Bank will continue to stay informed on changes to SNAP and other government programs and benefits that support the fight against hunger. You can learn more about our advocacy efforts here.