Families and Food Bank Brace for Expiration of SNAP Emergency Allotments
The Supplemental Nutrition Assistance Program (SNAP), also known as food stamps, provides financial assistance to help low-income individuals and families purchase food. It is considered the nation's first line of defense for fighting hunger. During the COVID-19 pandemic, emergency allotments were put in place to increase the benefits for SNAP recipients. However, beginning March 1, 2023, these emergency allotments are set to expire. All SNAP households will have a minimum reduction of $95 per month – with many households experiencing a higher loss. Based on data from the Texas Health and Human Services Commission, we are expecting anywhere between a $21M-$30M loss in SNAP benefits per month in our 13-county service area.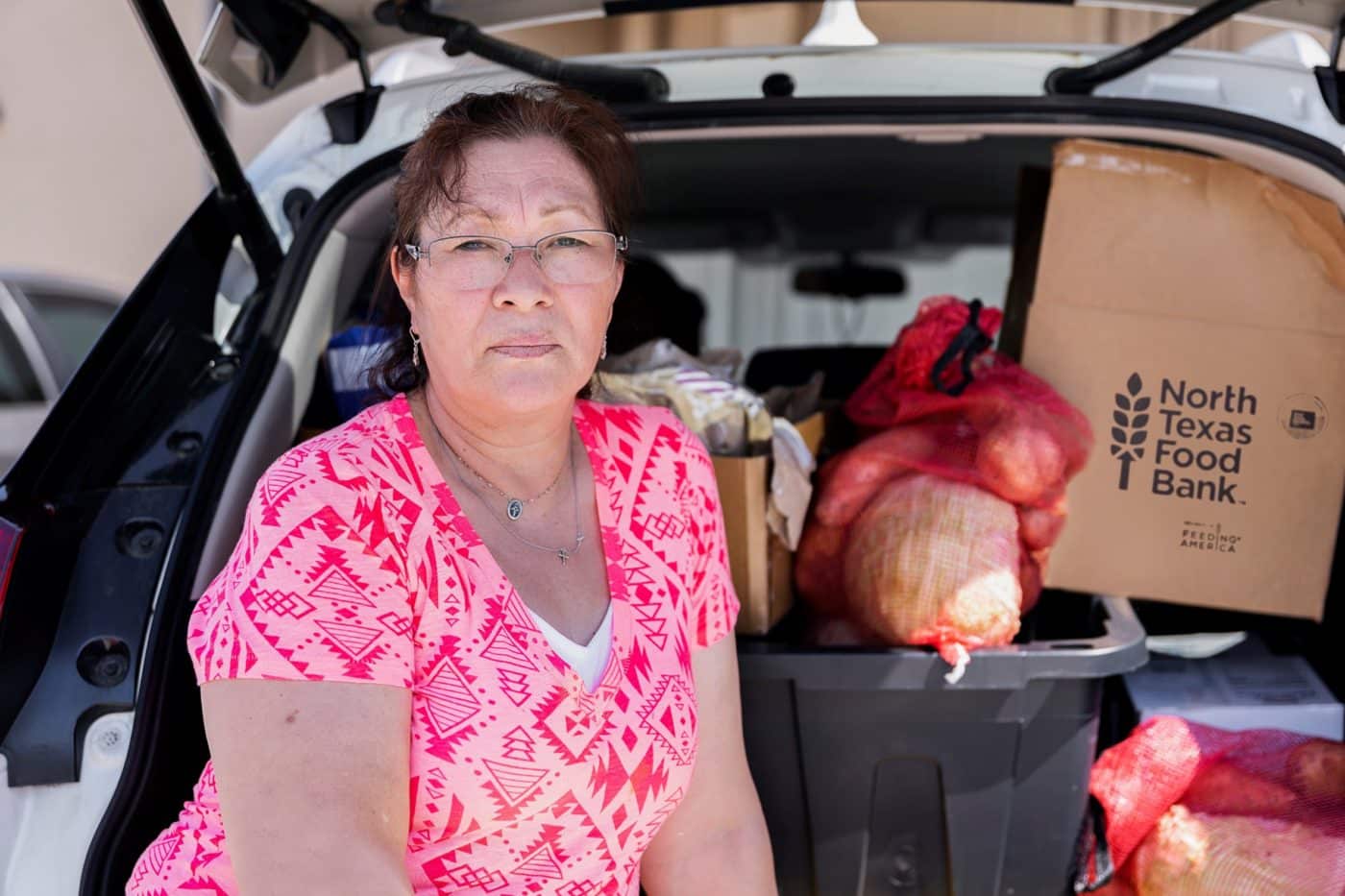 This means that SNAP benefits will decrease for the 3.6 million Texans who participate in SNAP, making it harder for them to afford enough food to meet their needs and forcing them to make difficult choices between buying food and paying for other necessities, such as healthcare and rent. This is particularly concerning because the North Texas Food Bank's service area has the 5th highest number of food insecure individuals and 4th highest number of food insecure children out of the Feeding America service areas.​ The expiration of this program, coupled with the decades-high inflation we are experiencing, will leave many families struggling to make ends meet.
The end of emergency allotments for SNAP will also have a ripple effect on the economy. Local grocery stores, farmers markets and other food retailers rely on SNAP benefits to drive sales. As these benefits decrease, it is likely that these businesses will see a decline in revenue, which could lead to job losses.
Although the North Texas Food Bank cannot make up for a loss of this magnitude, the Food Bank is doing everything we can to prepare families for the decrease in benefits, including:
Communicating with our more than 400 Feeding Partners across our 13-county service area to support their efforts in managing the loss of the EAs with the neighbors they serve;
Connecting neighbors with our trained staff who can assist families and individuals in applying for benefits and reporting any changes to help them maximize their benefits;
Referring neighbors to a Referral Partner Program, which can share resources available to individuals in need; and
Advocating for anti-hunger policies and programs that address the underlying barriers to food security.
The end of emergency allotments for SNAP in Texas will have a significant impact on low-income families and individuals who rely on the program for food assistance. It is important for lawmakers and community organizations to work together to find ways to support these families and mitigate the negative effects of the loss of SNAP benefits.
We encourage all SNAP recipients to review their deductions and ensure they are taking advantage of them. Household purchases such as over-the-counter medicines, personal hygiene supplies, shelter costs and child support payments, if eligible, may maximize household benefits. Additional information for SNAP recipients can be found here.
To learn more about the end of the SNAP Emergency Allotments, please view this recent segment on NBC-5.
Dr. Valerie Hawthorne is the Government Relations Director for the North Texas Food Bank.