SNAP Application Backlog Impacts Neighbors at Critical Time
At the North Texas Food Bank, our Social Services Assistance team speaks to our neighbors every day, and that is how we met Susan.* Susan and her husband renewed their Supplemental Nutrition Assistance Program (SNAP) benefits in early April and never received a response for the renewal. Their food benefits were terminated and one of our Site Navigators assisted them with a new application for SNAP benefits on June 14. Since that time, Susan and her family still have not received a response on their new application.
While they wait, Susan's family is having to rely on her husband's income and a local pantry to supplement the food in the household. Understandably, Susan is frustrated since she has done everything on her end to renew her benefits and prevent a lapse, but it has been 3 months now since her benefits were terminated.
In a recent article in The Dallas Morning News, the reporter highlighted that the Texas Department of Health and Human Services is experiencing a backlog of 300,000 applications for SNAP.
Though applications are only paper, we see each application as a household made up of Texas seniors, children and families anxiously waiting for relief to help put food on their table. Families are facing the highest levels of inflation in 40 years, trying their best to weather the increased prices at the checkout line, the gas pump and housing markets.
SNAP serves as the first line of defense against hunger for over 4.8 million people in the NTFB service area – of which 3.1 million are children or seniors. Any inefficiencies in the SNAP program puts more pressure on the feeding network of food banks and food pantries to increase their support to neighbors trying to feed themselves and their families. It's vital that our neighbors impacted by inflation can enroll in this life-saving program.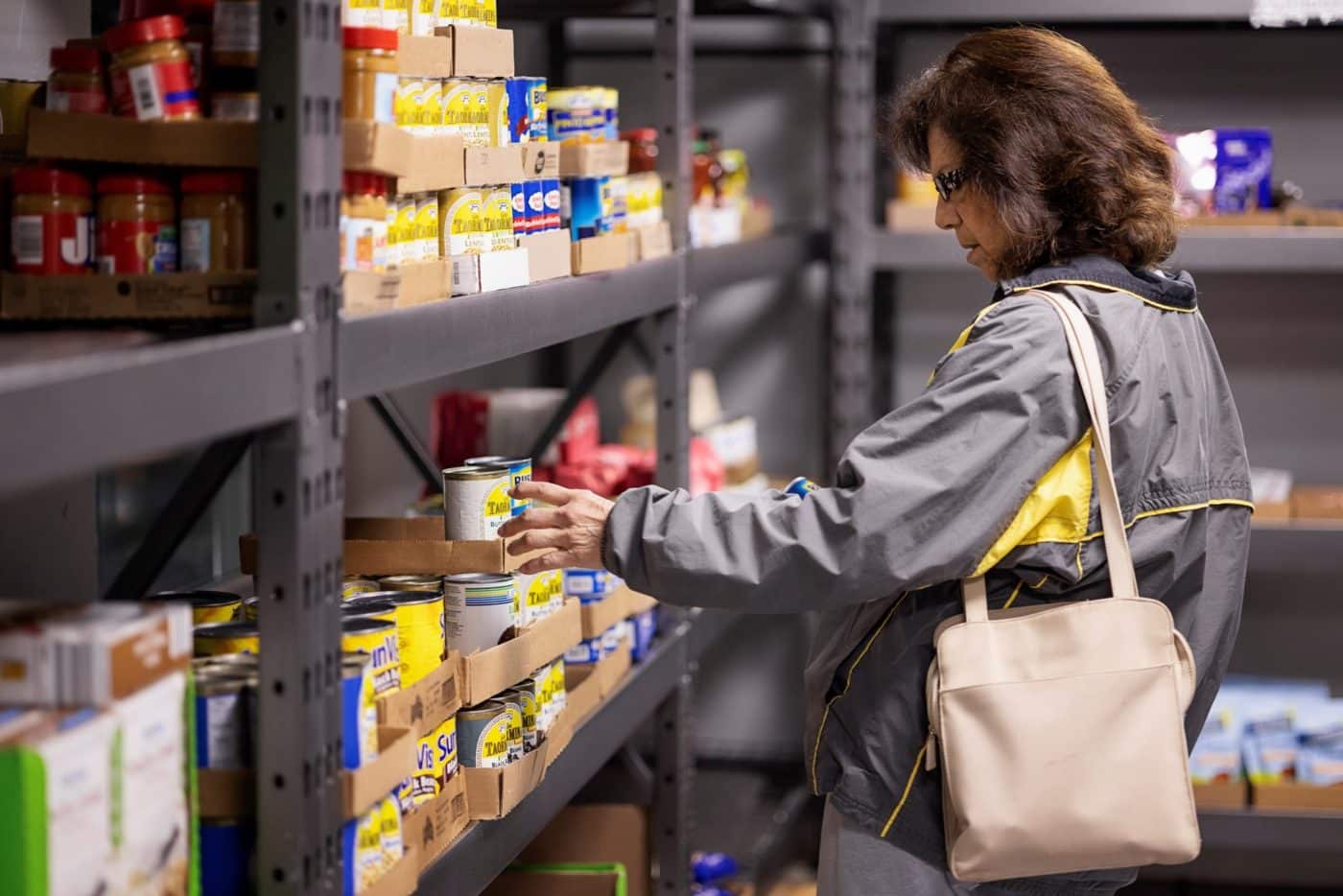 Unfortunately, stories like Susan's are not uncommon right now. Staffing issues at the Texas Department of Health and Human Services are now keeping Texans facing hunger from accessing the benefits they need to keep their families healthy and nourished. No Texan should have to go hungry because of an administrative backlog. To help combat this problem, the Department has announced that currently enrolled participants will be receiving a 6-month extension, eliminating the requirement to re-certify their applications. We applaud this move and expect that waiving the recertification process will help relieve the administrative backlog, allowing qualified applicants to enter the program and receive food benefits.
In the meantime, please look for ways to support your local feeding organizations and community members to help families navigate these challenging times. We know this 6-month extension is not a long-term solution, and we need our State to increase its support of the Department.
The North Texas Food Bank continues to meet this elevated need through our direct programs and our network of more than 400 food pantries and community organizations across our region. Our Social Services Assistance team is available to help community members navigate the SNAP application process. For SNAP and benefits assistance, call 214-269-0906 or email snap@ntfb.org. Learn more about NTFB SNAP services here. Seniors may also qualify for food assistance through the Commodity Supplemental Food Program. Learn more about it here.
*Name has been changed for privacy purposes.
---
Dr. Valerie Hawthorne is the Director of Government Relations for the North Texas Food Bank.