Raising Awareness for Senior Hunger
As our senior population continues to grow, so does the number of older Americans who struggle with food insecurity. Texas has one of the highest rates of food-insecure seniors in the country, and in the Dallas/Fort Worth Metroplex alone, 9 percent of seniors experienced food insecurity in 2018.
COVID-19 brought additional risks for our vulnerable neighbors that impacted their participation in our Senior Programs, such as increased health concerns and transportation, but the North Texas Food Bank remains committed to ensuring our senior neighbors receive the food and nourishment they need through the Commodity Supplemental Food Program (CSFP), where we partner directly with the Texas Department of Agriculture (TDA) and USDA to distribute monthly a pre-packaged box of non-perishables. 
May is Older Americans Month and we want to show support for those who have done so much for North Texas and spread awareness about the services available to those seniors who are experiencing hunger. In our last fiscal year, NTFB provided seniors with access to approximately 19 million nutritious meals. As we continue to see the ways the pandemic has impacted North Texas, the program has also grown in the following ways:
CSFP direct distributions are now providing additional 15-20 pounds of produce in addition to the pre-packaged box.
For those who attempt to apply and do not qualify, NTFB provides them with a small, donated box (when available).
The program has expanded to Corsicana, Sherman, Quinlan and we are continually working on expanding the program more in these rural areas.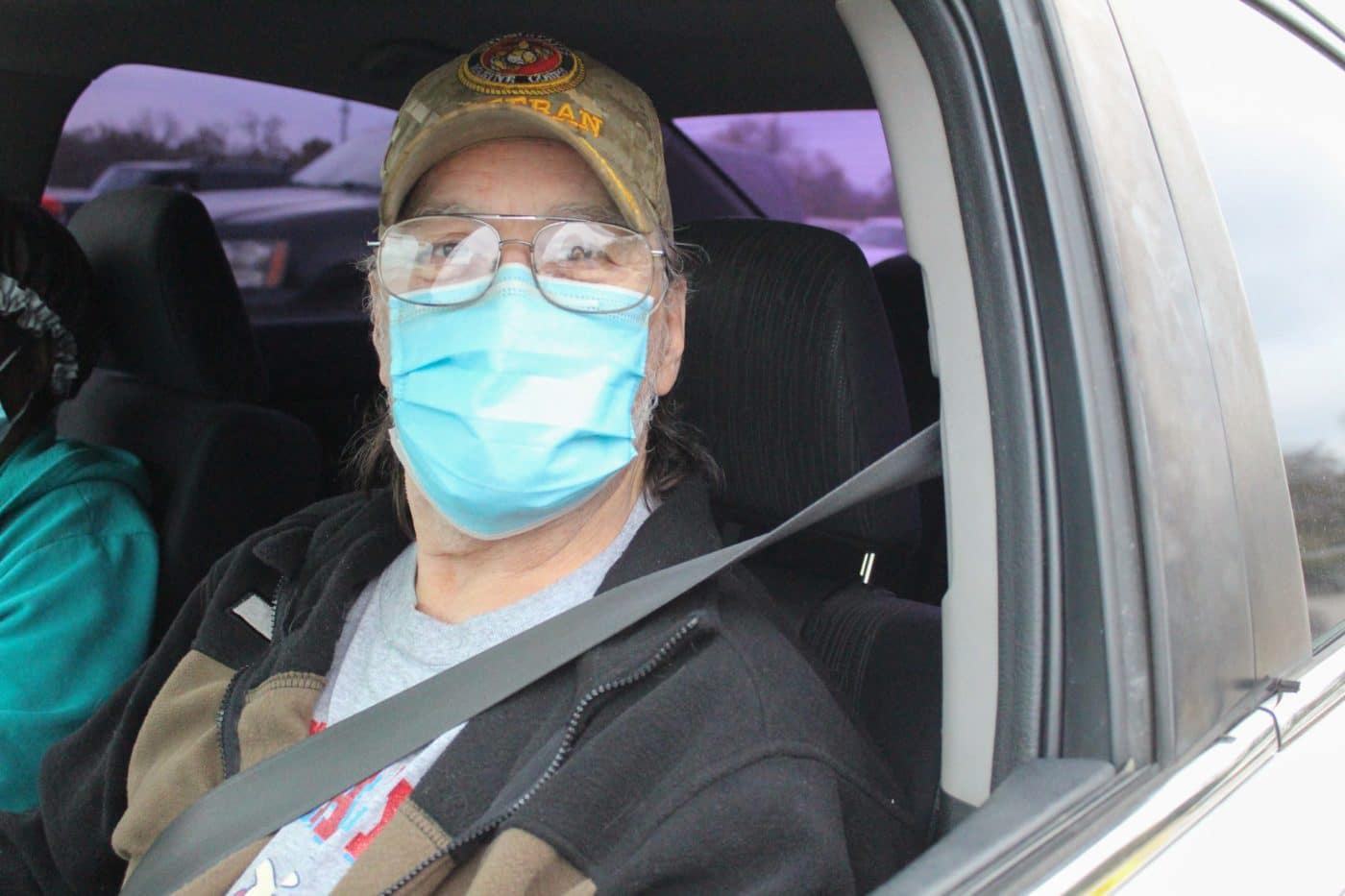 Seniors are also continuing to be served through SNAP assistance, the NTFB Partner Agency network and our mobile pantry distributions. These services are helping seniors such as Lee Roy, who has seen his rent increase, making it difficult for him to afford groceries. Additionally, having been disabled for several years, he was forced to retire from the physical demanding work he did as a plumber and a pipe fitter. Lee Roy visited a North Texas Food Bank mobile distribution to secure food, and despite his challenges, is sharing what he receives with his neighbors.
"I help my neighbors every now and then and they provide me with food occasionally," he said. "Otherwise, I would not have anything to eat."
We are thankful for the contributions of seniors in our community and honored to be able to help those like Lee Roy who find themselves in difficult times and needing extra assistance. If you are a senior in the community who could utilize the Commodity Supplemental Food Program, please learn more about the requirements and how to apply here.
Caryn Berardi is the Communications Specialist for the North Texas Food Bank.