Helping NTFB and Collin County Meet the Need
From the COVID-19 pandemic to the winter storm power outages, the North Texas Food Bank and their many dedicated volunteers continuously demonstrate the strength of our community by coming together to help our neighbors in times of need. Their hard work remains crucial during this time as more and more people across our state are facing food insecurity because of the coronavirus pandemic – including thousands of school-aged kids.
In fact, according to 2021 Feeding America projections, as many as one in five North Texas children are experiencing food insecurity this year. Further, right here in Collin County the need continues as thirteen percent of residents – including almost seventeen percent of children – don't know when or where they will get their next meal.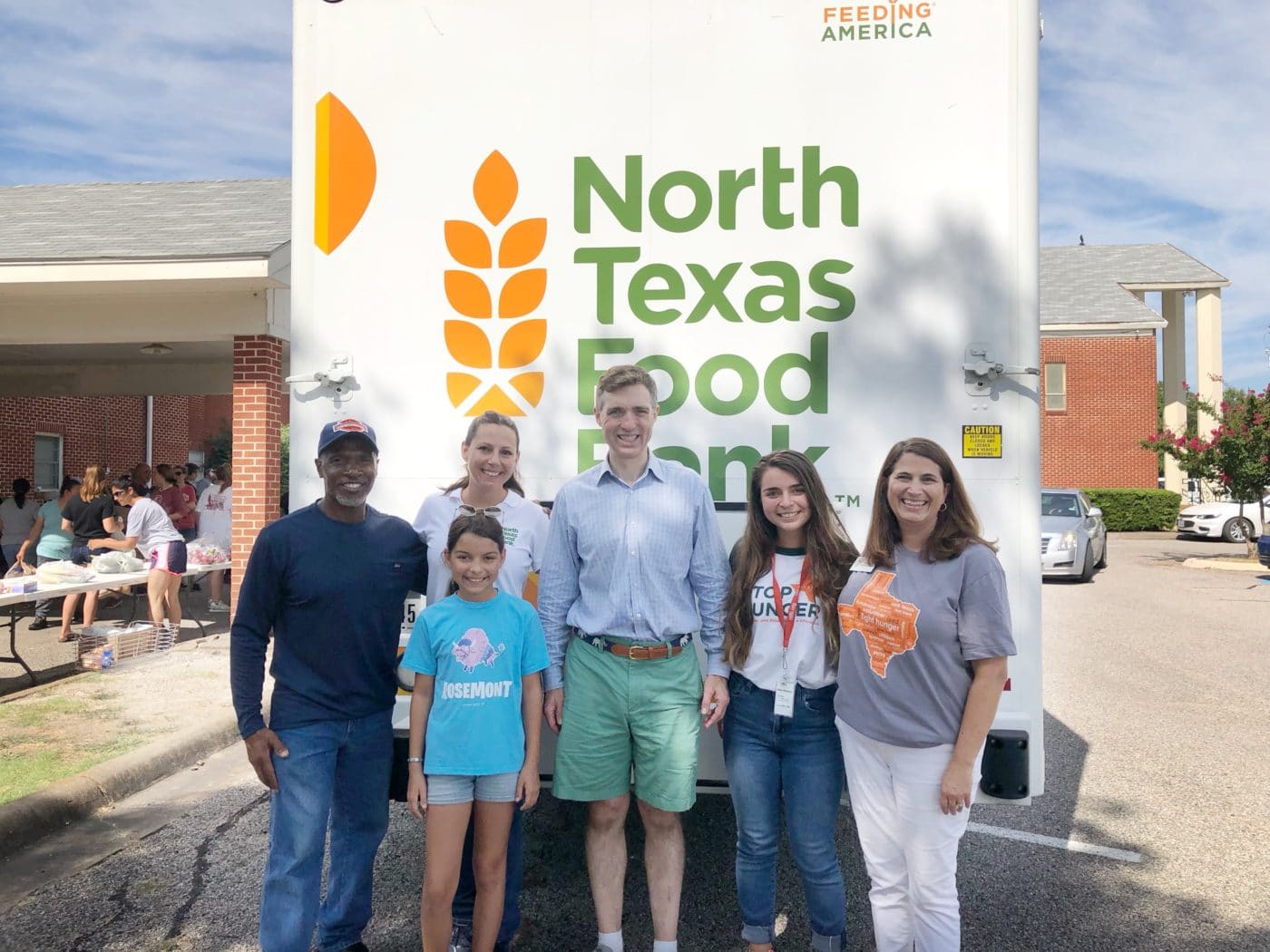 As the number of food insecure school-aged kids increases, we are blessed to have North Texas Food Bank Child Programs like Food 4 Kids and the School Pantry Program as they feed thousands of hungry children year-round. Last year, the Food Bank provided kids with access to 45.7 million meals through its direct feeding programs and its robust Feeding Network of more than 200 Partner Agencies. In the Third Congressional District, the North Texas Food Bank distributed approximately 15.8 million meals overall in its last fiscal year – an eighty-three percent increase from two years ago.
Like the North Texas Food Bank, I believe when students enter a classroom, they should be able to thrive and learn without worrying about their next meal. To help fight child hunger, I reintroduced the Feeding Hungry Students Act alongside my fellow Texan Rep. Joaquin Castro. Our legislation would allow schools to use donated food to set up on-campus food pantries to help ensure our future generations of Americans are not missing opportunities to reach their goals because of food insecurity.
Tackling hunger requires teamwork and I look forward to continuing to work closely with North Texas Food Bank to keep Collin County fed, fueled, and thriving.
Congressman Van Taylor is the U.S. Representative for Texas's Third Congressional District.