Reflections on an Extraordinary Year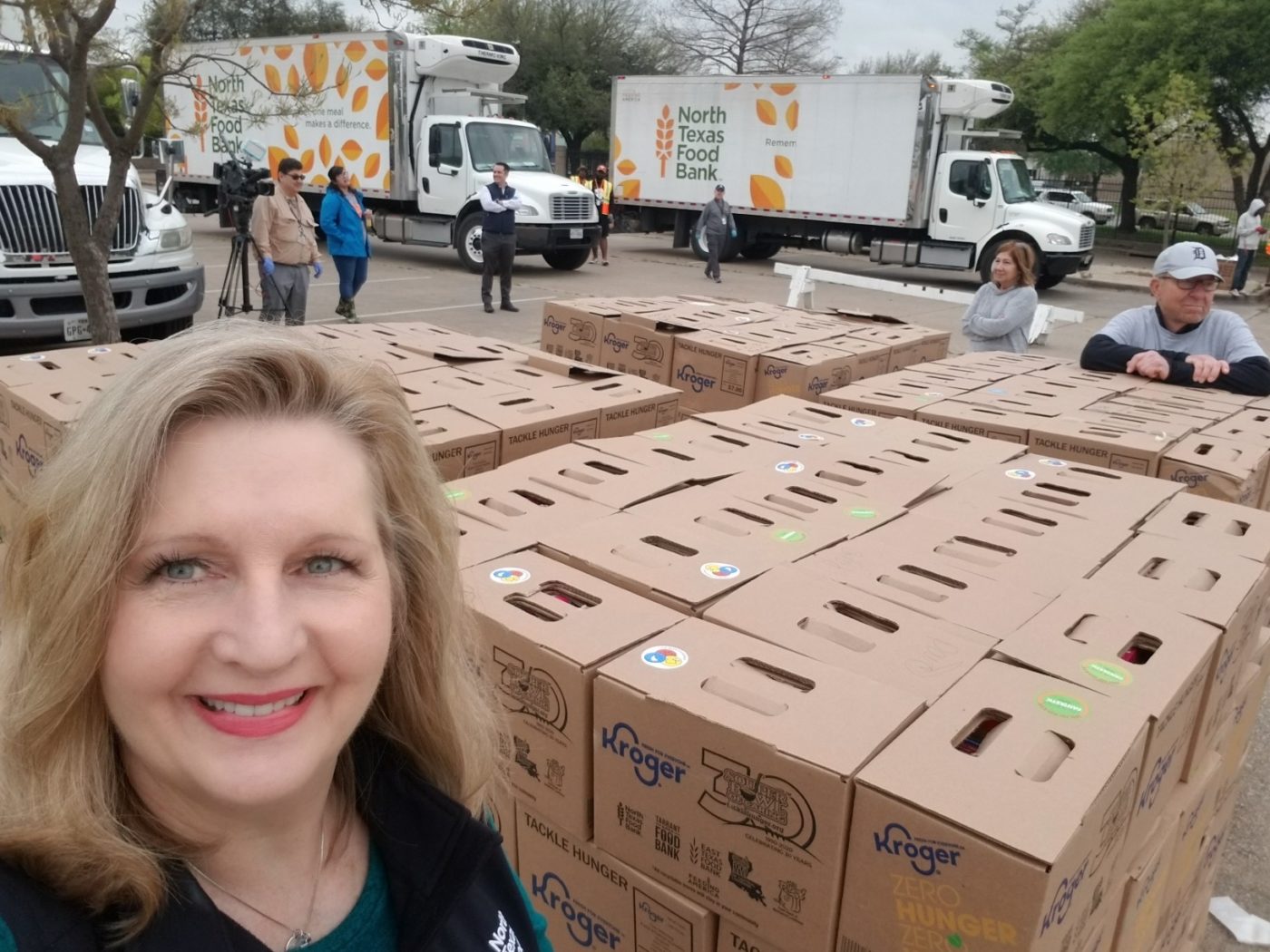 When I sat down to write this blog, my first thought was, "Wow, how do you write just one post with reflections about a year that was unlike any other?" I was not sure I could succinctly put into words the gratitude I feel toward the North Texas Food Bank team, our partners, and a community that has provided so much for so many in these uncertain times. The truth is that for some feelings, there are no perfect words. Nevertheless, it was important to me reflect upon and recognize the extraordinary year we had together.
Our staff
The NTFB staff works tirelessly every day to provide access to nutritious food for those in North Texas experiencing hunger. In 2020, this steadfast dedication was palpable as the team quickly flipped our business model at the onset of the pandemic to provide nutritious kitted boxes of food that could be delivered in a low- to no-touch method.
This required team members to be flexible, re-assess priorities and serve wherever hands were needed most. I witnessed our staff put their own work aside and spend their days on the warehouse floor sorting and packing food boxes to ensure there was no disruption in our production.
With our mission firmly in mind, our amazing team increased our distribution output to almost double of this time last year to meet the rising demand and reach a historic milestone. We know recovery for some could take years and the need will continue well into 2021 (and beyond). From what I saw in 2020, I have no doubt our team is ready.
A caring community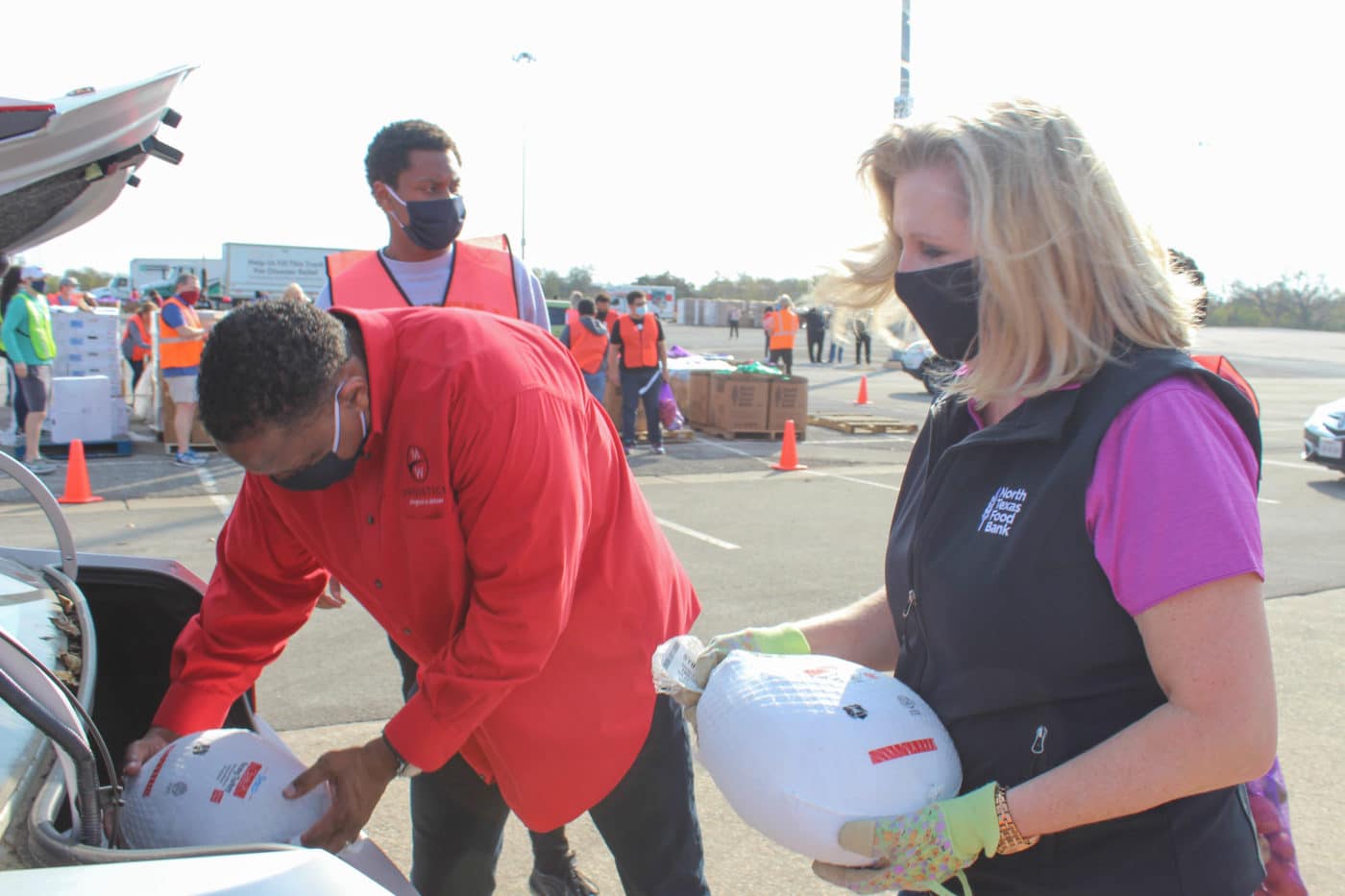 The NTFB team simply cannot carry out our mission without the generosity and support from individuals, corporations, organizations and foundations. The North Texas community has always been generous and compassionate in its support of the Food Bank, but in 2020, the financial and food donations were inspiring and allowed us to secure the infrastructure and supplies necessary for our operation. Our board and affiliate councils – including the LIFE Council, Advisory Council, HungerMitao, Young Professionals and the Young Advocates Council – continued to serve as ambassadors for us in 2020, advocating for hunger-relief among their cohorts and lending their voices and resources to advance our mission.
Our traditional volunteer operations were suspended for most of the year, but our faithful volunteers still found a way to continue to serve when we needed it most, whether it be as advocates, social media ambassadors or helping at our more than 300 mobile pantry distributions that have taken place since the pandemic began. This includes the Get Shift Done supporters who stepped in on the production floor and have been a valuable addition to the Food Bank family.
A critical network: Our Partner Agencies and government support
I can't look back at this year without feeling profound gratitude for two critical components in our success – the more than 200 food pantries and other feeding programs that comprise our Partner Agency network and the elected officials and government agencies who expanded our access to food, funds and other resources.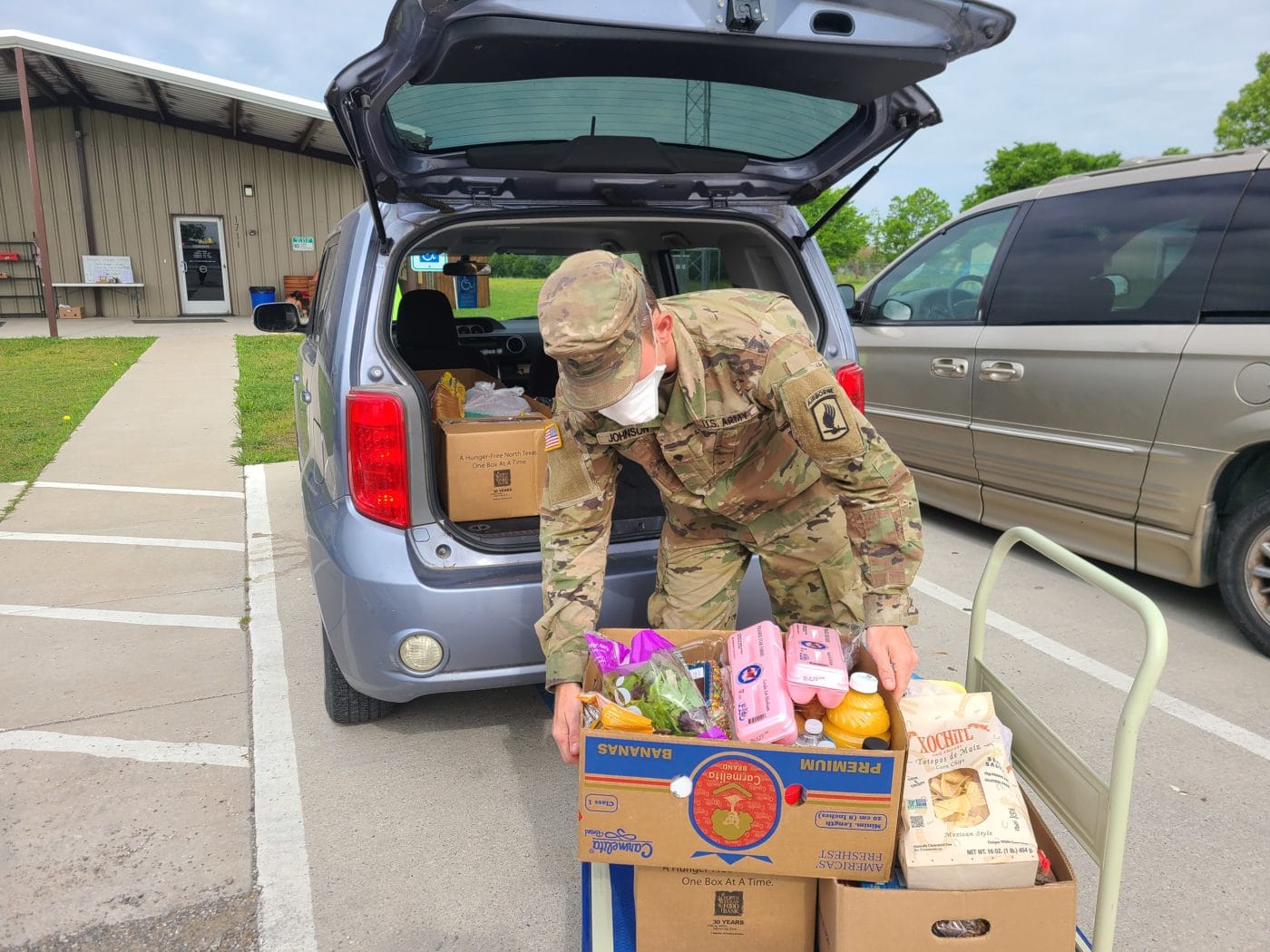 Each of our partner agencies has developed tailored programs and services to best serve their hungry neighbors. At the onset of the pandemic, NTFB responded quickly to invest in our Partner Agency network of food pantries and other feeding programs, as 80 percent of the food we distribute is through them. Many of these organizations were working with skeletal staffs and volunteers, and I saw them move mountains to ensure the needs of their local communities were met.
Additionally, civic and elected officials at the local, state and federal level, as well as state and federal agencies, provided crucial support in the form of emergency funds, government programs, and workforce assistance through the deployment of the Texas National Guard. When I reflect on 2020, I will always see images of the amazing National Guard men and women loading boxes into cars at our mobile distribution sites. We know it was also meaningful for our neighbors to see the government support in their time of need. We are deeply grateful to the troops for their service.
As many of the government programs and resources are scheduled to end at the conclusion of the year, we will continue to work with elected officials to advocate for policies that address the long-term needs of hunger as we head into 2021.
---
Words may not always be enough, especially during our Year of Growth, but of all the things I will remember about an unforgettable year, it will be the support of all of you for the North Texas Food Bank. May 2021 bring hope and happiness to you, our community, and the world. Happy New Year.
Trisha Cunningham is the President and CEO of the North Texas Food Bank.