Reflections on Five Years as a Food Banker
This week I celebrated five years at the North Texas Food Bank. That's 1,825 days of hunger fighting. Well, 1,826, as I think we had a leap year in there, though I also feel like we lost two years due to the pandemic. Regardless of the calculations, as I reflected on the past five years, a number of remarkable lessons surfaced for me.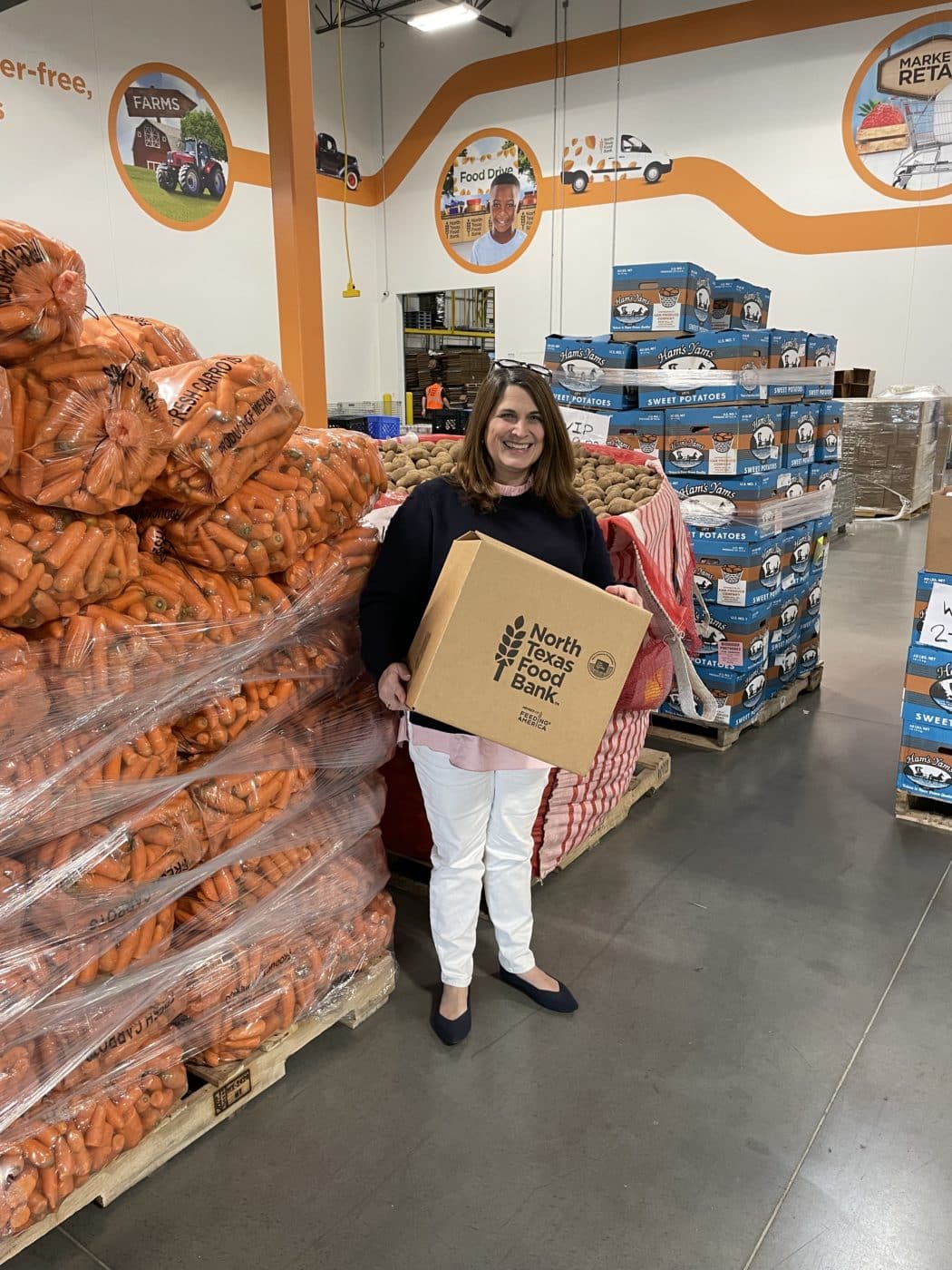 Hunger is complex. And unacceptable. Yet too many of our neighbors experience food insecurity. Frequently this is a result of systemic imbalances, economic disrupters, and barriers such as educational obtainment and health issues. I am proud of our work not only to provide food for today, but also hope for tomorrow as we endeavor to mitigate these barriers.
Hunger is in all zip codes and the face of hunger is closer than I realized. I helped to load emergency food boxes in a number of cars at the onset of the pandemic and on more than one occasion discovered a friend, neighbor or former colleague in the driver's seat. You never know what someone is experiencing or what drove them to seek food assistance. I am just glad they did.
I have always said that in the non-profit world, you get to see the worst and best of humanity, and my food banking experience has only confirmed that belief. It is devastating to run out of food at a mobile distribution with hundreds of cars still in line. It hurts my heart to think about the long-term effects of childhood hunger. And I will never forget delivering food to homebound seniors, finding them shivering in the dark because they didn't want the expense of an electric bill. Or more recently, when a young man who was recently granted refugee status and hadn't eaten in three days, rode miles on his bike to the NTFB, tired and hungry, seeking help. There are nights I can't get these images out of my mind. However, what brings me peace is the extravagant generosity this community has for the most vulnerable, reflective in the time and resources dedicated to closing the hunger gap. I have the privilege of working with the most inspirational philanthropists, volunteers, board members and advisory council members who represent the best of humanity.
The word "resiliency" has taken on an entirely new meaning. I witnessed an organization pivot almost overnight, embracing innovation and out-of-the box thinking as we redesigned production and distribution models in early 2020. I have discovered my own strength, stamina and endurance. In my nearly 30 years in the professional world, from the corporate to non-profit setting, I have never worked as hard as I have these past five years. Yet, I have also discovered my limitations and vulnerability, which leads to this last lesson.
Food Bankers, and all those who work on the frontlines at the 400+ feeding partners we serve, are a special breed. They bring their heart (and hustle) every day to ensure we can serve with integrity, collaboration and compassion. They bring tremendous ideas, energy, expertise and knowledge. I learn from them daily and am especially grateful to work beside the team at the North Texas Food Bank and peers across the Feeding America network. Our work is not done and I look forward to the next five years with you.
Erica Yaeger is the Chief External Affairs Officer for the North Texas Food Bank.