Record-Breaking North Texas Giving Day!
North Texas Giving Day 2020 was a historic day for the North Texas Food Bank – and we have YOU to thank.
Because of YOU, our amazing and compassionate supporters, we raised enough funds to provide more than 5.6 million nutritious meals for our neighbors experiencing hunger. And because of YOU, children, seniors and families across North Texas will have one less thing to worry about: access to nutritious food.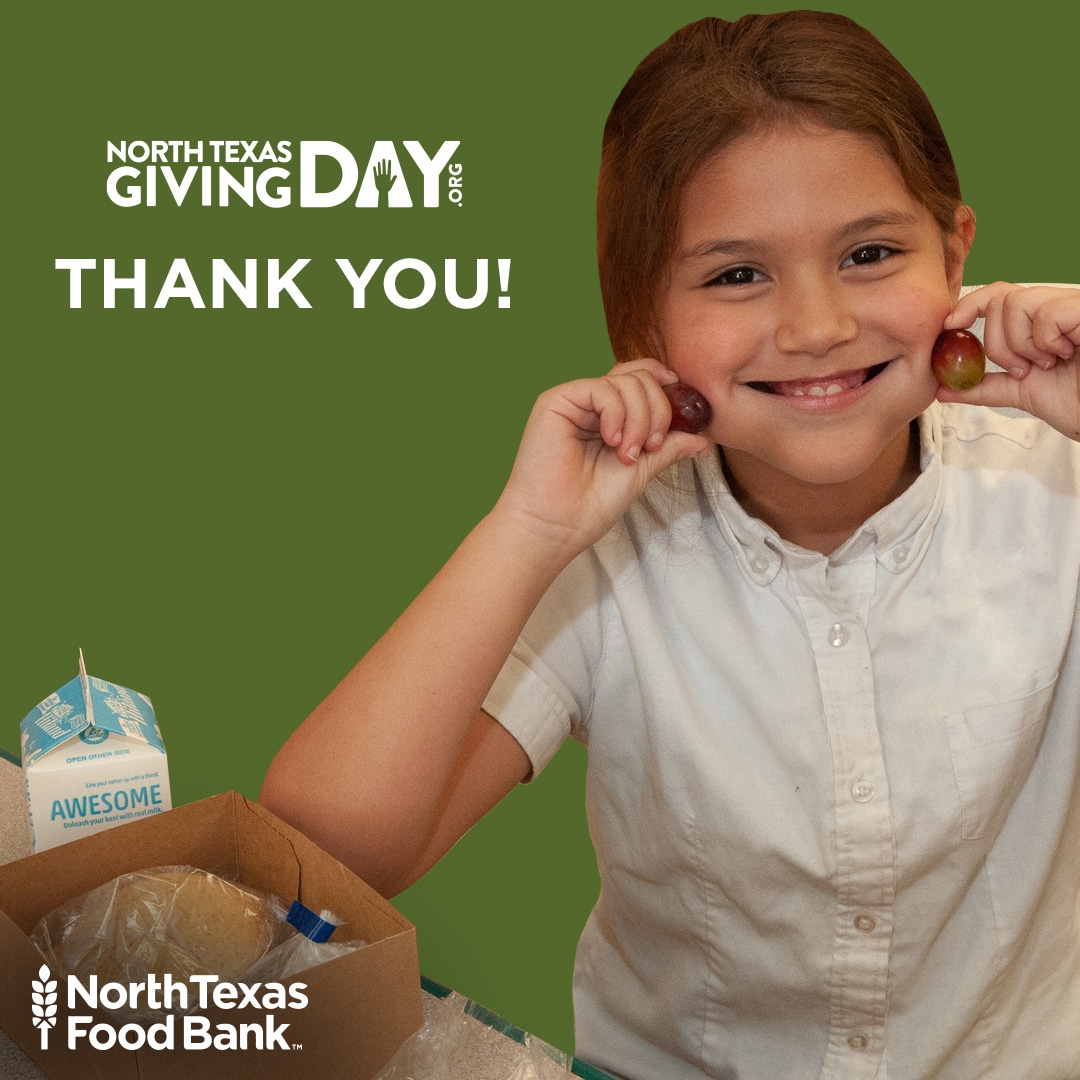 On September 17 and the days of early giving leading up to it, our supporters became NTFB history makers, and we want to take a minute to recognize and give thanks to those who made this North Texas Giving Day our most successful yet.
Thank you to our generous match sponsors: The Priscilla Endicott Charitable Foundation, The Ryan Foundation and a donor who chose to remain anonymous. Their sponsorships allowed for our gifts to go even further to make an impact.
Thank you Communities Foundation of Texas for making this day possible each year and for building thriving communities. And to our supporters that give through donor-advised funds.
Thank you to our North Texas Food Bank Super Fans for creating your own peer-to-peer fundraising pages and gathering support from your friends, family and network.
Thank you to the North Texas Food Bank Social Media Ambassadors for promoting North Texas Giving Day throughout the day, increasing awareness of and participation in the campaign.
On behalf of the almost 960,000 people across North Texas who are experiencing hunger, we celebrate all of you for your support of the North Texas Food Bank. With your partnership and encouragement, we will continue to work to meet the increased need we have been facing since the start of the COVID-19 pandemic and ease the hunger burden for our neighbors.
Thank you for being hunger fighters and history makers this North Texas Giving Day!
Caryn Berardi is a Communications Specialist for the North Texas Food Bank.