Rangers Fans Raise More Than $100,000 to Strike Out Hunger
Thanks to generous donors, North Texas celebrates victory on and off the field!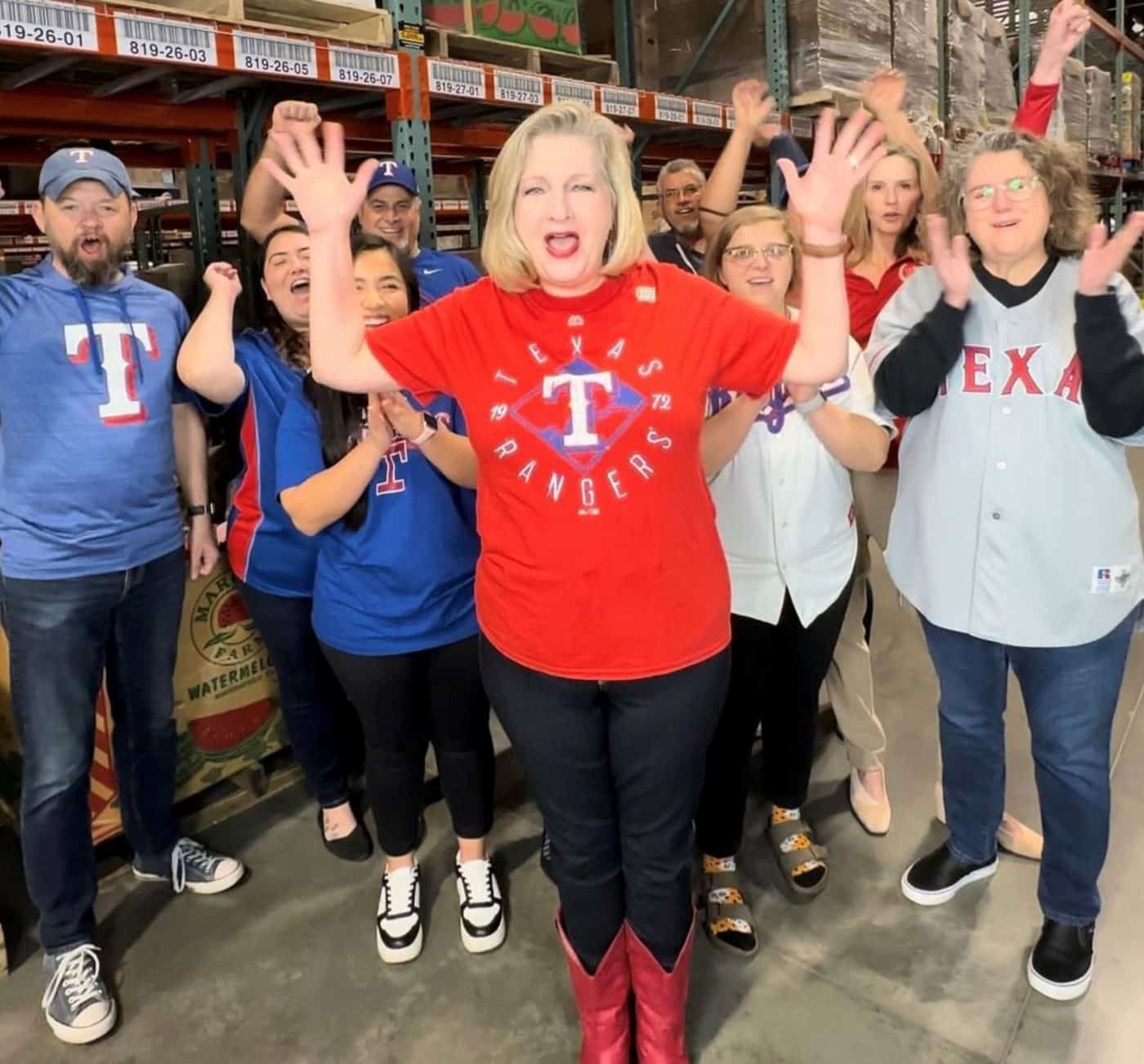 The CEO of the St. Mary's Food Bank in Phoenix will soon be sporting a Texas Rangers T-shirt.
That's because the North Texas Food Bank and Tarrant Area Food Bank won the friendly World Series challenge to see which food banks could raise more funds to "strikeout hunger" in their communities.
The competition was fierce, but following the Rangers' World Series win and subsequent victory parade on Nov. 3, the North Texas Food Bank and Tarrant Area Food Bank reported raising more than $148,000, thanks in part to a $30,000 matching donation from the Celanese Foundation. Funds will be split between the food banks based on the zip code from which they were given.
North Texas Food Bank President and CEO Trisha Cunningham says she is grateful for all who gave during the World Series. The second-place city's CEO agreed to wear gear from the opposing team, so Cunningham has a blue Rangers T-shirt ready to send to St. Mary's Food Bank President and CEO Milt Liu.
"We're so proud of our home team and just like the Rangers, we believe in the power of teamwork," Cunningham says. "Together we can make sure that no one goes hungry in our community, and with every dollar we move closer to covering all the bases and ensuring everyone gets the food that they need."
In Arizona, the St. Mary's Food Bank raised more than $25,000 during the World Series plus more than $32,000 that was given during the Diamondbacks' National League Championship win over Philadelphia. Liu says there were only winners following the competitions as all funds raised support neighbors facing hunger.