How to Incorporate Pollinator Plants in the Garden
Happy Earth Day! There is no better time to get outside and start planting!
No matter what type of garden you have, including pollinator plants is always a great idea. Bringing beneficial insects and birds, such as butterflies, bees, and hummingbirds, to the garden helps fruit production in many edible plants, like blueberries for example (there are varieties that can grow in Texas). Blueberries need more than one variety to be cross-pollinated for better fruit production, so the more pollinator plants in the garden to attract them, the better.
Below is a list of common native pollinator plants. A benefit to using native plants is that most will do just fine with less watering, and many are perennials, which is great news for those who do not want to purchase and replant new flowers each year. Just keep in mind they won't be much to look at Nov.-March.
Annual plants need to be replaced each season, and the specific variety of plant can determine if it is an annual or perennial.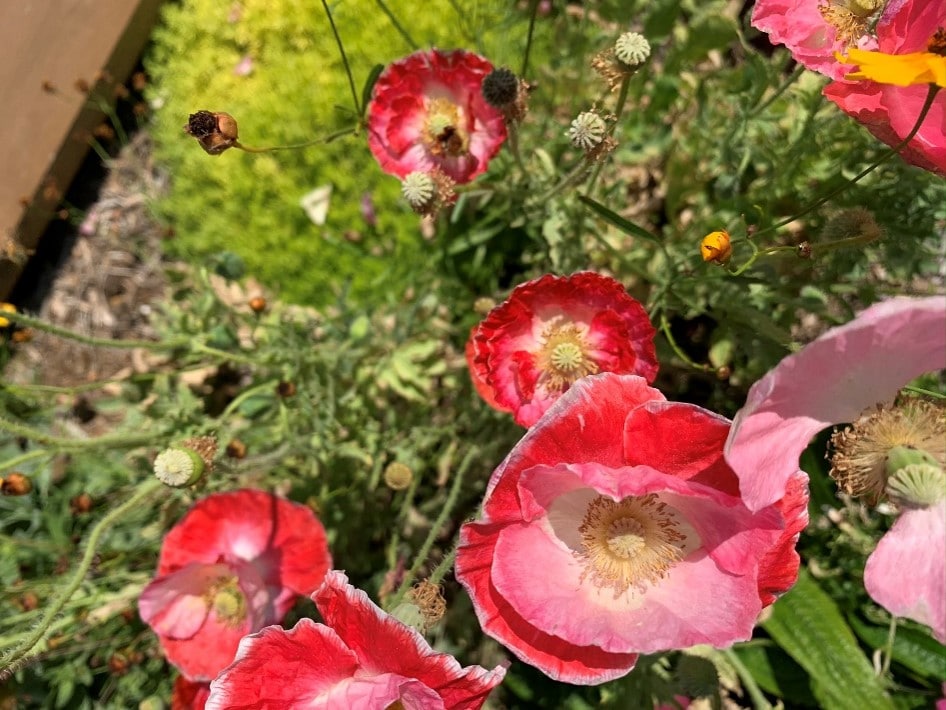 Indian Blanket (annual/perennial)
Mistflower (perennial)
Sunflower (annual/perennial)
Lantana (perennial)
Beebalm (annual/perennial)
Red Sage (annual)
Turk's Cap (perennial)
Mexican Hat (perennial)
Coreopsis (perennial)
Goldenrod (Perennial)
Texas Coneflower (perennial)
Of course, there are many non-natives that are great pollinators, too.
Alyssum (perennial)
Purple Coneflower (perennial)
Basil (annual)
Poppies (annual)
Calendula (annual)
Zinnias (annual)
Bachelor's Button (annual/perennial)
Cosmos (annual/perennial)
These two lists are not extensive, but they give a starting point for wonderful pollinator plants. Many of the mentioned flowers often come in seed packet mixes that can be direct seeded outside in spring. Allowing herbs to flower, such as basil and dill, can be beneficial for pollinators, as well. Lavender is another beautiful herb that provides a fantastic aroma while producing flowers that bees love.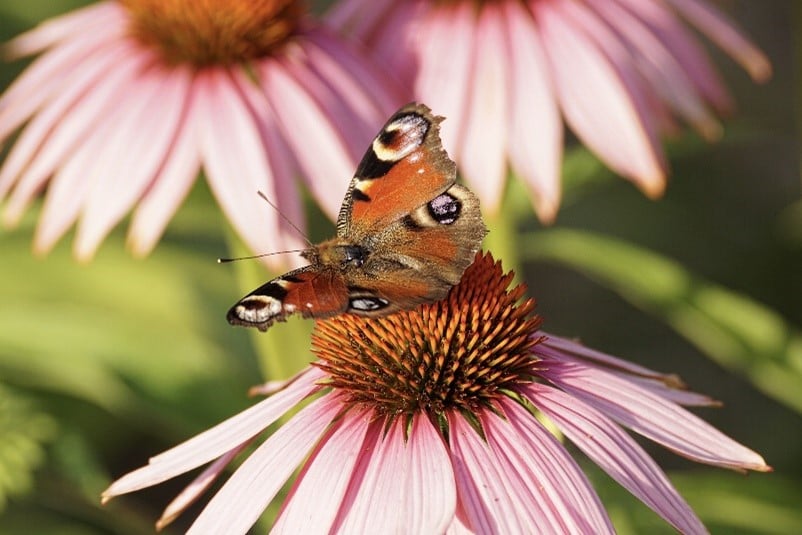 Don't forget to leave out small dishes of water for pollinators who are looking for water in the warm months. This is especially helpful for butterflies (and has the side benefit of keeping small animals from digging into melons looking for water). The more pollinators a garden has, the healthier it is and the more vibrant the ecosystem!
Jan's Garden is already seeing pollinators on some of the flowers that have been planted by our wonderful garden kernels and volunteers! Having helping hands in the garden makes gardening more fun and efficient. As we celebrate Volunteer Appreciation Month, thank you to all our garden kernels and volunteers for helping Jan's Garden grow food for our hungry neighbors!
---
Emily Anderson is the Garden Specialist for the North Texas Food Bank.