Partner Spotlight: Delta Hope House
Volunteers serve neighbors facing hunger with a smile in Delta County.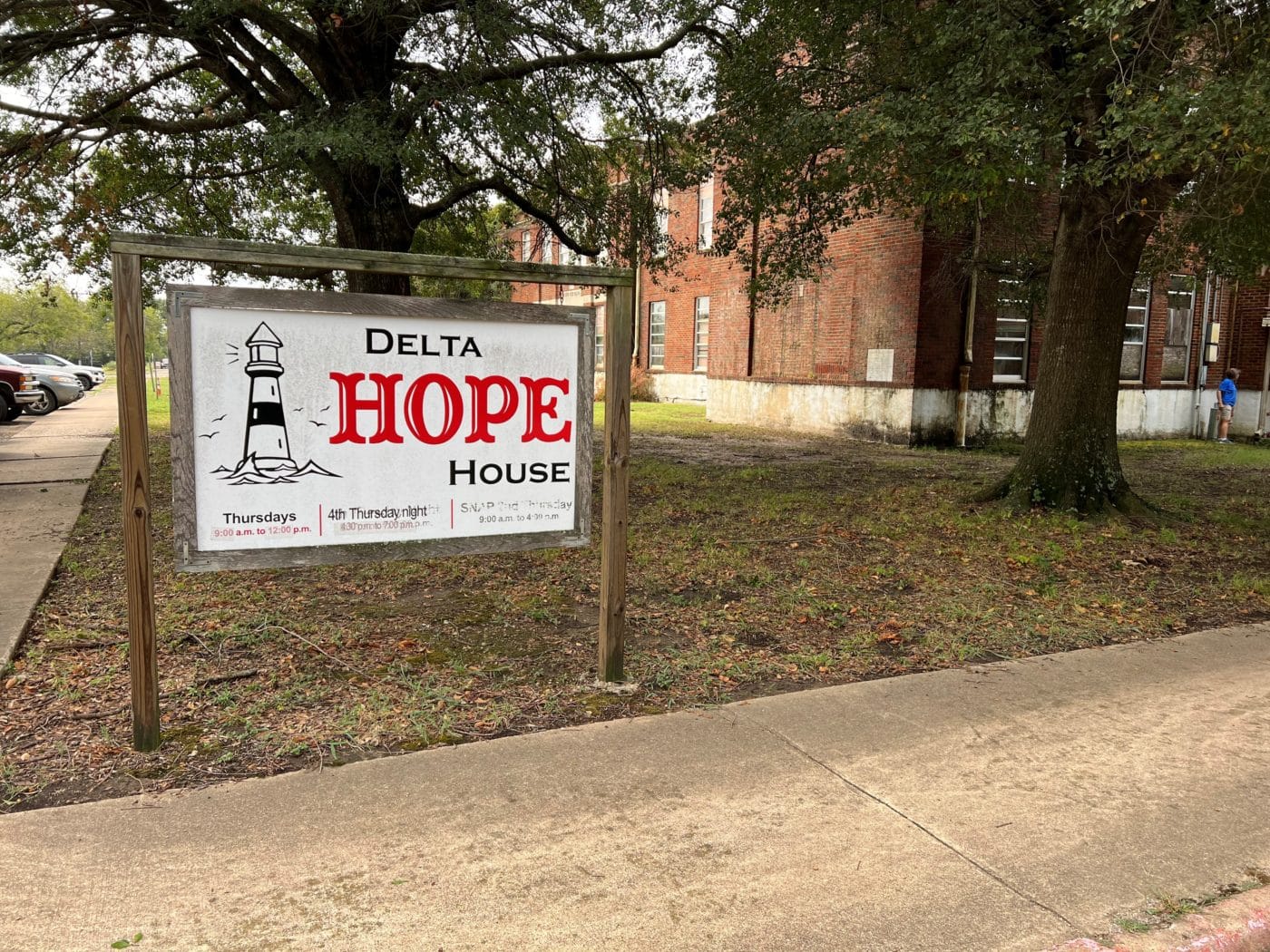 At Delta Hope House, volunteers operate more like relatives and neighbors who stop in for food on Thursday mornings are treated as friends dropping by for a regular visit.
"We're kind of a tight-knit family," says Pam Toon, deputy director for the ministry in Cooper Texas that operates as one of the North Texas Food Bank's Feeding Network partners.
Started as an emergency food pantry that was set up in the garage of local philanthropist J.C. Fisher nearly 35 years ago, Delta Hope House now operates out of a former school in Cooper and serves around 150 clients each month. Qualifying neighbors are invited to come from Cooper as well as nearby communities, like Klondike and Pecan Gap, once a month to join a volunteer in selecting food items from a grocery store-style pantry.
Distribution Director Laura Gillean says with the nearest large grocery store and Wal-Mart both about 30 miles away from Cooper, many neighbors simply don't have access to the nutritious food they need.
"The grocery store here is expensive and not everyone can get to Wal-Mart," she says.
With fuel and the cost of basic food items — like meat, sugar, milk and eggs — all remaining high, Gillean and Toon say they're seeing more demand for assistance than ever from their town of just less than 2,000 people. Many of the families they serve live on social security or fixed incomes and inflation has meant they need assistance to make ends meet.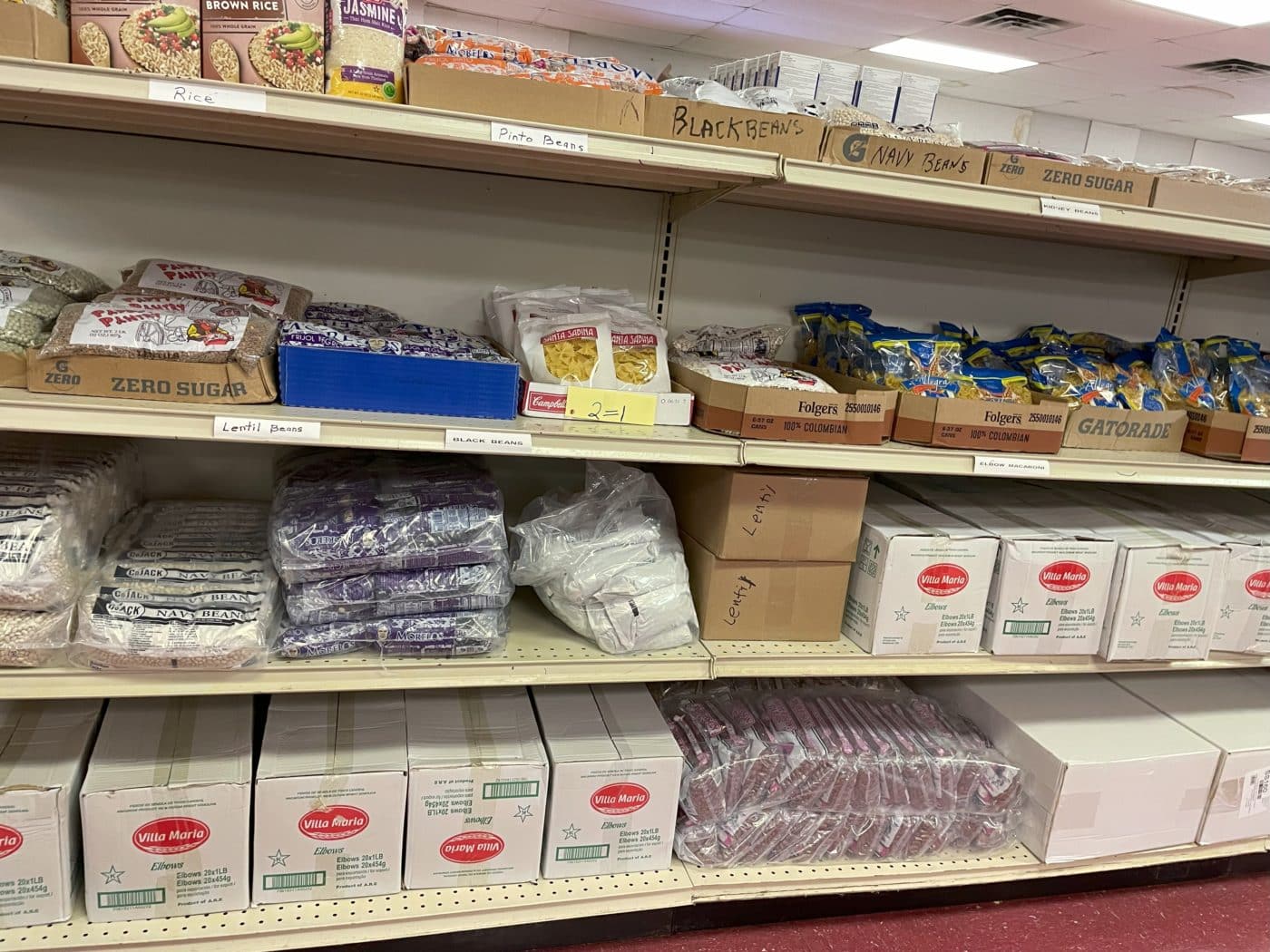 "We hope to provide a week's worth of food to take the burden off so they can put that money toward a light bill or medication or other necessity," Toon says.
Neighbors who visit the pantry are asked to sit in a waiting area until they're called back to "shop" with a volunteer. They're provided a card based on their family size that details the number of items in each area that they're able to select. Typically, a neighbor leaves with meat, milk, fresh produce and plenty of shelf-staple items. The pantry also stocks toiletries and often provides something a little extra. This month, volunteers were busy in the back packing small bags of candy for a Halloween treat.
Twice a month, NTFB's SNAP Mobile also sets up outside during the food distribution to allow neighbors to seek assistance with applications for SNAP, the Medicare Savings Program and other programs.
Gillean says as an all-volunteer organization, every dollar donated to Delta Hope House goes back to neighbors. Their crew of volunteers spans from young adults to seniors in their 80s, including some who give back as part of RSVP, which is the AmeriCorps program that pairs adults 55 and older with organizations that need a volunteer workforce.
The ministry is one of more than 500 organizations that are part of NTFB's Feeding Network and is instrumental in getting food to neighbors in rural Delta County.
Kathleen Petty is the communications manager for the North Texas Food Bank.