Partner Agency Spotlight: CitySquare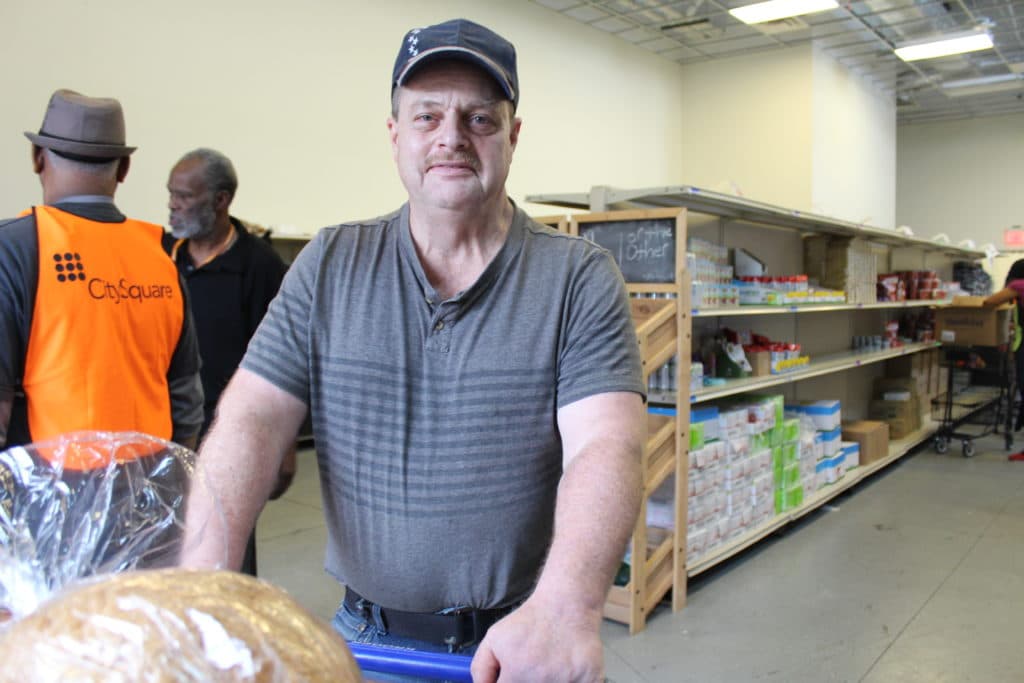 Food banks are powered through collaboration, and without the collective support and partnership from many, the North Texas Food Bank would be unable to provide access to more than 190,000 meals each day to our hungry neighbors in need. Within our 13-county service area, our united team of hunger fighters is bound by the belief that our neighbors do not have to be hungry, and through our efforts, together, we can end hunger.
Our collaboration and partnership with CitySquare demonstrates what is possible when our hungry neighbors receive the nourishment needed to plan beyond finding their next meal. Many neighbors who first came to CitySquare for food assistance, have since sought other CitySquare support services from job training to housing and healthcare.
During a recent visit to the CitySquare Food Pantry, we met Glenn, who wanted to share his experience. Throughout his life, Glenn has struggled with health issues, and has often had difficulty paying for both medicine and nutritious foods.
"I just don't have enough money to pay for it all. And instead of just eating rice and beans, and stuff like that, I'm able to eat other healthy foods too. Thankfully, the other day I was able to get cases of eggplant, zucchini, yellow squash and peppers. I was able to make casseroles and put them in the freezer to have even more meals."
At the CitySquare Food Pantry, it's not uncommon to see neighbors who just shopped for food from the pantry, put on a volunteer vest, and help their fellow neighbors. Glenn also volunteers in the pantry and aims to share encouragement when he can. Like so many neighbors, CitySquare has provided him critical support, and he is thankful for the opportunity to express his gratitude.
"I come in, volunteer, and I'm walking people through when they shop. We have a good time. We joke around, dance, and it's a lot of fun."
To learn more about the North Texas Food Bank's Feeding Network of Partner Agencies, or how you can help neighbors like Glenn, visit www.ntfb.org.
---
Caroline Mandel, Writer
Caroline Mandel joined the North Texas Food Bank in fall 2018, and is passionate about sharing client stories – the face of hunger is changing and she is committed to raising awareness surrounding hidden hunger and hardship. Outside the office, she enjoys spending time with her two young sons and husband.