Feeding Partner Spotlight: Compassion Corsicana
The North Texas Food Bank is honored to work alongside more than 400 food pantries and other community organizations in its Feeding Network in the fight against hunger in North Texas. These organizations help their neighbors access food and other critical resources every day across 13 counties with compassion, dignity and kindness.
These partners know that it takes more than just food to solve the hunger crisis. Aligned with the NTFB's strategic plan to provide Food for Today and Hope for Tomorrow, these organizations often provide critical wraparound services that address the underlying barriers to food security and empower transformative change for their neighbors.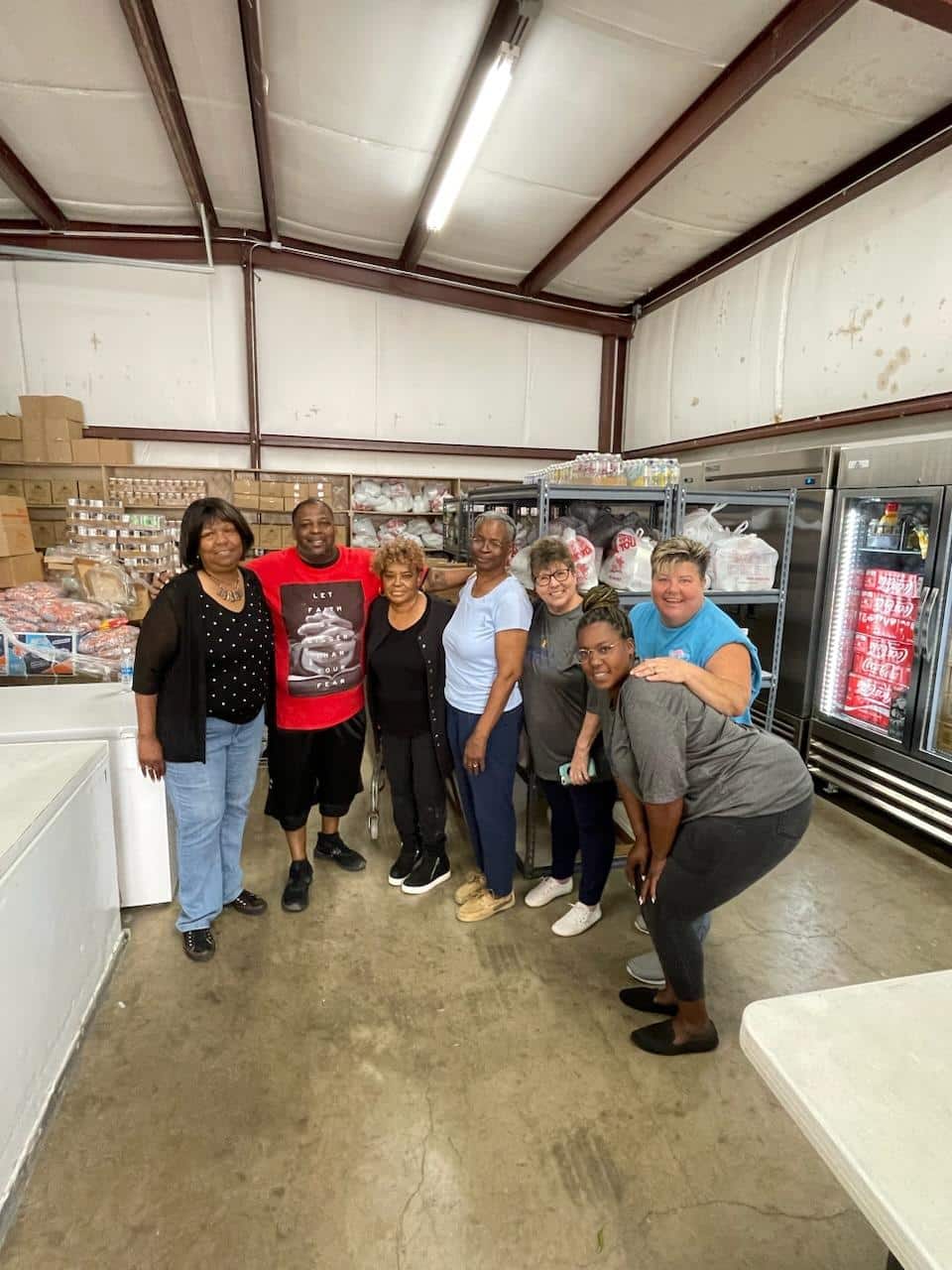 This includes our feeding partner, Compassion Corsicana. The name says it all – Compassion Corsicana drives change in its community by providing compassion, care and support to those in need. In addition to its food pantry, the staff and volunteers do this through case management, connection to resources and transitional housing for women and children, among other services.
We are proud to partner with Compassion Corsicana, and we had the pleasure to visit with Shannon Reel, Compassion Corsicana's Director of Logistics, about the organization's impact in its community and why food assistance is a critical part of their mission.
Q: Can you share some background on Compassion Corsicana and the impact it has had in your community?
A: Compassion Corsicana was actually founded in the late 1800's as United Charities. The association was reorganized and recharted as Family Services Association in 1942. We have helped assist those in need since the start with providing food, clothing, shelter and financial assistance.
Q: When did you become a feeding partner of the NTFB and how has it helped you enhance your impact on the community?
A: We became partners with the NTFB in 2010, and it has been the most important partnership in our history. It has allowed us to not only reach more people in need, but also to give them many more nutritional meals than we have ever thought possible. In 2022, we assisted 2,358 families and 5,391 individuals. We are dedicated to being here in the next 40 years to continue to help those families in need.
Q: Compassion Corsicana offers critical services beyond food – tell us more about your philosophy for strengthening communities and working with its neighbors.
A: Our mission is to be the hands and feet of Jesus to people in need by aiding with temporary relief, long term restoration, developmental growth, and ongoing encouragement. Our case managers meet with applicants to assess needs and provide assistance or referrals to appropriate agencies and services. Some of our other in-house services include transitional shelter for women and children, financial assistance, as well as household goods and furniture. Compassion Corsicana also has a school uniform program where we provide school uniforms to families that cannot afford them.
Q: What are some of your goals moving forward for Compassion Corsicana?
A: We really want to start expanding our reach further into the rural areas. We would also like to start offering some delivery services for our senior citizens. We are working on starting a community garden as well so that we can add more produce and more variety. We also do a Christmas Dinner Drive that we would like to see expand to include more food to each family and to add breakfast and the traditional New Year's Dinner as well.
Q: What are you most proud of in the work of Compassion Corsicana?
A: We are proud and humble in all that we do. We couldn't do it without the participation of our community along with our partnership with the North Texas Food Bank.
---
Thank you to Compassion Corsicana for all you do to provide food for today and hope for tomorrow! You can learn more about Compassion Corsicana and its programs here.