NTFB Nudge Pantries: Making the Healthy Choice the Easy Choice
March is National Nutrition Month, an annual campaign established by the Academy of Nutrition and Dietetics. Throughout the month, people are encouraged to "learn about making informed food choices and developing healthful eating and physical activity habits," according to the Academy. In its 50th year, this year's campaign's theme is "Fuel for the Future."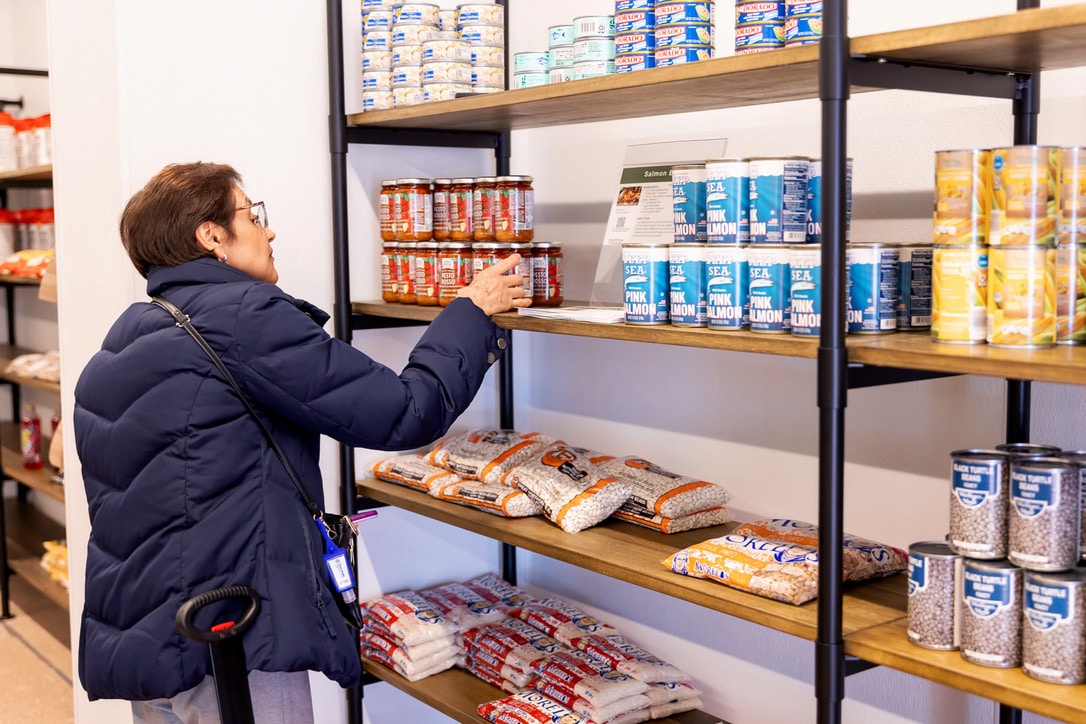 At the North Texas Food Bank, we are also focused on the nutritional needs of our neighbors facing hunger and creating lasting change and brighter futures for our neighbors. Through a dedicated Nutrition Services team, Garden Program, we offers recipes, programming and education to help the community make healthy eating choices.
Since last year, the Food Bank has been working with its Feeding Network to implement Nudge Pantries, a program that utilizes strategies to provide nutrition education in the food pantry setting. Nudges are subtle environmental changes that make healthy foods more appealing and accessible to encourage better food choices.
Studies have shown that implementing nudges increased the amount of healthy food items distributed by 56% per neighbor on average. This program also increases the availability of healthy food and increases the likelihood that neighbors establish healthy eating habits.
To date, we have helped 56 of our feeding partners to become nudge pantries, including our first college pantry at the University of North Texas at Dallas.  At our feeding partners, nudges might look like recipe cards in English and Spanish placed near a healthy food choice; nutrition education handouts and brochures; signage shelf tags to indicate a food's beneficial health quality; food demonstrations and sampling; and more!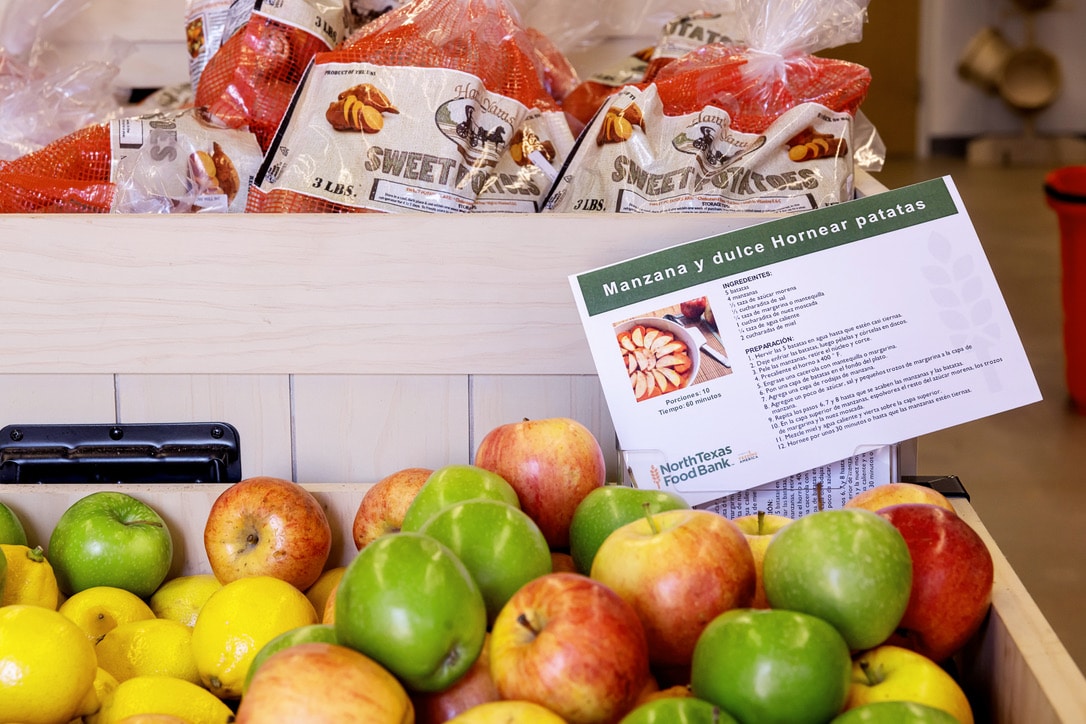 In addition to expanding the Nudge program into colleges and universities, the Nutrition Services team is actively looking for other ways to broaden the program's reach, including collaborating with our Mobile Pantry program to bring Nudges on the go at our produce distributions. We are also helping our feeding partners leverage this program for our Capacity Building Grants that assist our partners in expanding their capacity to serve those facing hunger.
We are grateful to our Feeding Network for their commitment to making the healthy choice the easy choice for the people they serve. And we hope everyone will take time this month to increase awareness of proper nutrition, learn about dietary health and wellness, discover ways to make healthier food choices, and learn a new cooking or gardening skill!
For other ways to get involved in National Nutrition Month, visit here: 50 Ideas to Get Involved in National Nutrition Month® (eatright.org). And subscribe to the NTFB Garden and Nutrition Newsletter, Spade and Spoon, to keep up with all the latest news from our Nutrition Services and Garden teams.