NTFB is Here for Neighbors During Omicron Surge
The start of 2022 has been challenging for everyone as we battle yet another surge of COVID-19 cases with the Omicron variant. We know any disruptions to society, including missing work or school, can impact access to food and intensify the struggles of those already facing hunger.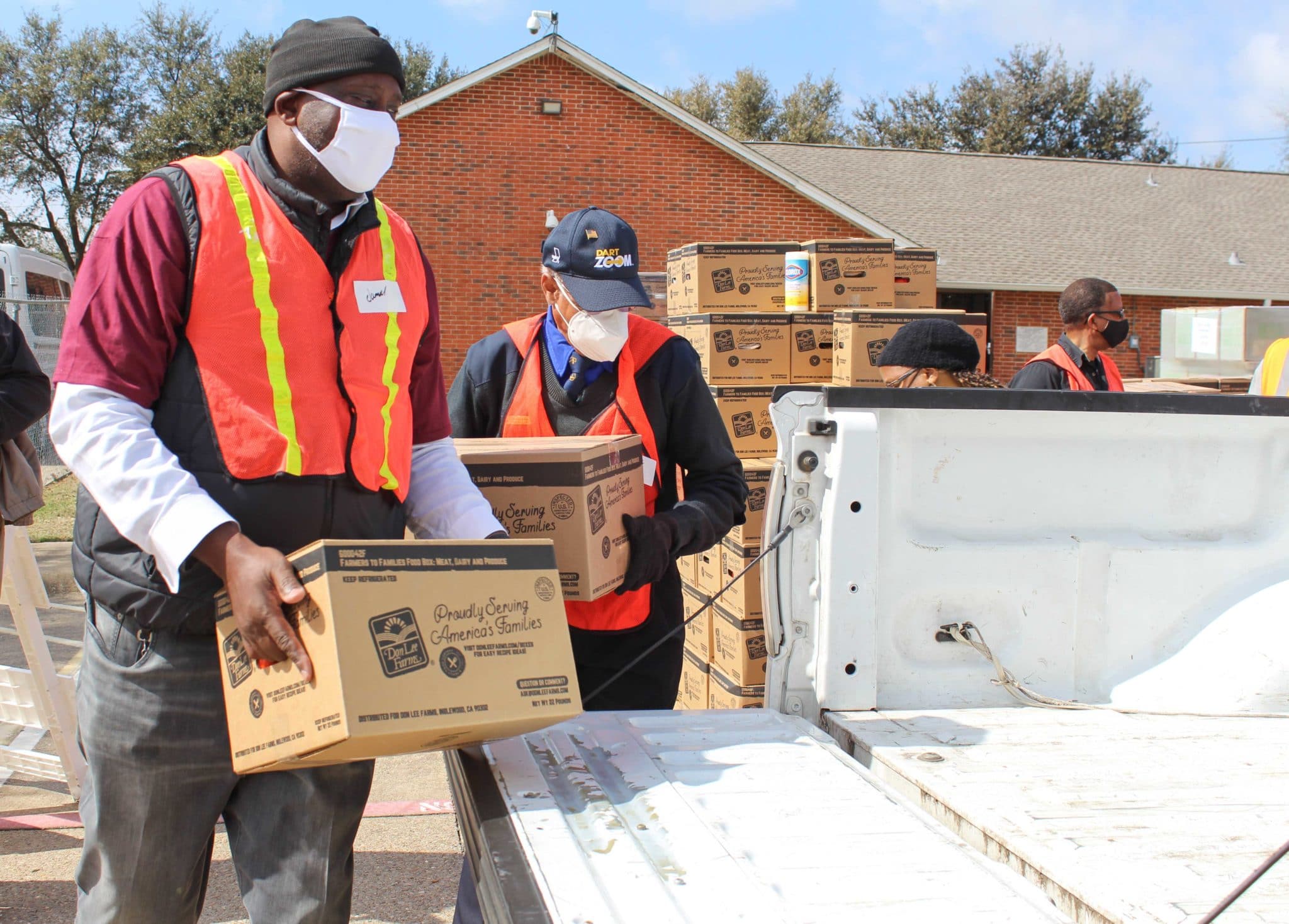 The North Texas Food Bank is here for our community during these uncertain times. Below are some ways we can help. Please share with those in need of food assistance.
Local Feeding Network. NTFB works with a network of more than 200 Partner Agencies across our 13-county service area. These organizations provide food and often other critical resources, such as case management, rental assistance and healthcare access. Find the agency closest to you here.
Mobile Pantry Distributions. In addition to our Partner Agencies, we also distribute food through our Mobile Pantry Program at various sites across our service area. There is no need to register in advance. Find the weekly schedule and locations here.
Senior Program. NTFB directly partners with the Texas Department of Agriculture to distribute a senior food box program called Commodity Supplemental Food Program (CSFP). If eligible, a participant can receive a pre-packaged box of approximately 35 pounds of non-perishables once a month provided by the at one of the multiple distribution sites in Dallas, Collin, Denton, Ellis, Hunt, Kaufman, Fannin, Delta, Hopkins, Lamar, Grayson, Rockwall, and Navarro counties. Visit here to learn more and to sign up. Depending on location, you may be eligible to have your CSFP box delivered to your home.
SNAP and Social Services. NTFB Social Services Case Assistance Navigators can answer questions about the application process and help clients complete and submit applications for the Supplemental Nutrition Assistance Program (SNAP, formerly known as food stamps) in Collin, Dallas, Delta, Denton, Ellis, Fannin, Grayson, Hopkins, Hunt, Kaufman, Lamar, Navarro, and Rockwall counties. Our assistance is free to the applicants. For SNAP and benefits assistance, call 214-269-0906 or email snap@ntfb.org. Learn more about NTFB SNAP services here.
You can learn more about all our services here. If you would like to support our work, click here. Please reach out with any questions. Stay safe!