Re-Imagined "A Christmas Carol", Same Chance to Give
The North Texas Food Bank is thankful for the many opportunities our community partners provide during the holidays for consumers to support hunger-relief while partaking in their holiday shopping or their favorite seasonal event.
One of the most treasured events and NTFB partnerships is getting a new look this season to reflect the current times we are experiencing and to keep audiences safe. For the last 12 years, the Dallas Theater Center's (DTC) production of A Christmas Carol has been a holiday tradition for the community and an opportunity to generate funds and awareness for hunger, raising more than $820,000 for NTFB since the partnership began.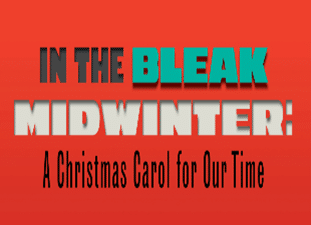 The tradition continues this year, but with the production re-imagined as In the Bleak Midwinter: A Christmas Carol for Our Time. From the DTC's website: "Created specifically to be filmed under the unique circumstances of the pandemic (which restricts the size of the cast and eschews large scale musical numbers) this movie updates Charles Dickens' story to our contemporary world, deepens our understanding of the beloved characters with compassion, humor and grace, and provides a holiday event to enjoy within the comfort of your own home."
We know this is just one of many ways that this holiday season will look different for most of us, from smaller family gatherings to less travel to meals shared over a computer instead of around the table. We are grateful for the resourcefulness and ingenuity from partners such as the Dallas Theater Center to ensure opportunities remain to support our neighbors experiencing more significant challenges. Funds raised through In the Bleak Midwinter will help provide nutritious meals during the holidays and beyond.
Tickets are on sale now and the production will be available for download starting Monday, Dec. 7. To learn more and purchase tickets, visit here.
Caryn Berardi is a Communications Specialist for the North Texas Food Bank.