Neighbor Profile: Pearl and James
May is Older Americans Month, and we know as our senior population continues to grow, so does the number of older Americans who struggle with knowing where their next meal will come from. The Food Bank is committed to addressing the needs of our senior population and in our last fiscal year, NTFB provided seniors with access to 18.8 million nutritious meals through our dedicated Commodity Supplemental Food Program (CSFP) and our main services.
In honor of Older Americans Month, we want to celebrate our older neighbors who have done so much for North Texas and spread awareness about the services available to those seniors who are experiencing hunger.
This includes Pearl and her husband, James, who never thought they would need to go to a food bank for help. Unfortunately, when living on social security benefits, it's not always enough to get by.
"They've been wonderful here," Pearl says. "They've been helping us when we are in really hard times. I didn't come too often, but I'd come when I needed it."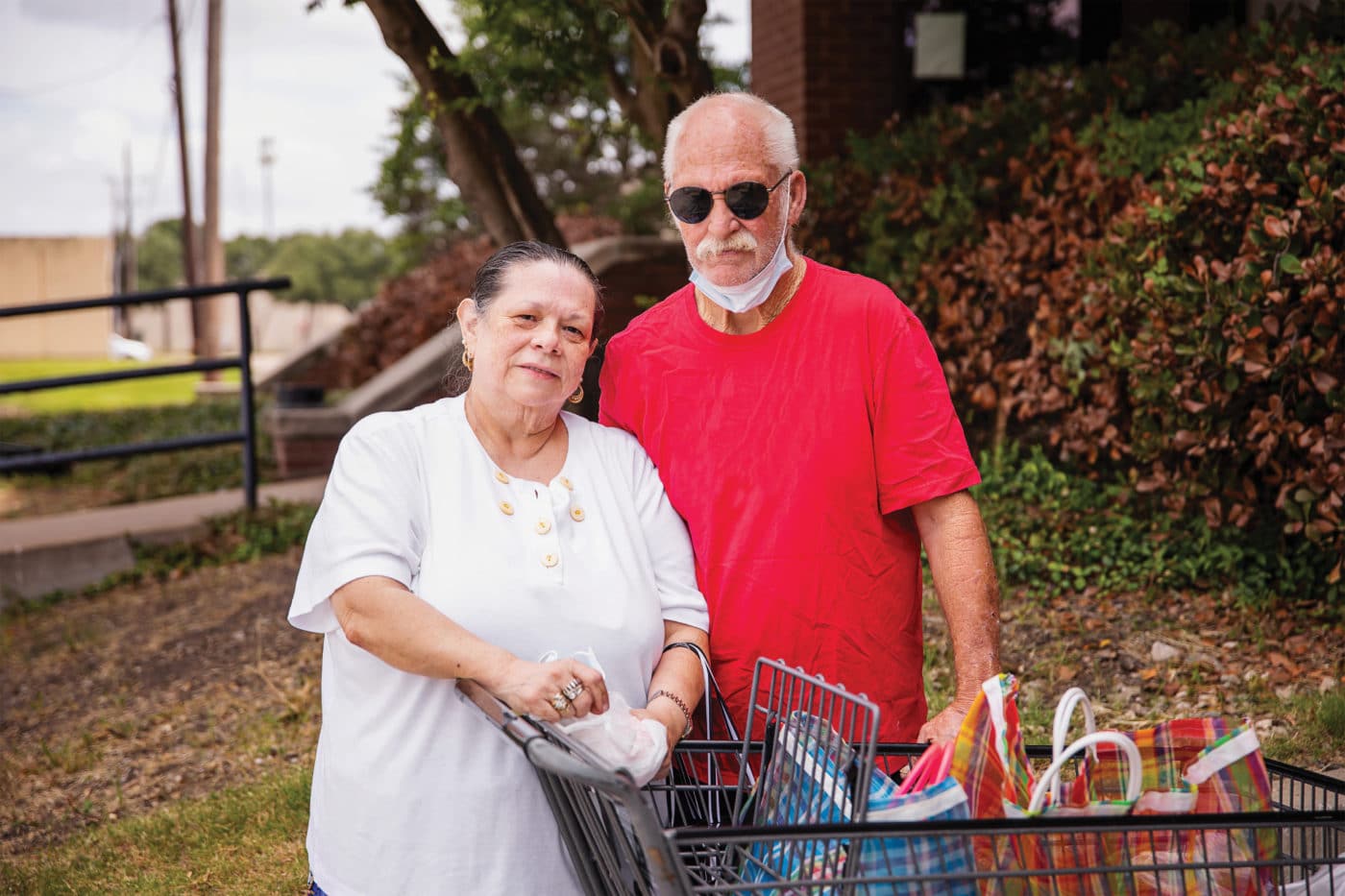 Lately, Pearl and James have been needing the extra help more and more. James had a part-time job at a local business to supplement their income. But when COVID-19 hit, the business suffered. James lost his job and, along with it, their safety net.
"It's just not enough," Pearl explains. Even with both receiving some kind of assistance, they are still struggling to pay the bills – and help care for Pearl's mother, brother and niece, who live with them.
Thankfully, Pearl and James can go to an NTFB partner food pantry to help stretch their budget and keep nutritious food on the table. "I like getting the meat and the fresh vegetables," says Pearl. "That way I can make one meal, and it has everything you need."
---
Seniors are often faced with additional barriers to obtaining the nutritious food they need, including limited mobility and transportation. This year, the Food Bank has worked to address this through an expanded meal delivery partnership with DoorDash to directly serve seniors facing hunger. The collaboration offers a delivery option for seniors in the CSFP program who could not otherwise access a CSFP distribution location. NTFB has delivered close to 1,000 meals to seniors since launching the program in early December.
We are thankful for the contributions of seniors in our community and honored to be able to help those like Pearl and James who find themselves in difficult times and needing extra assistance. If you are a senior in the community who could utilize the Commodity Supplemental Food Program, please learn more about the requirements and how to apply here.