Donor Spotlight: Morrow Renewables
When Luke Morrow moved his company, Morrow Renewables, from Midland to McKinney in June 2021, his goal was to foster greater collaboration and camaraderie between the company's engineering and operations groups, leading to better business solutions and outcomes.
After a little more than a year later, the impact of the move has been felt in more than just the renewable energy space. Luke, alongside his wife, Lori, have wasted no time fulfilling their purpose to also serve the community through their corporate citizenship.
Driven by their faith, the Morrows view their position as business owners as an opportunity to make an impact in the communities where their employees and customers work and live. This includes driving engagement among its staff – which has grown from 50 employees to 125 since 2020 – to volunteer and get involved as well.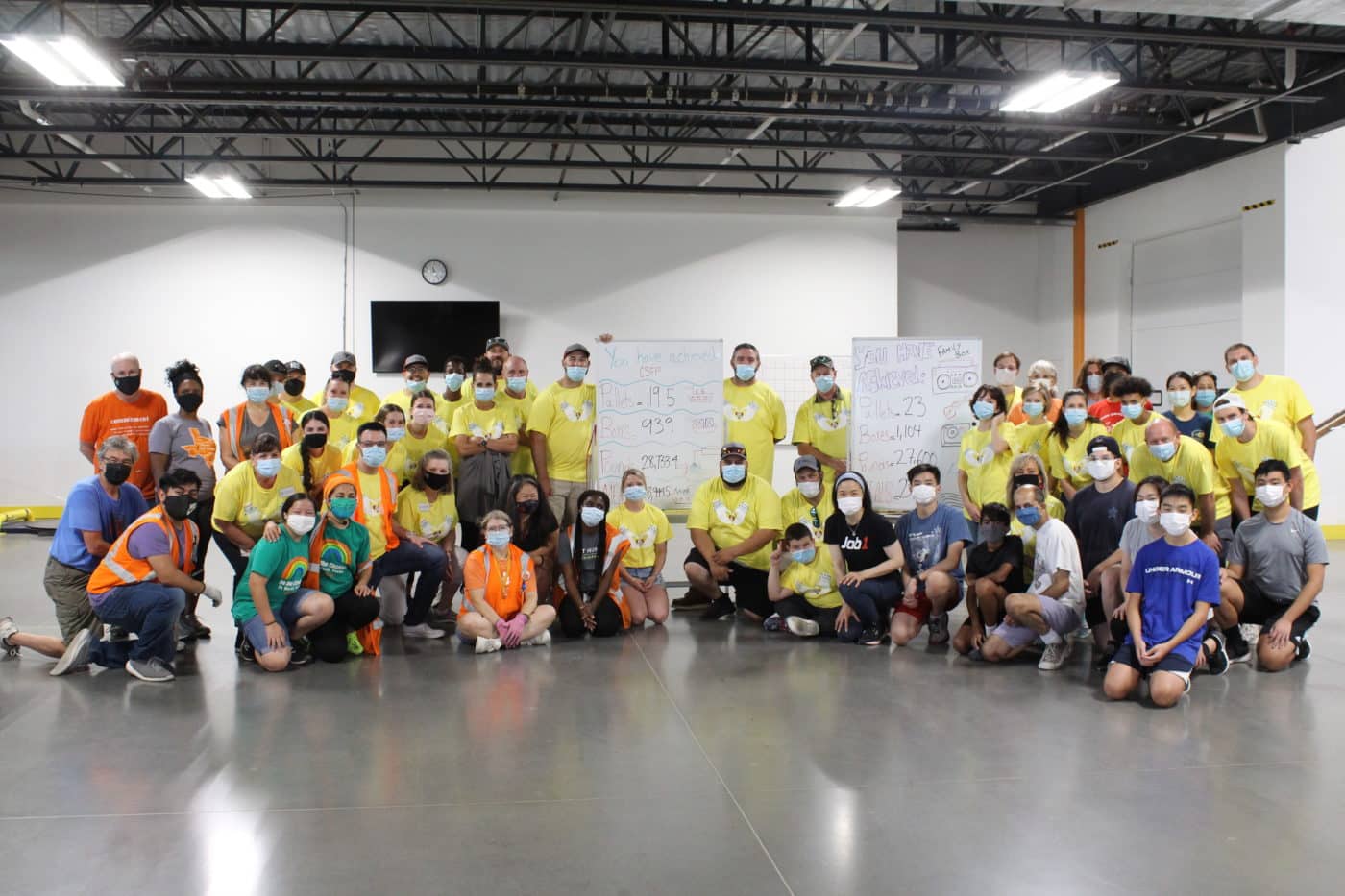 "We want to reflect the goodness that God has given to us to others in our community and there's a real blessing to that," Luke said. Added Lori, "Luke's philosophy to business in general is if you run a business correctly, you can be a blessing to your employees as a fulfilling place to work; you can be a blessing to the people or industry that needs the product you produce; and you can be a blessing to the community. I've loved watching the team respond to this."
This commitment to serve has long included supporting hunger relief. When the company was based in Midland, they were supporters of the West Texas Food Bank, developing an interest in charitable food assistance and the impact it can have in a community. "It's such a practical way to serve people because people must eat every day. You need food like you need oxygen," Luke said.
The Morrows were quick to seek out and support the North Texas Food Bank with a generous donation when they arrived in North Texas. They followed up the financial support with a gift of time, bringing about 40 members of the team to the NTFB's Perot Family Campus to volunteer in the distribution center with sorting, packing and preparing nutritious food to be distributed to the Food Bank's feeding network.
According to Luke, it was not only a wonderful team-building experience for the company, but also an opportunity to live the company's values of helping those less fortunate and empowering their local communities.
"You're packing more than just food in those boxes. It's love and blessings," Luke said. "Thinking about all the people who will be able to have a nutritious meal because of what's in the box makes it really special."
In their first year in North Texas, the Morrow Family and Morrow Renewables provided more than 3.9 million nutritious meals through their support of the NTFB.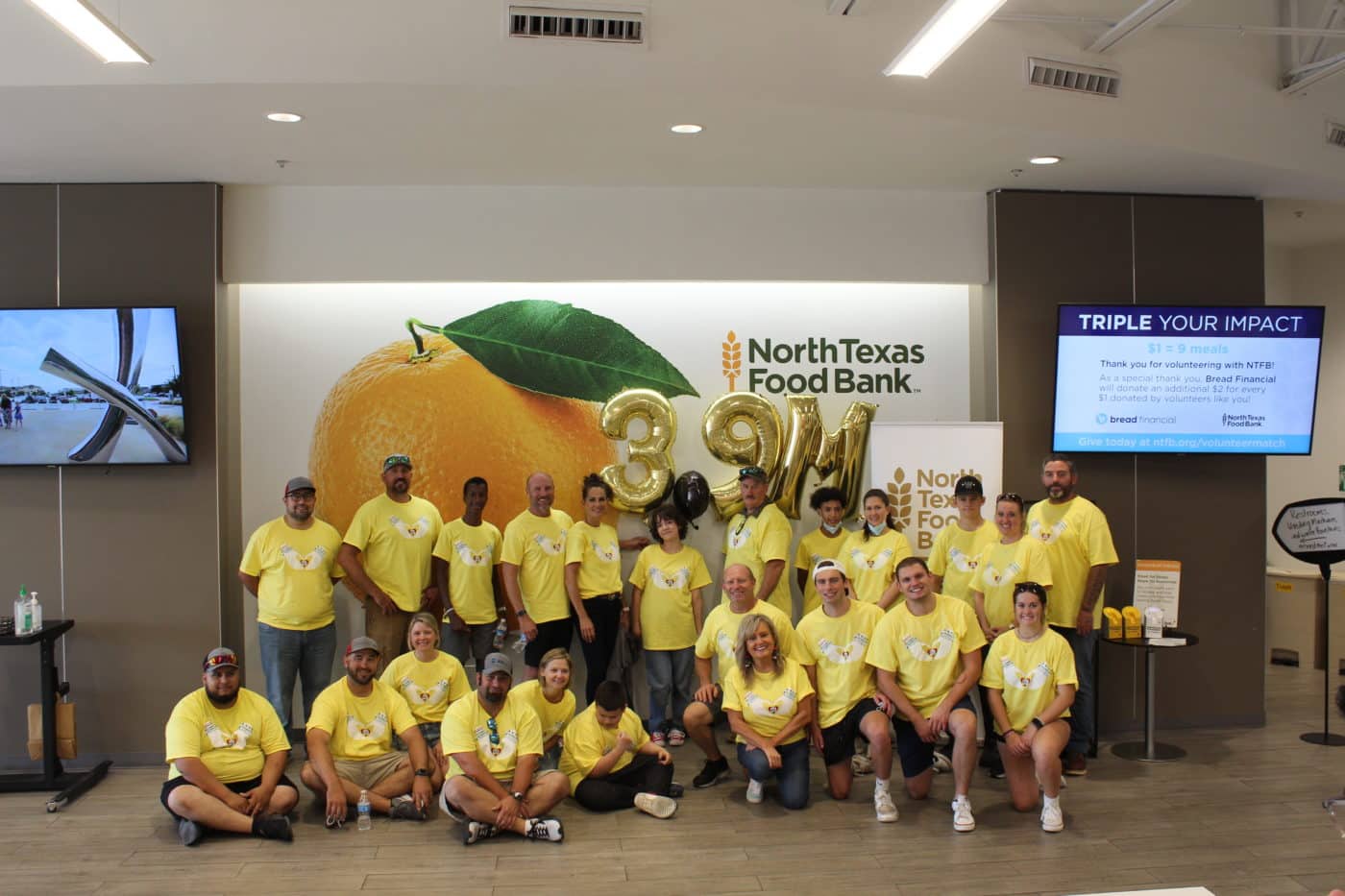 Morrow Renewables has found other local organizations to support since settling in North Texas, including Meals on Wheels, the Samaritan Inn, Salvation Army, Hope Crisis Center, Hope Clinic McKinney, Emily's Place, Orphan Outreach, Buckner, Both Ends Believing, Kershaw's Challenge, Gladney, Care Portal, Men of Nehemiah, Mission Arlington, Dallas Theological Seminary and Hugs Café in McKinney. The Morrows are also active in international philanthropy, with a focus on medical and adoption support.
With such a vast commitment to service and being a model for its employees, the Morrows are creating a different culture from what many might think about a business.
"Every business is located in a community, so they have the closest and quickest impact to give back where they are," Lori said. "Every business that can see itself as a provider of blessings is a step in the right direction."
The North Texas Food Bank is grateful for the support from Morrow Renewables and the example of corporate citizenship and responsibility it exhibits. As Luke says, it's a partnership that brings us one step closer to our goal of having a healthy and hunger-free North Texas.
"We want to continue to work with the Food Bank and help it expand with the goal of ensuring no one goes hungry," Luke said.
---
Thank you to Morrow Renewables and all our supporters for your commitment to hunger relief. We are incredibly grateful as we continue our mission to bridge the hunger gap in North Texas.
Caryn Berardi is the Communications Manger for the North Texas Food Bank.