Feeding Partner Spotlight: Miles of Freedom
This Black History Month, the North Texas Food Bank is proudly celebrating Black individuals and groups who do tremendous work to help us in our fight against hunger.
This includes neighbors, staff, volunteers and our Feeding Partners, who we work alongside with to ensure that we provide nutritious food to those who need it across our 13-county service area.
Today we are spotlighting one of our partners since 2019, Dallas-based Miles of Freedom, which was founded by Richard Miles, one of our Celebration of Giving award honorees last February. Miles was wrongfully imprisoned for a murder and attempted murder in Dallas at the age of 19, and he spent 15 years in the Texas Department of Correction. After his exoneration in 2012, Miles established Miles of Freedom to assist individuals, families and communities impacted by incarceration.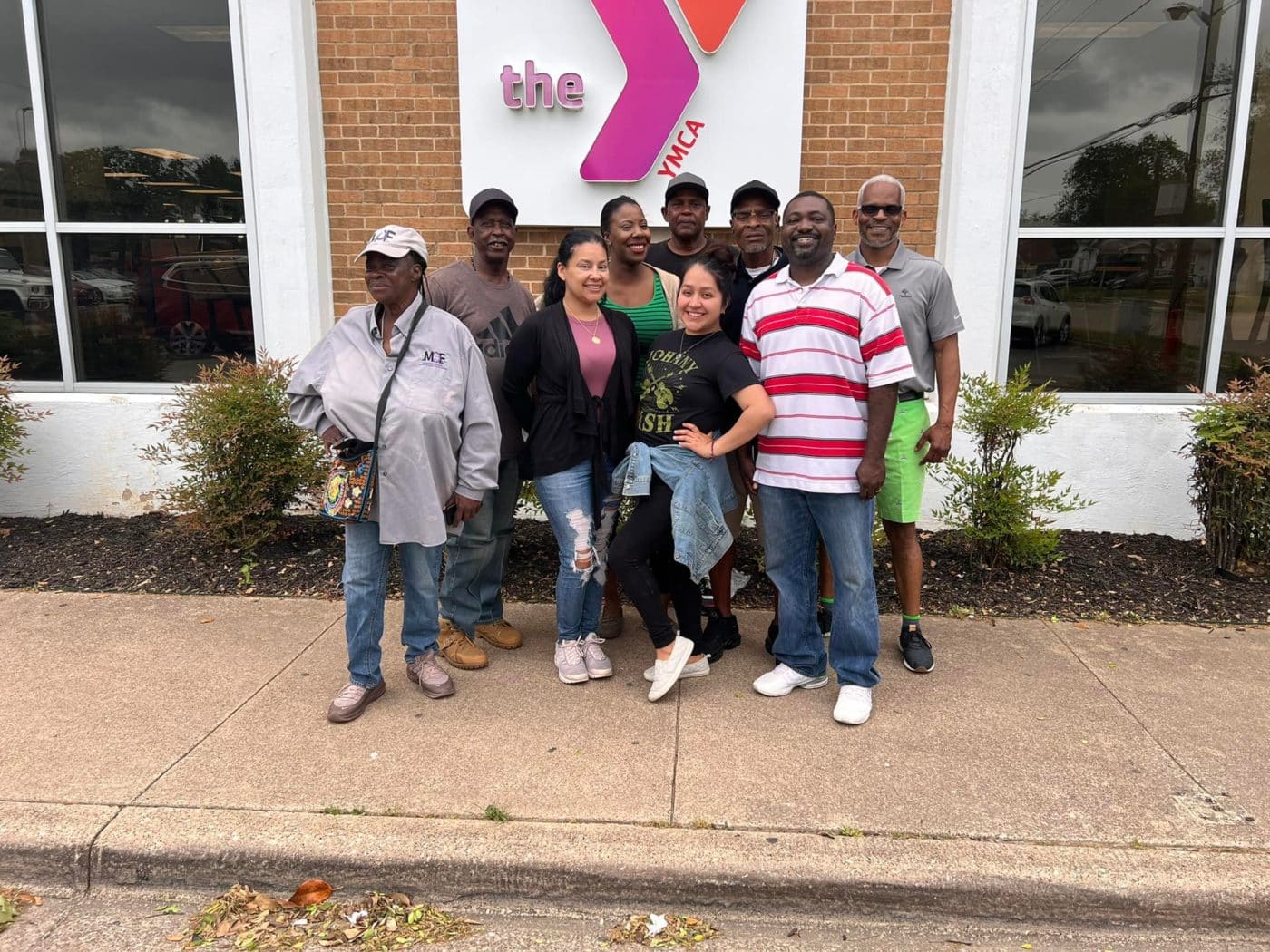 We asked Richard, who is also the organization's CEO, a few questions to learn more about his passion for helping those who were incarcerated get back on their feet and how food assistance is a critical part of the organization's mission.
Q: How did Miles of Freedom come to be and what impact has it had in your community and for those impacted by incarceration?
A: After my exoneration, I felt this work was my "most reasonable sacrifce." I had spent 15 years in the Texas prison system as an innocent man and faced numerous obstacles. Beyond my personal challeges, I also witnessed the negative impacts of incarceration within my family and community. I can assume that my journey created a deep sense of empathy for those impacted by incarceration. Whether innocent or guilty, those returning home from prison face internal challenges, community/city changes and systemic roadblocks. The familes and friends of those incarcerated will experience feelings of uncertainty, financial strains and stress while navigating life's day-to-day task.
Miles of Freedom was created to be a "beacon of hope" for those impacted by incarceration and work to improve the "conditions and injustices" within our prison system. My personal journey lead me to this mission; however, witnessing the beauty in people when their lives are changed for the better is what keeps me going. It's truly an honor to build partnerships with individuals, organizations and coporations that see the needs of those we serve and entrust Miles of Freedom with resources to continually "bridge the gap" of resources through our services.
Q: You have been a feeding partner of the NTFB since 2019 — why is this partnership important to you and how has it helped you increase your impact?
A: We are grateful for the continued partnership and relationship with the North Texas Food Bank. Since 2019, this collaberation has positioned Miles of Freedom to address food insecurity in our communites. Miles of Freedom understands food insecurity and food desserts in our communiites are collateral and systemic issues imposed on those impacted by incarceration. It has truly been a rewarding experience for me to be a part of Mles of Freedom's growth and to deepen out community relationships through food access. We are ever-grateful to serve and appreciate the support of the North Texas Food Bank.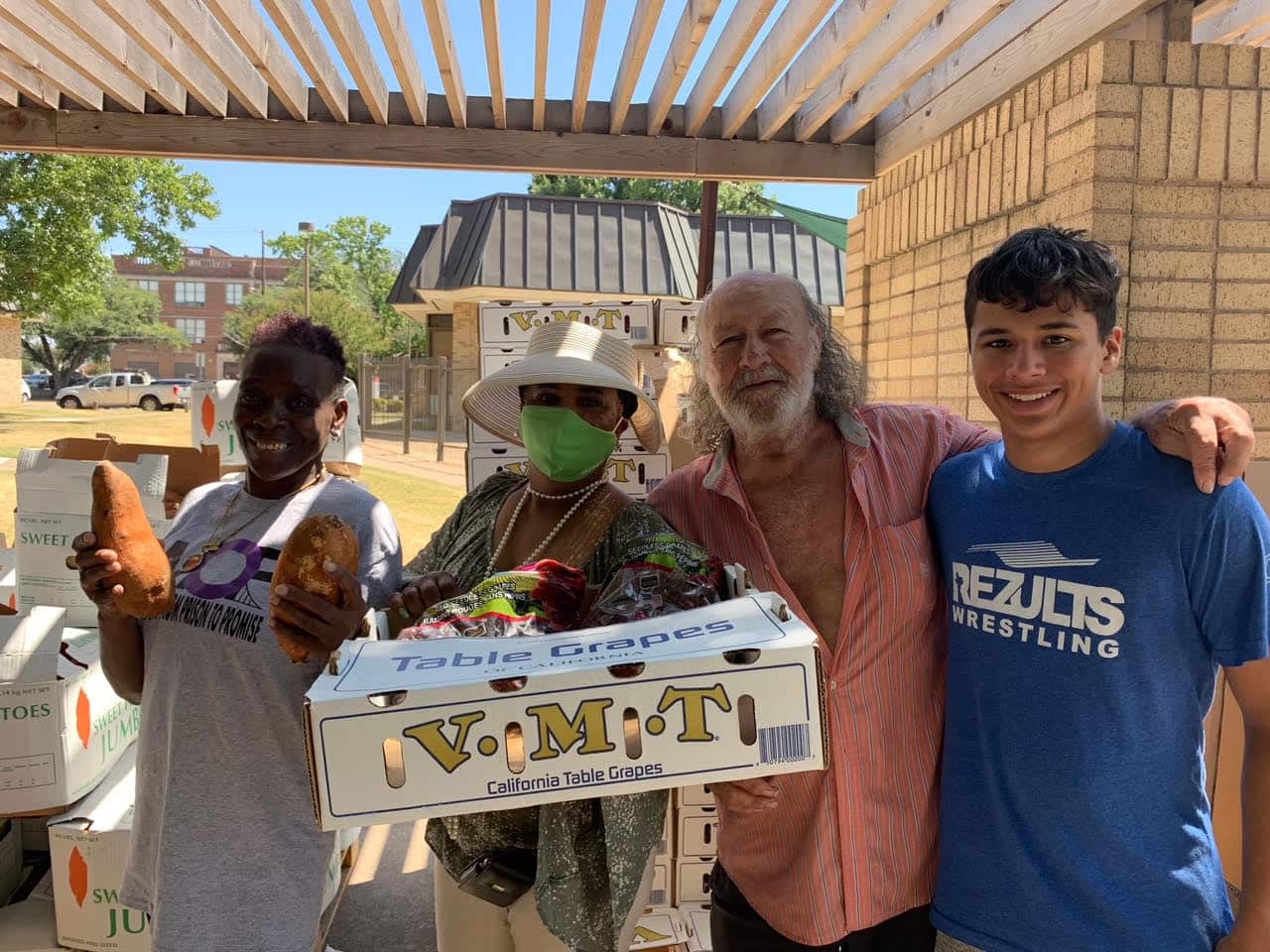 Our partnership with NTFB has been phenomenal because it has opened doors of growth for Miles of Freedom to explore novel opportunities to expand needed resources to those we serve. It is important to build community partnerships that are open to supporting organizations' current services and willing to embrace ways to grow, collaboratively, to increase positive community impact.
Q: Tell us more about the impact of Miles of Freedom.
A: Since, June 19, 2019, Miles of Freedom has distributed over 1.8 million pounds of food. In 2022 alone, we distributed a little over 500k pounds of food. While those numbers certainly hit the mark in so many areas, the 1.8 million pounds reached over 8,600 unduplicated households covering 250 North Texas zip codes. Our ability to reach and serve so many is due to the "no income or zip code restriction" for those in need. Pantry restrictions can often limit those in need based on income status or living demographics. This allows Miles of Freedom to serve anyone in North Texas that's experiencing food insecurity.
Q: What are some unique needs of those impacted by incarceration as it relates to hunger?
A: It is worthy to note, that those working in the pantry are members of Miles of Freedom and volunteers. We've found that our members gain a level of respect and value for themselves when they're empowered to be a solution. This is a unique opportunity that allows individuals the space to address the concept of "restorative justice." Men and women returning home from prison (impacted by incarceration) often seek a place of positive belonging even beyond securing livable wage employment and better quality of life. Case management can usher individuals in the right direction and community engagement, that addresses real life issues, will keep people grounded to the issues most important. In a nutshell, most impacted by incarceration have a level of insecurity which limits their ability to truly be successful. Our pantry has become a space that reinforces the need for all to be a part of advancing and protecting the needs of humanity.
Q: What are some of your goals moving forward for Miles of Freedom?
A: We're excited to have recently celebrated 10 years of serving the Dallas community. Within the next quarter, Miles of Freedom will be releasing our first 3-year Strategic Plan that focuses on Governance, Operations, Programs and Development. It is our goal to educate, engage and encourage more to join the journey of Miles of Freedom. There's so much room to grow and serve, and we feel Miles of Freedom is equipped to be a viable and sustainable resource for many. As it relates to our pantry, we are working to be a part of the North Texas Food Bank's Retail Program, increase our distribution location, and increase services through the pantry such as registration for the Supplemental Nutrition Assistance Program (SNAP).
Q: What initiatives/services are you most proud of?
A: Hands down, two of the proudest accomplishments particular to the food distribution, would be our opportunity to increase community partnership and expand the number of weekly distributions.
Over the years, Miles of Freedom has been able to build relationships with the Martin Luther King Jr. Center, In the City For Good and the Park South YMCA to further address food insecurity. Our relationships were key in navigating the heights of COVID, where Miles of Freedom was forced to pivot our walk-up distribution to a drive-through experience. We've also been able to add and distribute other household with these partnerships. The impact of COVID has exacerbated community needs and being able to provide food access to the community five days a week has been another game changer. We have noticed that many of our unhoused population depend on these expanded hours of service. We are truly privileged to work in this space.
Q: How do you and Miles of Freedom commemorate Black History Month?
A: For me, commemorating Black History Month is a time to acknowledge, appreciate and articulate the struggles and accomplishments of Blacks. Black History doesn't begin with America's institution of slavery but rather seeks to highlight the lives Black people before and during our time. The work of Miles of Freedom innately addresses one of the systemic issues of Blacks in America, which is mass incarceration and the need for constant change in the space of our criminal legal system. One could safely say, commemorating Black History is a part of our organizational DNA. During Black History Month, we are always seeking opportunities to be a part of community events and forums to advance the narrative beauty of our culture. It has been through these partnerships that we've been able to create spaces of empathy for the history, present and future conditions of Blacks in America and worldwide.
---
Thank you to Miles of Freedom for all you do to provide food for today and hope for tomorrow! You can learn more about Miles of Freedom's services at its website here.
View an interview with WFAA-TV with Richard Miles here.