"Food is a Form of Love": Meet Amanda
Today is Valentine's Day, a day for showing compassion and taking time to tell our loved ones how much they mean to us.
At the North Texas Food Bank, we are grateful for our supporters who provide compassion to neighbors facing hunger every day. While it might seem like just food for some, for the people we serve, it is an expression of empathy, kindness and love from their community.
To celebrate Valentine's Day, we invite you to read about Amanda, a loving mom who is also so grateful for the love she receives from the NTFB community in the form of food and nourishment for her family.
---
Amanda is one of the many neighbors who came to us for the first time during the pandemic.
Before COVID-19 struck, she and her kids had just moved into a house. She was so proud to be living on her own and supporting her children.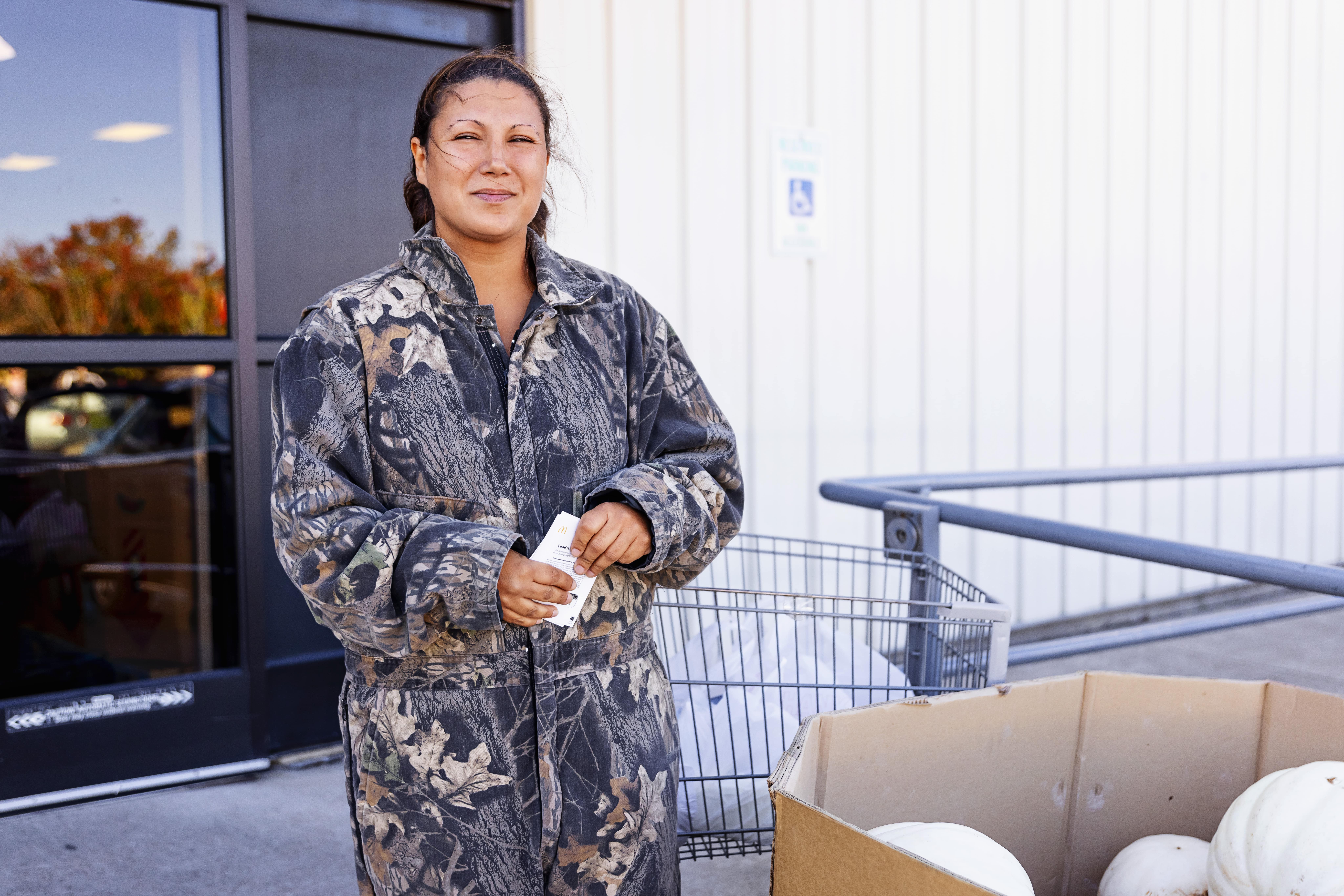 Sadly, since the pandemic, Amanda and her family have been pretty much homeless. "We lost everything . . . our house, belongings. We have just been trying to find the way forward," she said.
As a mom with six children ages 3 to 14, Amanda says it's heartbreaking to watch her kids suffer. "They are precious, and they are hungry. It's just been so hard."
She began looking for somewhere nearby that could help her feed her family. Thankfully, she found Christian Community Action, a Feeding Partner in our network of more than 400 food pantries and other community organizations.
Amanda says she "feels so loved" thanks to the volunteers. She also said something we at the North Texas Food Bank believe too: "Food is a form a love."
"There are many people going through so much in our country right now, so your gift makes it easier to find food, especially for children," she said. "Keep up the good work."