New SNAP Law Marks End of the 87th Texas Legislative Session
On May 31, 2021, the 87th Texas Legislature session came to an end. During this meeting, law makers, advocates, lobbyists, and the public developed and worked on pieces of legislation that they either hoped would become Texas law or took steps to prevent them from becoming law.
And on June 16, 2021, one of the bills the North Texas Food Bank worked on for the past four years, was finally signed into law. SB 224 will allow seniors and persons with disabilities easier access to apply to and remain in the Supplemental Nutrition Assistance Program (SNAP). SNAP is the first line of defense against hunger, and we could not be more grateful for all the advocates who have championed this bill into law.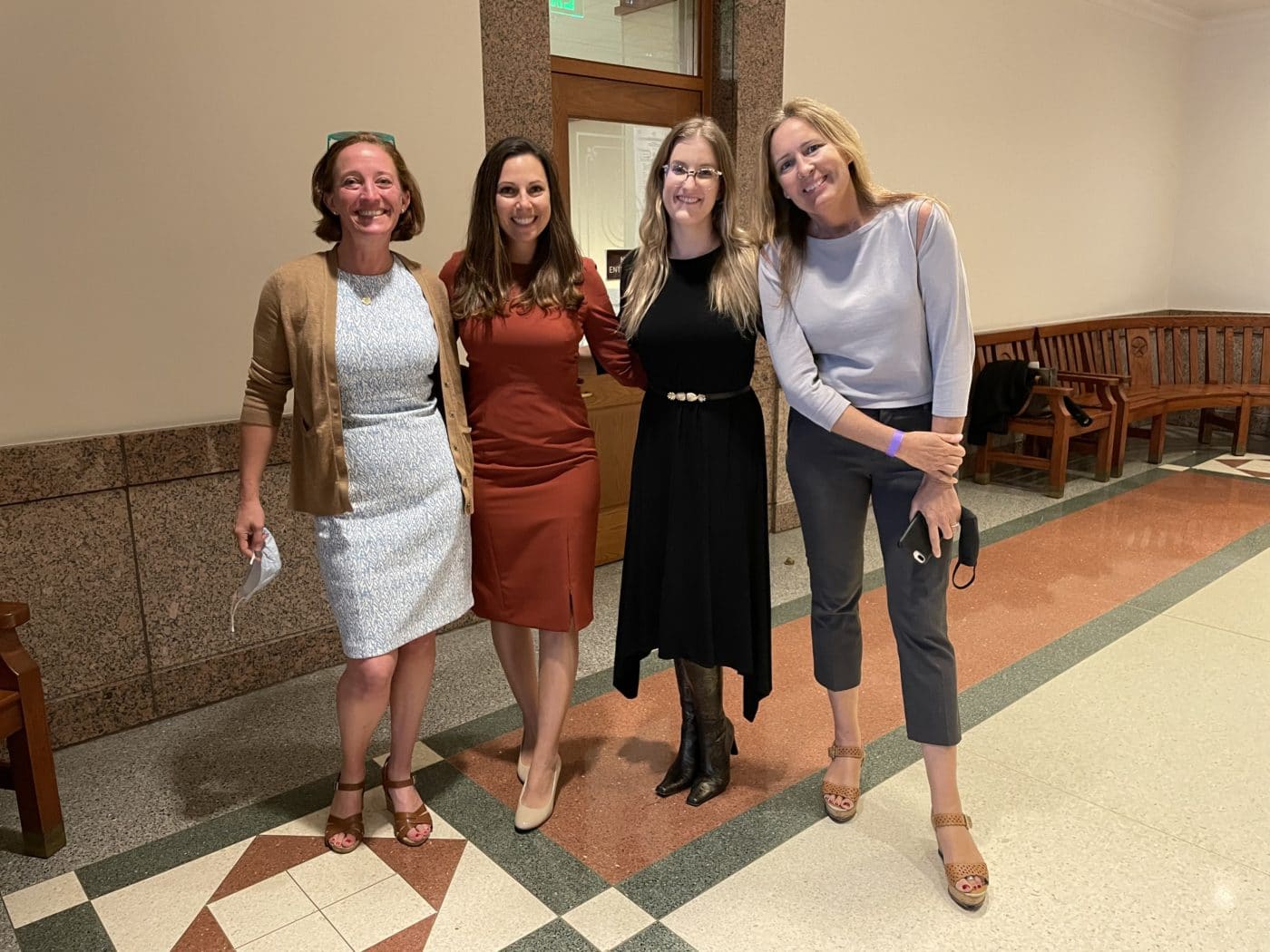 It is an honor to have one of the coolest jobs at the North Texas Food Bank where I focus on fighting hunger through smart policy. As the Food Bank strategically seeks ways to combat hunger through root-cause solutions and increasing access to available programs, it is imperative that our organization review laws that either help or hurt our food insecure neighbors.
As a session wrap up, let's review the other policy priorities of the North Texas Food Bank. Starting this session in January, we had two main priorities during the quick session that aligned with Feeding Texas and the other 21 food banks across the state.
Grant Program Funding. This first priority looked at increasing funding for two grant programs available in the Texas State Budget. One, called the Surplus Agricultural Product Grant, allows food banks to rescue and receive extra produce that is not "pretty" enough for the grocery store shelves. This program faced a budget cut during the interim budgeting process, but we are happy to report that its original funding was restored and there is a line item that asks for doubling the funding of this important program.
The second grant program would be a reserve account of $25 million dollars that would allow emergency feeding organizations, like food banks, quick access in the event of an emergency so that food could be purchased immediately during those critical hours after a disaster or crisis event. We await the fate of this program as well. Like the produce grant, the funds have been requested, but we must wait for Governor Abbott to decide whether to put money into that line item.
Supplemental Nutrition Assistance Program. As referenced above, the second priority focused on improving SNAP through three areas: simplifying the application for seniors and persons with disabilities; modernizing the Vehicle Asset Test which has provisions in it that have not been updated since 1973; and improving the connection of SNAP with employment by infusing the SNAP Employment and Training program with additional federal money.
The SNAP policies have significant impact on our neighbors and their ability to access assistance. While driving to the State Capitol, I was on the phone with a woman who shared her story with me about how she and her husband were denied SNAP benefits simply because they had a paid off GMC truck. Her husband had lost his job due to COVID-19 and they found themselves in a position that many Texans never thought they would be in – asking for help to feed their family.
This truck, their only family vehicle, got her husband to job interviews, her children to school, and the family to grocery stores and doctor's appointments. However, due to an antiquated policy, that truck's blue book value put her over the asset limit, and she could not get the help her family needed. And here is the difficult part – even if she were to sell that truck, she would still be disqualified from receiving SNAP benefits because the sale would act as a cash asset, leaving them with no car and no food assistance either.
Though all three of the SNAP priorities received a hearing in both the Senate and House Committees, only the Simplified SNAP application bill made it all the way to the Governor's desk and was signed into law on June 16, 2021. It is encouraging, however, that each of the bills were favorably received by most of our Texas legislators, and we will be back in 2023 ready to try again.
Making phone calls, emailing, and texting staffers, and traveling to Austin to deliver testimony is a 140-day sprint full of adrenaline and, at times, disappointment. But the North Texas Food Bank will always be a voice for the food insecure and for bridging the hunger gap in North Texas. This work would not be possible without the community advocates and all the support NTFB received on these priorities.
Dr. Valerie Hawthorne is the Director of Government Relations for the North Texas Food Bank.