Summer Learning in the Garden
As we settle into summer, you may be wondering how to keep your kids busy and engaged during their time out of school. Gardening is a great way to incorporate many kinds of learning about nature, life cycles, weather, nutrition, and core curriculum such as math, writing, English, and science. A home garden is not necessary for garden and growing activities. A local park or your backyard or kitchen will do just fine!
Getting kids active outdoors can be a challenge, especially with the allure of screens and video games, but there are so many benefits for kids to take time outside. Sunshine provides Vitamin D, which helps the body absorb calcium. Spending time gardening gives kids the opportunity to be introduced to new fruits and vegetables and take an interest in healthy foods. Gardening provides an outlet for physical activity through bending, digging, lifting and walking. Nurturing a plant and helping it grow can help kids grow in self-confidence, as well. Sometimes all it takes is the right activity to get them to enjoy time outside.
Gardening activities expand well beyond just planting and harvesting and can include: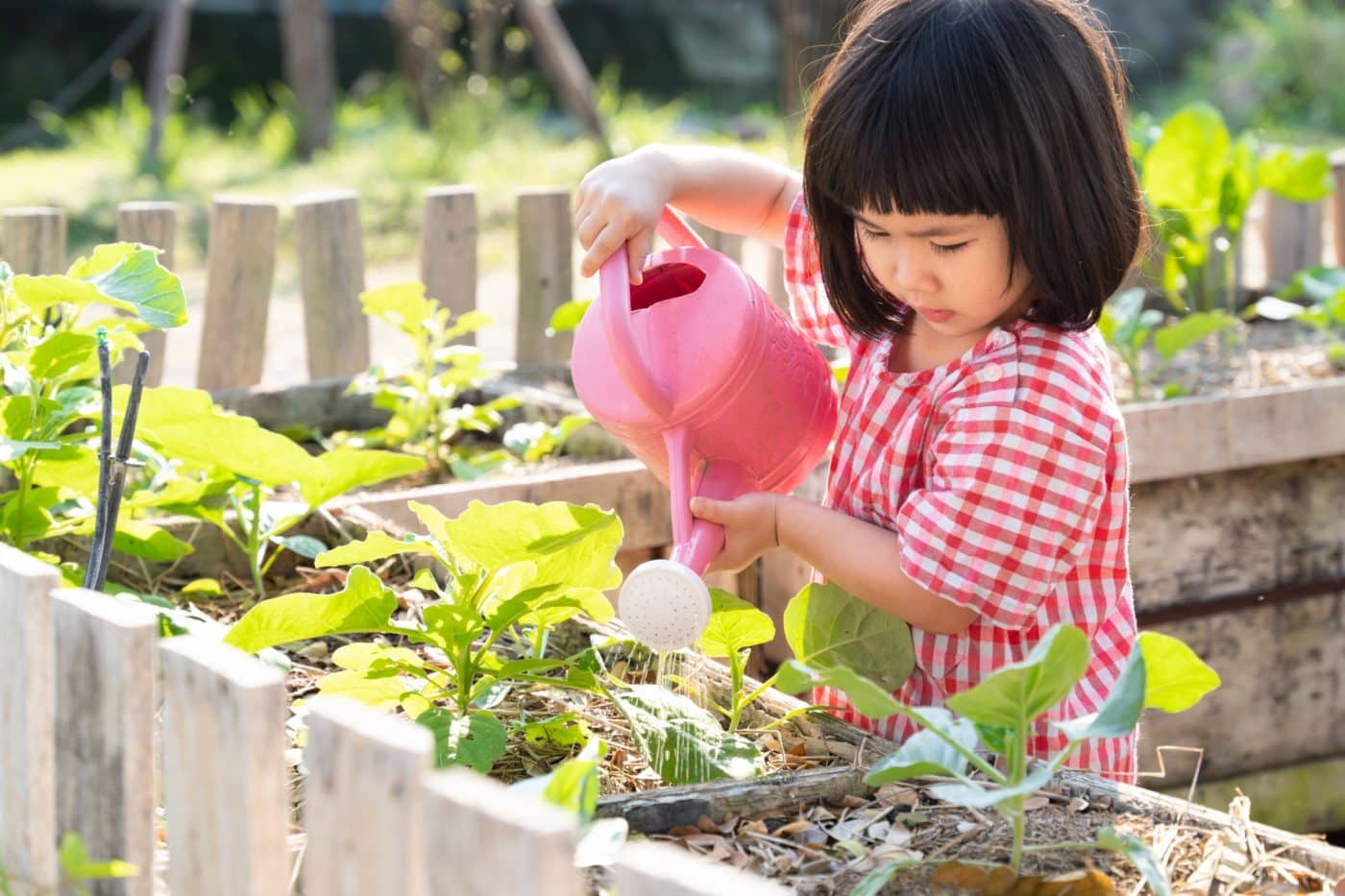 Choosing plants at a nursery and planting them
Exploring and digging in the soil
Going on an outdoor scavenger hunt or nature walk
Watering house plants
Experiment growing the same plant in different parts of your home
Tracking the growth of a plant
Pressing leaves or flowers
Creating a picture with leaves and objects found in nature
Painting or creating steppingstones for the garden
Creating a root observation cup
Making a 2-liter garden
Decorating planting containers
Creating a terrarium or fairy garden
Starting a vermicomposting bin
Making growing gloves
Creating seed necklaces
There are many resources for kids gardening activities for all ages, and it can be a bit overwhelming to dig through it all. Below are a few to get you started!
You do not have to be an expert gardener to do plant activities with your kids. Gardening is an opportunity to grow, learn and experiment alongside kids of any age. So, this summer, dive into the world of plants and nature and grow together!
And don't forget about the North Texas Food Bank's inaugural Kids Camp opportunity this summer! Kids Camp is a one-day camp for children ages 8 – 11 on Mondays. The camp will empower young people to understand and fight hunger in their neighborhood. The camp provides a behind-the-scenes look at The North Texas Food Bank and includes activities related to hunger, gardening and nutrition. Campers will even participate in a condensed volunteer activity. Visit here for dates and registration information.
Learn more about the NTFB Garden Programs here.
Emily Anderson is the Garden Specialist for the North Texas Food Bank.