NTFB Dedicates Street to Former CEO, Visionary Jan Pruitt
The address of the North Texas Food Bank's Dallas Farmers Market location has a new street name – and it is sure to inspire each staff member, volunteer and visitor who walks into the building.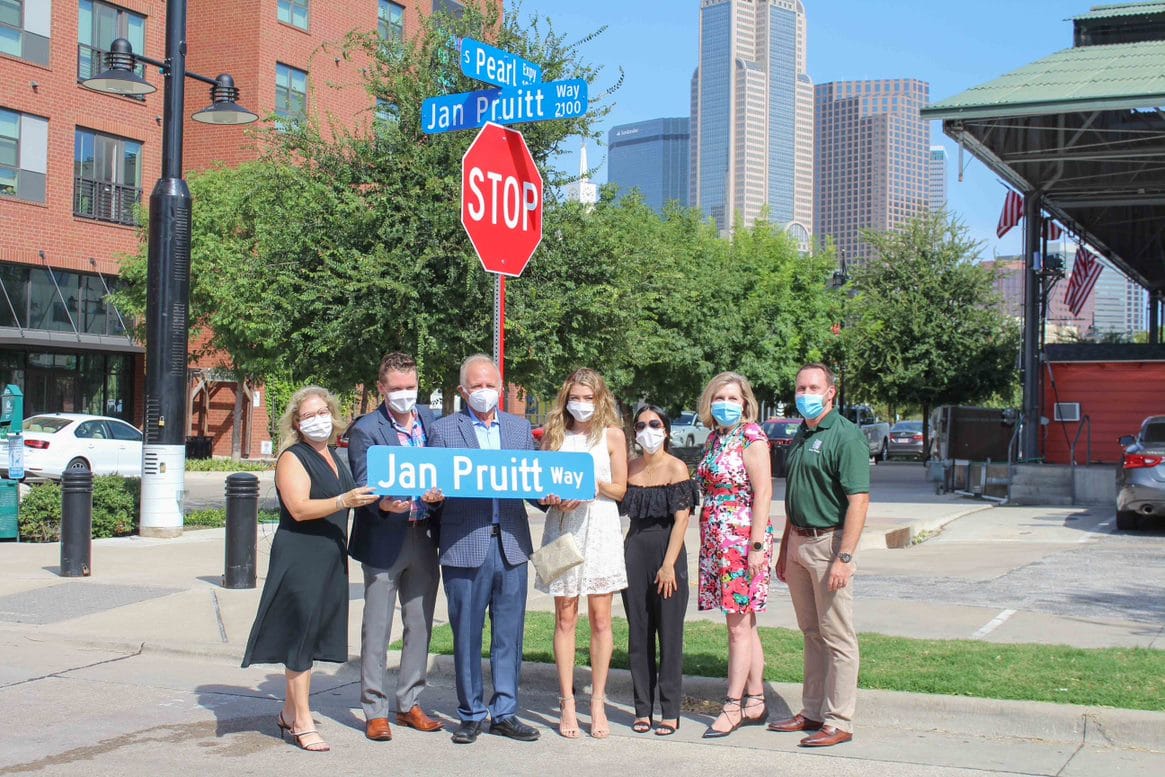 On Tuesday, July 14, the street in front of NTFB was re-named Jan Pruitt Way in honor of its former president and CEO. Jan led the North Texas Food Bank for 19 years before resigning in December 2016 to spend more time with family and friends. She lost her battle to cancer in January 2017.
A dedication ceremony was held as the new street sign went up with remarks from current president and CEO Trisha Cunningham, NTFB board chair Michael Brookshire, and Jan's daughter, Natalie.
During Jan's tenure, the Food Bank served 700M meals to North Texas neighbors in need. It was under her leadership that NTFB developed its 10-year strategic plan and goal to provide 92M meals annually by 2025. In part due to the overwhelming need from the COVID-19 pandemic, NTFB surpassed that goal five years early in June 2020.
"I hope that Jan would be proud that in this moment we've been able to serve as many people as we can," Trisha said during the dedication ceremony. "Jan continues to be a part of us and is the inspiration for what we do. This will be a reminder of dreaming big in the Jan Pruitt way."
---
Caryn Berardi is a Communications Specialist for the North Texas Food Bank.