Meeting the Need Amidst Increased Inflation
Rising inflation, supply chain issues and declining federal aid amidst heightened demand has created a "perfect storm" of events that is both ratcheting up the demand for food while also diminishing supply.
In the recent installment of an exclusive "behind the scenes" virtual series for NTFB supporters, NTFB Chief Operating Officer, Maurice Wilson II, offered a closer look at how the North Texas Food Bank is responding to the highest level of need from our neighbors we have seen since the height of the pandemic while navigating the current economic landscape.
In his talk, Maurice walked through the current need, how it is impacting the Food Bank, and how NTFB is addressing this "perfect storm."
Impact on Neighbors
At the beginning of 2022, the nation was just beginning to rebound from the pandemic. Things were beginning to look more like normal than they had in the past year and a half with employment rates going up in North Texas. Meanwhile, government aid programs designed to help during the pandemic were beginning to sunset. Tax credits, extra SNAP payments and free school meals for all, for example, had either gone away or were about to.
January marked the first month that Americans did not receive their expanded child tax credit check, leaving millions of families unable to meet basic nutritional needs.​ Food costs have doubled or tripled due to inflation, including higher transportation costs. As Maurice said, the high cost of food and fuel is causing many of our neighbors to make difficult decisions between paying for food, rent, utilities or medical bills.
Before the pandemic, The North Texas Food Bank provided access to an average of 7.3 million meals a month through distribution and SNAP application assistance. During the pandemic and through February of 2022, we provided access to an average of 10.5 million meals a month. Since March 2022, on average, we have provided access to 12.3 million meals a month, including both physical distributed meals and SNAP meals.
​Impact on the Food Bank
NTFB continues to meet the need but at a higher operating cost as we are forced to pay more for purchased food and fuel to deliver food to our neighbors. Maurice shared that the supply of food in the Food Bank's warehouse is lower than it has been in a while due in part to reductions in government support and supply chain issues.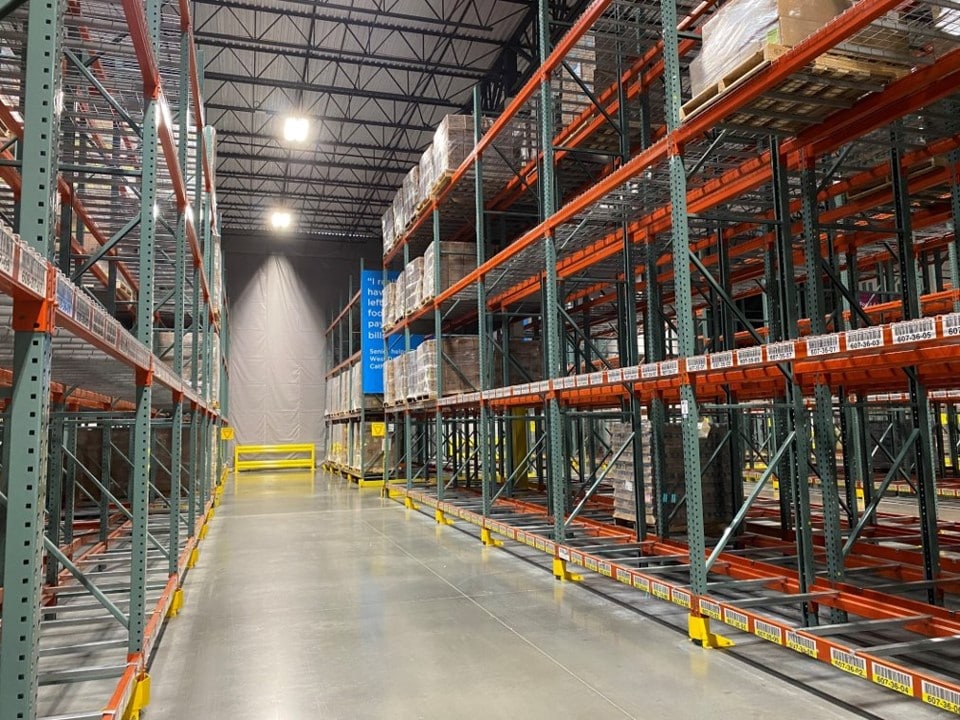 The government aid that food banks saw during the pandemic is down. We estimate the amount of food provided by The Emergency Food Assistance Program (TEFAP) nationwide will drop by 340% by the end of 2022, compared to its 2020 peak. That means that the NTFB has less food provided by the government and is having to subsidize that by spending a much larger percentage of our operating budget to acquire enough food to meet the elevated demand. The good news is that the USDA recently announced that it is making $500 million in additional funding available to existing local food purchase assistance programs, which supports local food purchases for emergency food systems. However, food banks will not be able to place orders for food until the beginning of 2023. This means we are heading into the busy holiday season in need of food.
In addition to less government-supplied food, supply chain issues are causing significant delays in food shipments that NTFB has had to purchase, which means our feeding partners have fewer food items to choose from for their food pantries. We are hoping that these shipments will be arriving within the next few weeks, but it is currently creating a burden for our feeding partners.
Maurice discussed how that at the same time, donations are also softening as supporters are also faced with tighter budgets due to the record inflation. The Food Bank is a projecting a 10% decrease in public support this year and is operating on a deficit budget to meet the need. As Maurice shared, we have planned for that, but it is not sustainable.
Taking Action
The North Texas Food Bank is responding the best we can by pursuing several strategies, including calling upon government agencies for help, building up pathways for increased produce distribution, expanding relationships with grocer donors, and ramping up fundraising efforts. Some examples include:
The North Texas Food Bank now has more transportation bandwidth to pick up donations from area grocers, compared to when it was scrambling to get emergency food out to agencies during the pandemic. Over the last year, NTFB has increased its number of retail donors by 21% to 407 relationships, expanding its percentage of donated food to 59%, up from 42% our last fiscal year. 
The current environment is driving our need to evaluate and improve how we procure and distribute food which includes evaluating our current fleet of trucks, our process, procedures, and systems for managing food intake and distribution. And working closely with our feeding network to make sure that we are providing nutritious and culturally preferred food selections to our neighbors.
****
All our efforts in meeting the need are made possible by our incredible, committed supporters. We invite everyone to join us in the hunger fight by donating, volunteering and/or becoming an advocate. Email corporate@ntfb.org for sponsorship opportunities.

Starting November 1, all gifts to NTFB are doubled thanks to a generous $200,000 match from Sammons Enterprises and the Beaumont Foundation of America, meaning $1 = 6 meals as we head into the holiday season.
The full video of Maurice's presentation, including Q&A, is below, followed by links to our previous Behind the Scenes summaries and videos.
Past Behind the Scenes Summaries: