HungerMitao Raises over 3 Million Meals for NTFB Since Pandemic
The name translates to "wipe out hunger" and it is the mission of the Indian American HungerMitao movement to do just that. Through its financial and volunteer support of the North Texas Food Bank (NTFB) and other food banks across the country, HungerMitao raises awareness and encourages action towards hunger relief among Indian diaspora in the United States.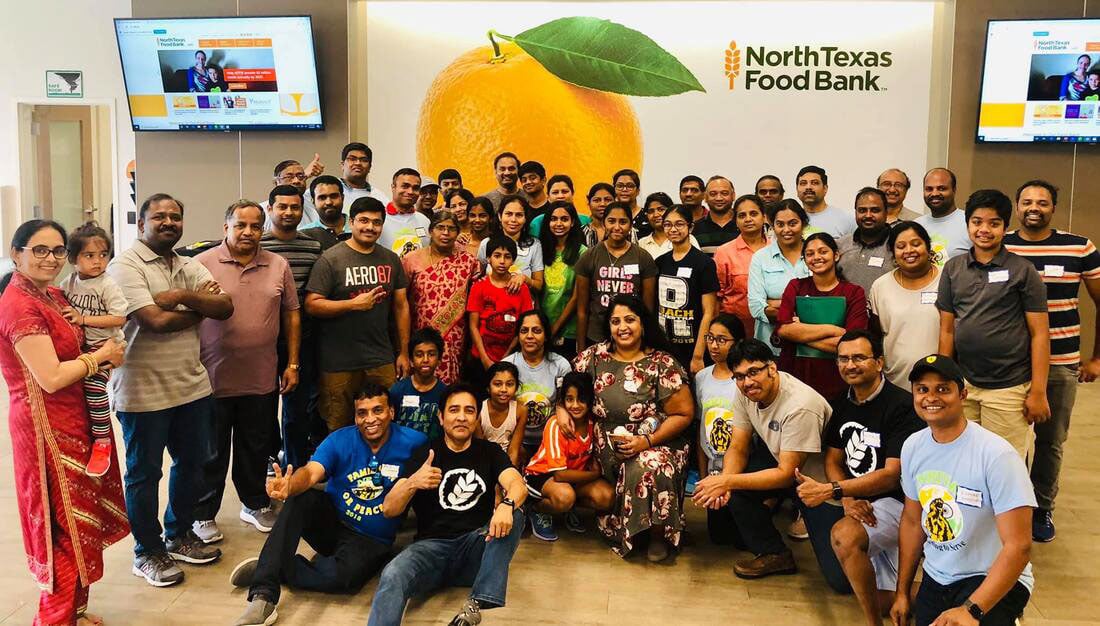 Co-founded and launched at NTFB in 2017 by Plano-based philanthropists Raj and Aradhana "Anna" Asava, the movement has gained tremendous momentum in connecting North Texas' Indian community with NTFB. Over the course of three years, HungerMitao has helped NTFB enable more than 8 million meals through volunteering and donations of food and funds. 
As COVID-19 hit the U.S. shores early this year, volunteering at the NTFB distribution center became a non-viable option. To enable the community to participate in helping the Food Bank, HungerMitao launched/lead several campaigns to raise funds. A quickly repurposed Food for COVID-19 online fundraiser raised a quarter million dollars for NTFB.
HungerMitao recently wrapped up their annual signature event HungerMitao Month, held in August to coincide with India's independence celebration. This year the event expanded from a week to a month-long virtual fundraising and awareness campaign. While the volunteer opportunities that would typically mark the month could not take place, the campaign's financial impact was significant.
The funds raised by the Indian community through these and other initiatives so far this year will provide more than 3,000,000 meals to neighbors seeking food assistance and come at a time when hunger-relief efforts are needed more than ever. Food Banks nationwide are serving close to double the number of clients they were this time last year as the pandemic continues to impact communities.
Since 2017, as the impact of HungerMitao has grown, so too, has its reach. The movement has expanded its presence to food banks in Houston, New York City, Atlanta, Seattle and, at a national level, Feeding America. The response from the Indian community has been tremendous and plans for additional chapters are underway.
"HungerMitao is as much about eradicating hunger as it is about unifying the fragmented efforts of our community and focusing it on the humanitarian cause of hunger," said Anna Asava. "In the spirit of 'give where you live', we invite the 4 million strong Indian diaspora in the U.S. to join us in the mission of HungerMitao and ensure no one goes hungry in our adopted land," added Raj Asava.
HungerMitao is a volunteer-driven grassroots movement focused on raising awareness about hunger in the United States, improving community engagement, as well as channeling resources and contributions of the Indian American community to fight hunger through the Feeding America network of food banks. Launched in North Texas in 2017, the movement is now closing in on enabling 30 million meals through Feeding America and Food Banks in North Texas, Houston, New York City, Atlanta, and Seattle.