How to Turn Household Items into Helpful Gardening Tools
The North Texas Food Bank's garden specialist shares some of her favorite gardening tool hacks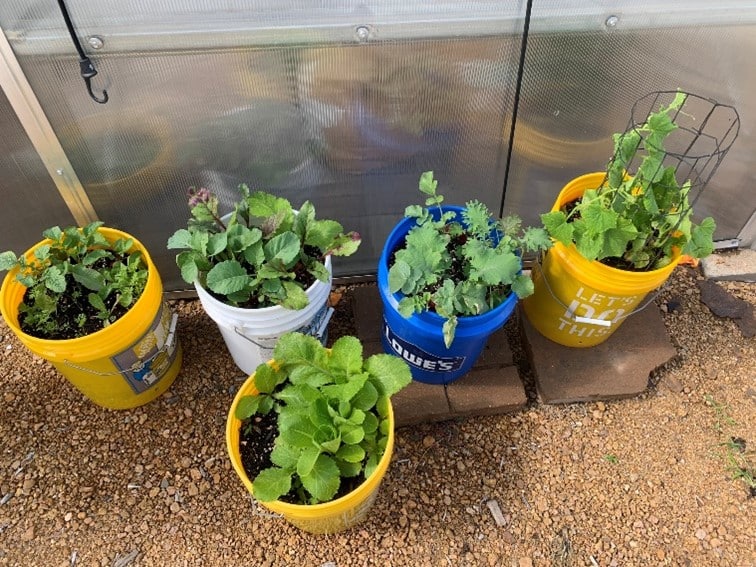 Gardening can be as simple or complex as you want to make it. Personally, I love shortcuts! Gardening is full of them, and oftentimes, household items get the job done, saving you a trip to the store or from hunting online for that specific garden item. Here, find a few hacks for using items you probably already have in your home for your next garden project.
5-gallon buckets: These are cheap, easy to find and lightweight. They can be used as planters, as a seat when flipped upside down, or for collecting weeds or holding tools. They can also be easily repurposed between any of these uses. To learn how to make a 5-gallon planter, click here.
Toilet paper rolls: Imagine how many of these you can collect in a year for starting plants. These are great for growing root crops, such as carrots or radishes, as they can help with more uniform growth. They're also useful for starting just about any plant from seed. Once a seedling is ready to be moved to the garden or pot, plant it — roll and all — into the soil! The roll will break down into the soil. You can leave the bottom open or fold it in to keep the soil from spilling out.
Egg cartons: Accurately spacing plants can be tedious, so try using a muffin tin or egg carton to impress marks into the soil for planting spots. Egg cartons can also be used to store seeds.
Herb shakers: Working with tiny seeds that you just can't seem to pick up? Try filling an empty herb shaker with seeds to help you shake out just a bit at a time instead of painstakingly dropping tiny seeds into a hole.
Newspapers: Newspapers can be turned into pots that work very similarly to toilet paper rolls as seed starter containers. They can also be planted directly into the ground when the seedlings are a few inches tall. Check out how to make a simple newspaper pot here.
2-liter bottle: As we edge into fall, nighttime temperatures will begin to dip, and you may have some outdoor seedlings you want to insulate. Try cutting a 2-liter bottle in half to create cloches for your young plants that need some protection against the chill. Remove the cloches during the day.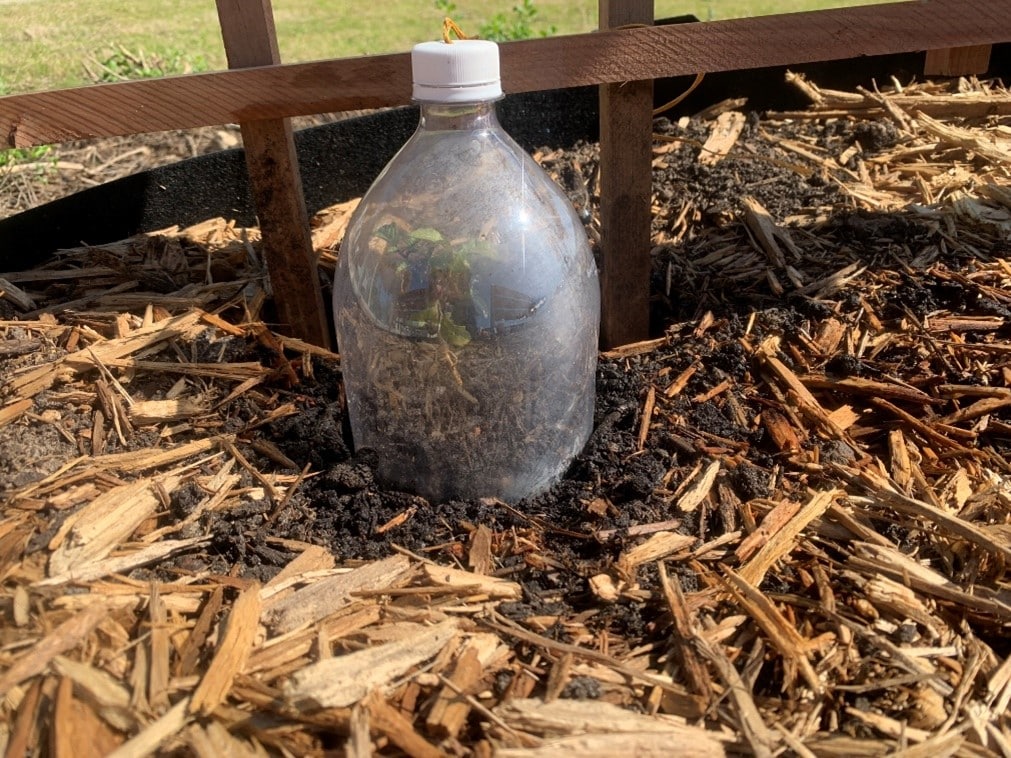 Of course, there are countless garden resources available if you are looking for something that fits a unique need. There are ergonomic hand tools if you are looking for tools that make gardening more comfortable and accessible. For indoor gardening, try a portable potting tray or foldable planting tarp. Both are great for minimal mess! A garden item that can easily overlooked is a 2-in-1 cushioned seat and kneeler with storage. Even for these garden resources, there are household items that can substitute, though sometimes that unique challenge requires a purchase.
Explore online or get creative at home to find a garden hack that works for you! Chances are, someone has figured out a homegrown solution to your garden challenge. Happy gardening!