How One North Texas Family is Teaching the Next Generation About the Power of Giving
The second annual Families Feeding Families Drive raised over $75,000 and gave three generations the chance to support neighbors facing hunger.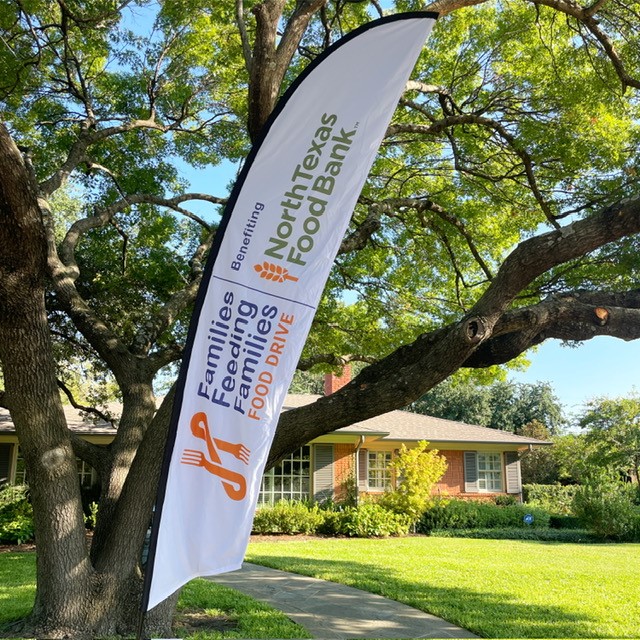 When Suzanne Miller and her family started talking one Thanksgiving about how they could support the community, they were mostly hoping for a way to teach her grandchildren about the importance of giving.
Two years later, the Miller family—which includes Suzanne and Rhett Miller plus their daughter, Anne, and her husband Michael Morris, and their son Rhett Miller IV and his wife Morgan—have raised more than $150,000 plus 2,400 pounds of food to support the North Texas Food Bank. They named their campaign Families Feeding Families and, with the help of Suzanne who has a background in branding and marketing, created a website, social media accounts, emails and signage to let their friends and extended family know they were working to support the Food Bank.
"My parents always taught me, to whom much is given, much is expected," Suzanne says. "We have been very blessed, and our children know that they are very blessed."
They were discussing that sentiment one Thanksgiving when the idea for a food drive came up. Suzanne had volunteered at philanthropist Ruth Altshuler's food drive years before and the Millers had long been NTFB supporters. With nearly 640,000 people facing hunger in North Texas, including one in six children, Suzanne says the need is obvious and the cause an easy one to support.
"This is something we were all excited about," Suzanne says. "I do think it feels more critical right now because we are all feeling that food is more expensive."
For the last two Septembers, the Millers have set up signs advertising their food drive and collected donations in the front yard over one weekend. They also email friends, coworkers and extended family, inviting them to join them in donating in support of the Food Bank. This year, over $75,000 was raised, with each dollar helping to provide three meals to neighbors facing hunger.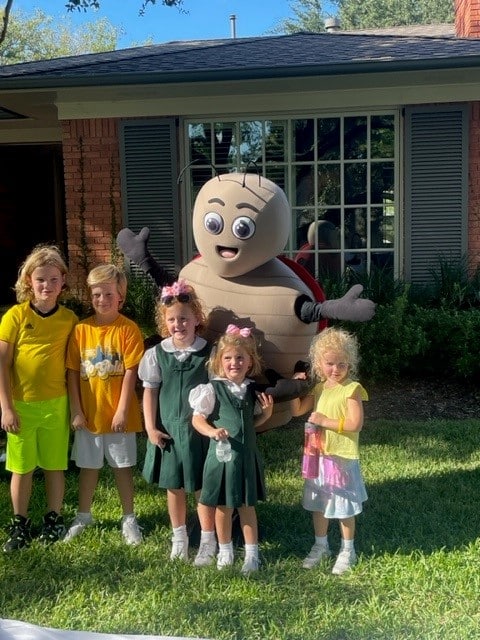 With their grandchildren, ages 5 and 8, the Millers visit the grocery store and talk with them about how not every family knows where their next dinner will come from. The food they purchase, they tell the children, will help ensure another family doesn't have to worry about that.
"I do think it resonates with the children, and they have a lot of questions," Suzanne says. "It leads to conversations about how a lot of people don't have what we have, but they are wonderful people who have the same needs you have for clothes and food, and it costs a lot right now to have all of those things."
Suzanne says they expected to collect food but were amazed by the generosity of friends, neighbors and even strangers who gave. One neighbor drove by, asked what they were doing and returned a few minutes later with a $1,000 check. All of the money they raise goes toward purchasing nutritious food for feeding programs like Food 4 Kids and School Pantry.
The Millers work with NTFB Major Gift Officer Colbi White on their food and funds drive, and Colbi even hosts story time in the Millers' front yard, featuring a reading of the Food Bank's Hunger Bugs Me! book. This year, the Millers also welcomed friends and neighbors for a catered taco dinner as a 'thank you' for giving.
Suzanne says everyone in the family participates, whether reaching out to all of their contacts, posting on social media or driving the truck full of food donations to the NTFB Perot Family Campus. She's hopeful that their efforts will inspire another family to start their own drive.
"We have loved being able to do this together as a family," she says. "The wonderful work the North Texas Food Bank does makes it easy to partner with (them). For donors, it feels really good to know that you can trust the NTFB to make the most of your donation."
Kathleen Petty is the communications manager for the North Texas Food Bank.