Help Set the Guinness World Record for Most People Kissing Under the Mistletoe
Join the Mistletoe Crew Dec. 3 at Klyde Warren Park to break a record and support the North Texas Food Bank.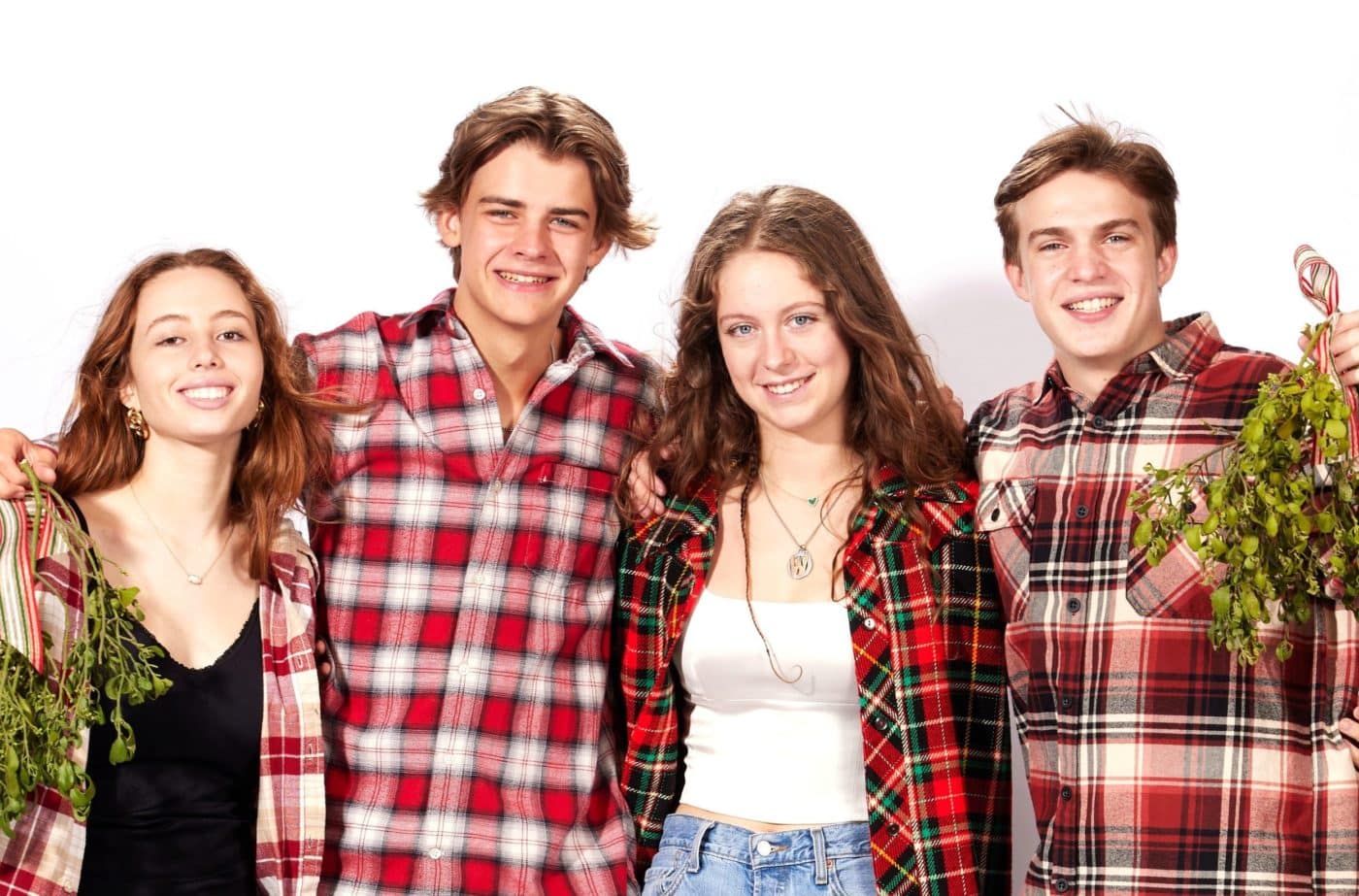 The teenagers known as the Mistletoe Crew are at it again.
As part of their Jingle Bell Mistletoe holiday fundraiser benefiting the North Texas Food Bank, Stella, Quinn, Trevor and Isabella are once again asking the community to help them break the Guinness World Record for Most People Kissing Under the Mistletoe. The crew and their supporters first set the record in 2018 when 340 pairs kissed under the mistletoe at the same time.
This year, they're asking for couples to join them at 2 p.m. Dec. 3 in Klyde Warren Park. Registration is $25 for each duo and is open to those 17 and older, though kids are welcome to attend with guardians or parents. Proceeds support the North Texas Food Bank and its mission to close the hunger gap.
The Mistletoe Crew started in 2012 when Stella wanted to do something to give back after hearing of the devastation in New York following Hurricane Sandy. She raised money for the American Red Cross in New York that first year but by 2014 had enlisted the help of friends and wanted to support her local community.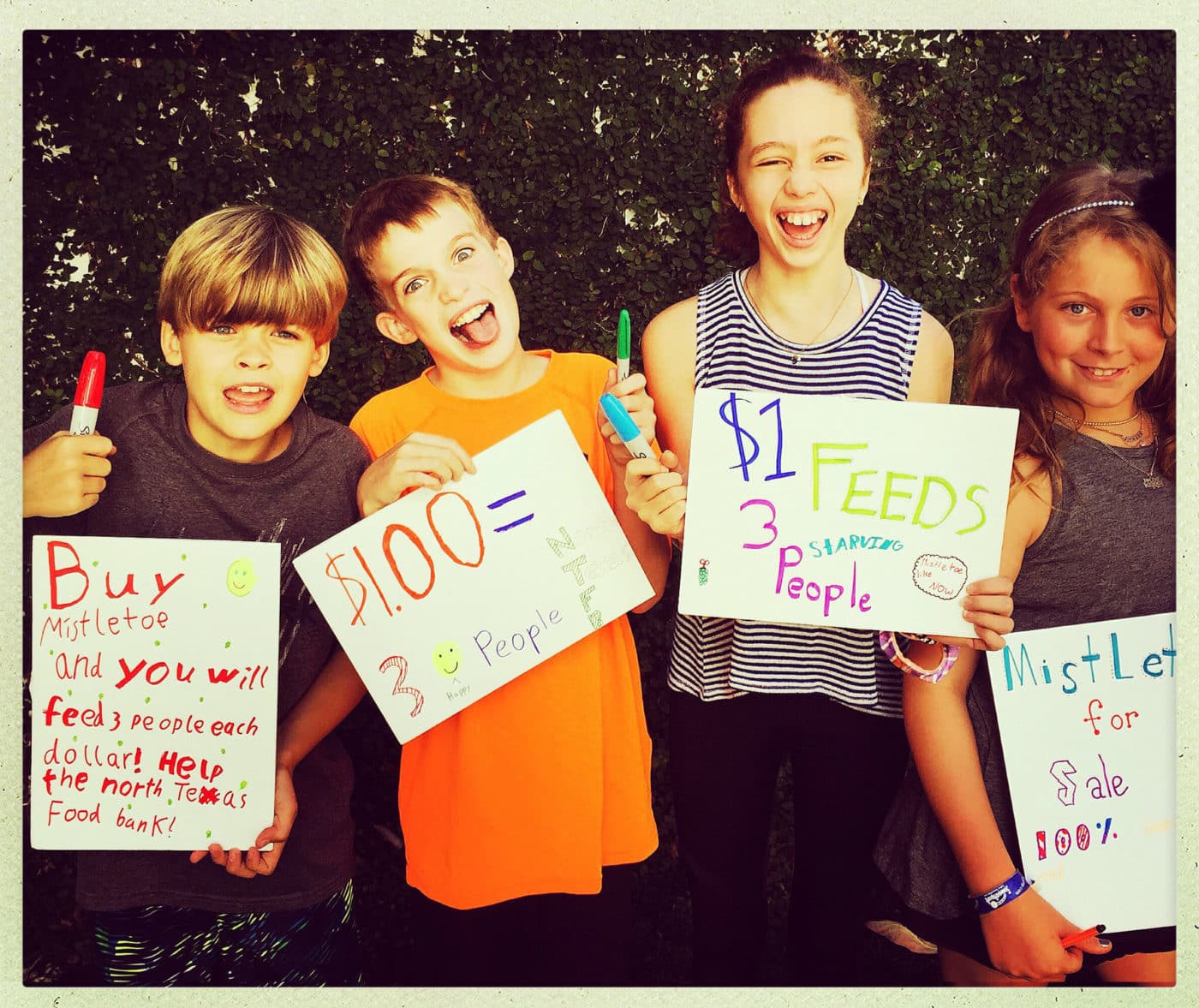 Together, the youth toured the North Texas Food Bank and knew they wanted to use their mistletoe sales to help kids and families facing hunger in their own neighborhoods. To date, they've raised $414,454 and helped to provide access to more than 1.2 million meals.
Along with selling mistletoe during the month of December (find a list of their 2023 stands here), they also now are known for their Guinness World Record.
As seniors in high school, this is the final year of the Jingle Bell Mistletoe Project and the teens have big goals. They're aiming to raise $86,000 to provide 250,000-plus meals to their neighbors.
"After all these incredible years, instead of ending on a melancholy note, we want to go out with a bang," Quinn says.
Find out more about Jingle Bell Mistletoe here.